2012—Testimony
Published on November 8, 2012   |
2 min read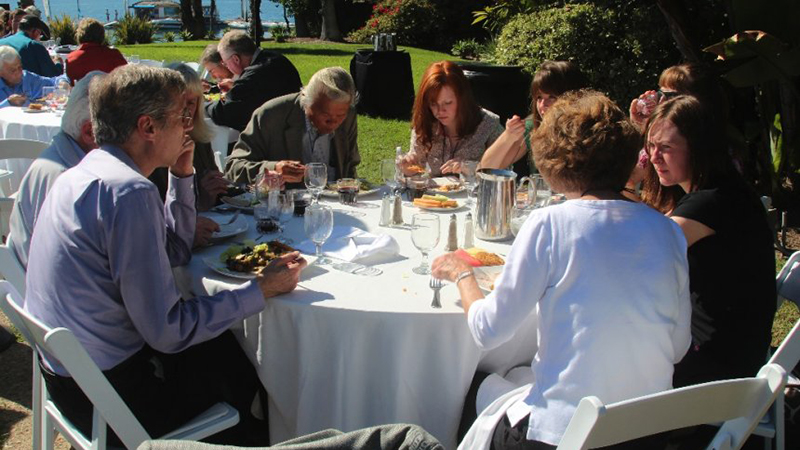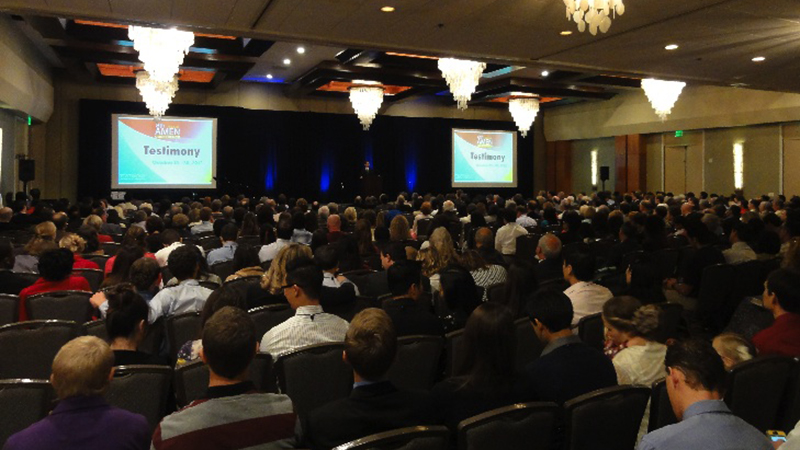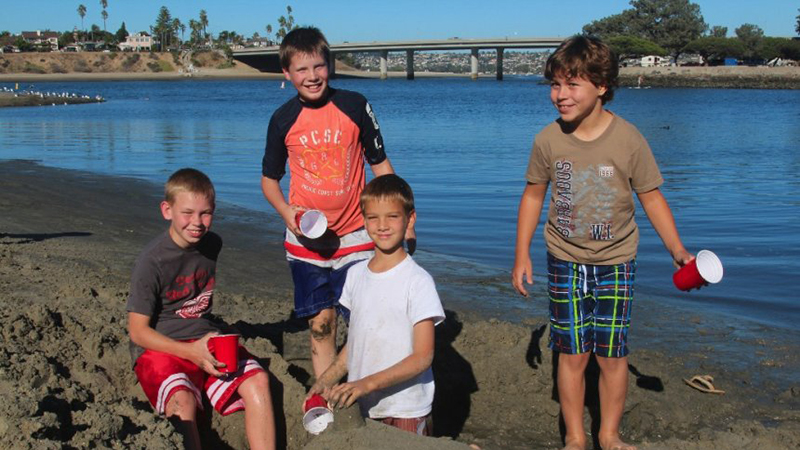 There are few places in America better than San Diego, CA to hold a conference. But it wasn't for the warm fall weather, surf or sand that attendees came to the 2012 AMEN conference at Paradise Point, San Diego. Physicians, dentists, medical/dental students, pastors, and medical professionals came to the conference to learn more about health evangelism, to network with other medical professionals and to hear how their peers have made medical evangelism a vital part of their daily practice.
The theme of the 2012 AMEN Conference was "Testimony".  From October 25-28, 2012, attendees were enriched by the testimony of speakers and compelling ministry reports.
On Thursday night as the conference opened, we were blessed to have Elder Ted Wilson, Seventh-day Adventist world church president, who inspired members to understand the unique role of the medical professional in relation to the work of the church in these last days.
Pastor Dale Leamon started each day before breakfast with devotional thoughts on the healing ministry of Jesus and reminded us that Jesus is the source of all life and health.  He challenged listeners with the idea that if we don't know Him for ourselves, how can we share Him with others? Then throughout the weekend, attendees were incredibly inspired and enriched by the testimonies of speakers as they shared how God is working in their own lives and practices to reach the hearts of patients and the world around them. Strategies were shared, lessons were learned and Biblical principles applied.
All plenary sessions and seminars will be available for audio download and streaming on this website and on audioverse.org.
There were 460 that pre-registered. Over 250 people attended the first meeting on Thursday night. By Sabbath, attendance swelled to 500. Over 100 students registered for the conference and we had 10 international attendees (England, Northern Ireland, Germany, Armenia, Romania, Guam, Italy and Canada). The children's program, led by Linda Lawrence, had around 25 children at the beginning but over 50 by Sabbath.
A business meeting was held Thursday evening for voting AMEN members and over 60 members attended.—a record During the weekend, the AMEN board of directors convened, elected officers and chose new board members. Re-elected for another term are President – Mark Ranzinger, MD;  Secretary – Edwin Nebblett, MD and Treasurer – Todd Guthrie, MD.
Attendee Mark Brown, DDS said, "I've attended four or five conferences now, and every time I am amazed with how much of a personal revival I experience as a result of the meetings. Not only is it spiritually rejuvenating, but it is also an important reminder to keep pressing forward in our efforts to incorporate medical evangelism in all possible forms, as well as connect with others who share the same values and goals…. Whether you are a healthcare professional or minister, and whether or not you are interested in medical evangelism, I highly recommend that you attend the next AMEN conference."
One of the most encouraging testimonies came from one of the medical students that attended. "Attending the 2012 AMEN Conference was a true blessing! It was very inspiring and encouraging to see practicing physicians and dentists sharing Christ with their patients. It re-ignited my passion for medicine because I saw how effectively it could be used to spread the gospel. One invaluable thing I was reminded of this conference is how crucial a personal knowledge and relationship with Christ is to one's personal ministry. As Pastor Leamon reminded us during his morning devotional, 'You can't give bread you don't have.'"
Next year, the AMEN conference will be held in Orlando, FL, October 31 – November 3, 2013.  Stay posted for more details and plan to attend this life-changing event.