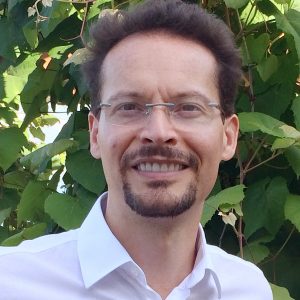 Franklyn Cobos
Dr. Franklin Cobos II graduated from Loma Linda Medical School in Y2K. Recently, he left the University of NE as an assistant Professor of Anesthesiology to volunteer and teach overseas in extreme & challenging conditions at hospitals run by Adventist Health International. While there, he was instrumental in helping to design and build a surgical clinic near Darfur. Currently, by day, he is director of the Department of Anesthesiology at Cumberland Medical Center, retiring to a log cabin out in the country at night.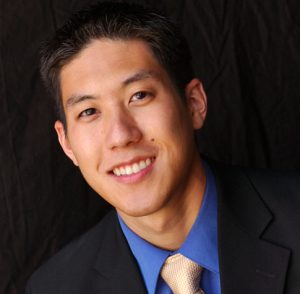 Tim Arakawa, 
MD, PHD
Tim Arakawa, MD, PhD is a board-certified endocrinologist practicing at the SDA Guam Clinic in Tamuning, Guam. He received doctoral degrees in physiology and medicine at Loma Linda University. He also completed an internal medicine residency at Kettering Medical Center in Ohio and an endocrinology fellowship at the University of Texas Health Science Center in San Antonio. Since his time in Loma Linda, he has been involved with several ministries and nonprofit organizations including Advent HOPE, Generation of Youth for Christ (GYC), Adventist Medical Evangelism Network (AMEN), and AudioVerse. He has a deep appreciation for lifestyle medicine and the Adventist health message.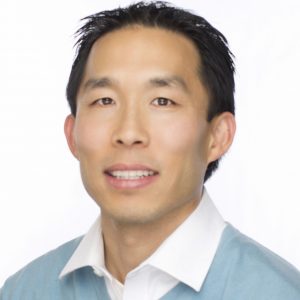 Calvin Kim, 
DDS
Dr. Calvin Kim completed his dental training at LLU in 2000 and currently operates 2 private practices in the state of WA. He was the co-founder and the current director of ARME Bible Camp which is a ministry dedicated to "Arming" God's people with tools for Biblical revival through Bible study, prayer, and personal witnessing. Dr. Kim can attest through his life experience that happiness comes from a life of service in Jesus. He lives in Lakewood, WA with his beautiful wife Amy and 2 daughters Charis and Caia.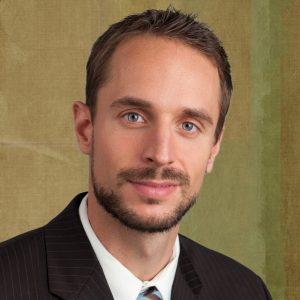 Daniel Binus, 
MD
Dr. Binus is a graduate of Loma Linda University. While in medical school he became fascinated with the intricacies of the mind and began to focus in the area of mental health and subsequently completed a four year residency in Psychiatry. While in residency, Dr. Binus became quite interested in practicing whole-person care and spent many hours studying emotional, physical and spiritual factors that also play a role in mental illness. As a result of his study, he now incorporates lifestyle principles to help people correct the underlying causes of their mental illness. Dr. Binus is currently the Clinical Director of Beautiful Minds Medical. In addition, he is on the medical staff at Sutter Auburn Faith Hospital, a Clinical Instructor at Loma Linda University, and teaches psychology at Weimar College.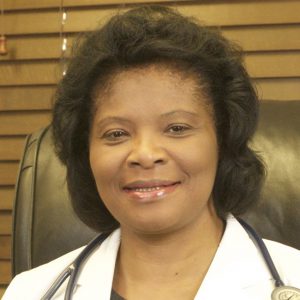 Dona Cooper-Dockery, 
MD
Dr. Cooper-Dockery has been practicing medicine for more than 24 years, she is board certified in Internal Medicine and is a member of the American College of Lifestyle Medicine. She owns and operatesCooper Internal Medicine and Cooper Wellness Center. She is the host of a weekly TV show, "Get Healthy with Dr. Cooper" and authors "My Health and The Creator "Spiritual Health Bible Study Guide.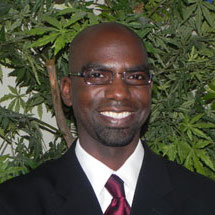 Dwayne Lemon
Dwayne Lemon is an Ordained Elder in the SDA Church. He is the Director of PTH Ministries, a bible based ministry of Preaching, Teaching and Healing. He is also the Co-Director of a missionary training school in New Hampshire called Tekoa Missions. Elder Lemon believes the heavenly combination of medical missionary work combined with the 3rd Angel's Message is the means that will help produce a people that are prepared to meet their God. More than anything else, Elder Lemon desires to help both youth and adults know that they can have a very real, dynamic, and fully consecrated life in Jesus Christ.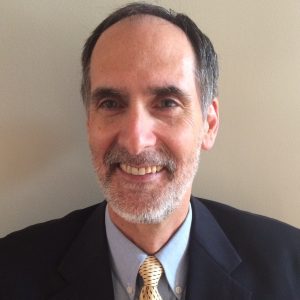 Joe Kretschmar
Dr. Joe Kretschmar is a gastroenterologist practicing in Greeneville, TN. He and his wife have a daughter that is an ICU nurse, and triplets who are seniors in two different academies. He enjoys spending time with his family, running before daybreak while listening to AudioVerse, and sharing God's method of healing with his patients.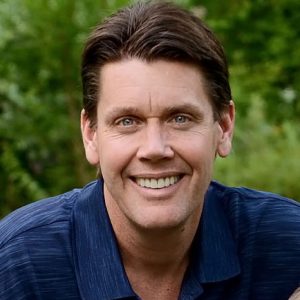 Ronnie Hold, 
DDS
Dr. Ronnie Hold has been in private dental practice in Blue Ridge, GA for 15 years. For him dentistry isn't just a profession, but a way he can help others. He is passionate about using his skills to improve his patients' lives. He is committed to making a difference in his local community and is involved in numerous church and community initiatives.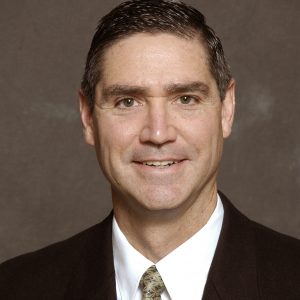 Michael Hollie, 
MD
Michael C. Hollie, MD is a practicing physician board certified in Asthma, Allergy and Immunology. Dr. Hollie graduated from Loma Linda University School of Medicine in 1985. He currently practices in the Chattanooga, Tennessee area and is the speaker for "Dinner with the Doctor." instructional programs developed to educate people on how to implement a whole food, plant based approach for treating, preventing and reversing disease. He is a member of the American College of Lifestyle Medicine.
Jane Lee
Crystal Pierson, 
DDS
Thomas Sanders, 
OD
Erik Anderson, 
DDS
Jeffeory White
Fred Lee
Allen Lloyd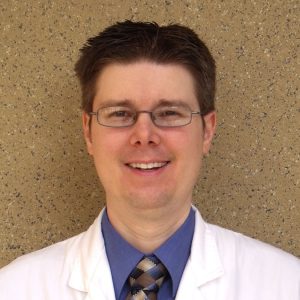 Eric Nelson, 
MD
Eric Nelson grew up in Mayaguez, Puerto Rico to medical missionary parents. Despite being a music major in college, he saw God leading him to medical school after a year spent observing his future father-in-law demonstrate a blended medical/spiritual ministry and the power of lifestyle outreach. While at Loma Linda University School of Medicine, he worked with classmates to implement a lifestyle medicine elective rotation, which included presenting a CHIP program to the community. After completing medical school in 2006, he spent a year doing oncology research and founded Western Youth Conference in Weimar, CA. Eric then completed surgical residency at University of California, Davis, finishing in 2012, and continued his work with Western Youth Conference and health outreach with his local church. He then did a Colon and Rectal Surgery fellowship at University of TN, Chattanooga and stayed on as Assistant Professor of Surgery. He attends the SouthBay SDA Church, a new church plant, where he enjoys teaching and preaching and leading health ministry endeavors such as "Dinner with the Doctor."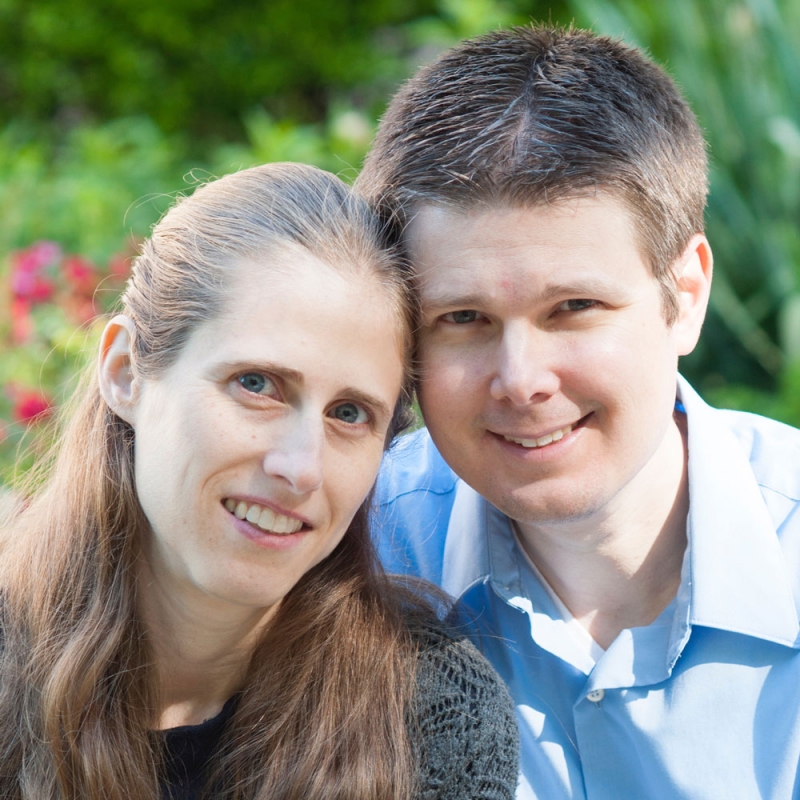 Rachel Nelson, 
MD
Drs. Eric and Rachel Nelson met studying for the MCAT, got married at LLU after their first year of medical school, and pursued surgery and pediatric careers respectively. After completing residencies at UC Davis, they relocated to Chattanooga, Tennessee where Eric completed a colorectal surgery fellowship. Both Eric and Rachel are Assistant Professors with University of Tennessee and enjoy training residents and fellows. They are both active in health ministry at South Bay SDA church along with their children, Amy (8) and Michael (6).
Phil Mills Sr.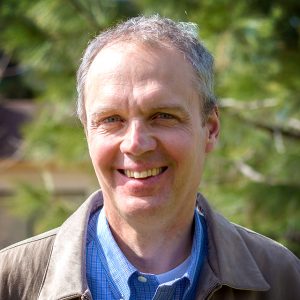 Tim Howe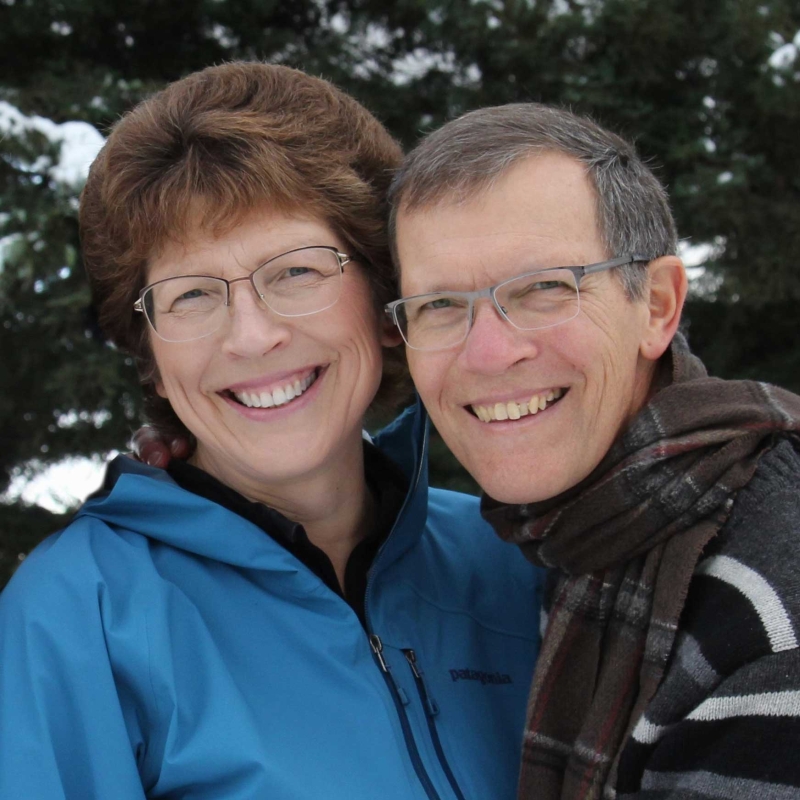 Jim McMillan, 
MD
Jim McMillan, MD, grew up on a dirt road near Loma Linda, California, with a garden and sagebrush-covered hills for a backyard. He is the son of dedicated Christian parents, a university professor and a nurse. He went to Pacific Union College and then medical school at Loma Linda University where he also did his residency in internal medicine. While in Loma Linda he met Kathy McHan and the two were united in joyful marriage. While doing his fellowship in nephrology at University of California, San Francisco, Kathy and he were blessed by the birth of their twin children Lisa and Mark. He returned to Loma Linda as faculty in the Department of Medicine. He has served as Chief of Nephrology at the VA Hospital and as program director for the Nephrology Fellowship. He is a LIFE Community Mentor to medical students. One of his greatest joys is found in praying with trainees and patients.
Kathy McMillan
Antionette Duck
John Osborn
Don Bovell
Des Cummings
James Rafferty
Winston Craig
Linda Carney
Errol Bryce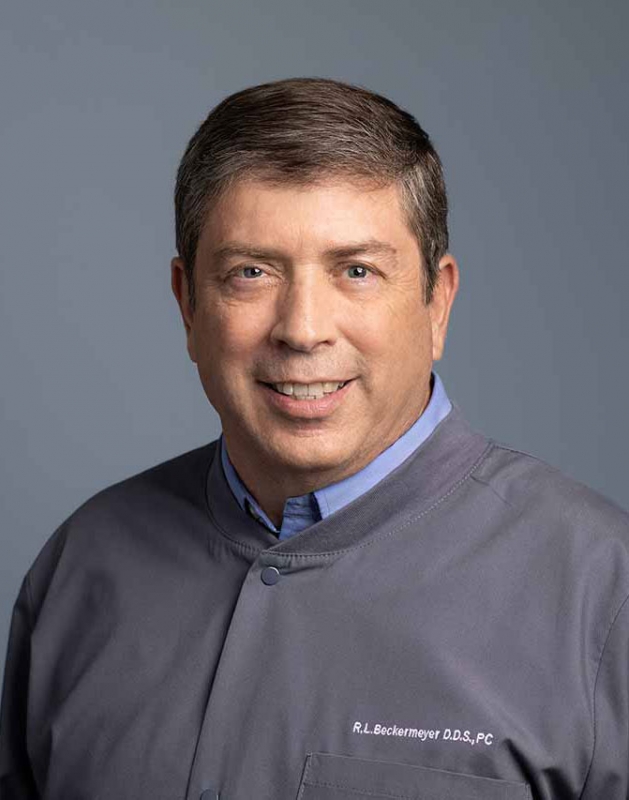 Rick Beckermeyer
Larry Cohen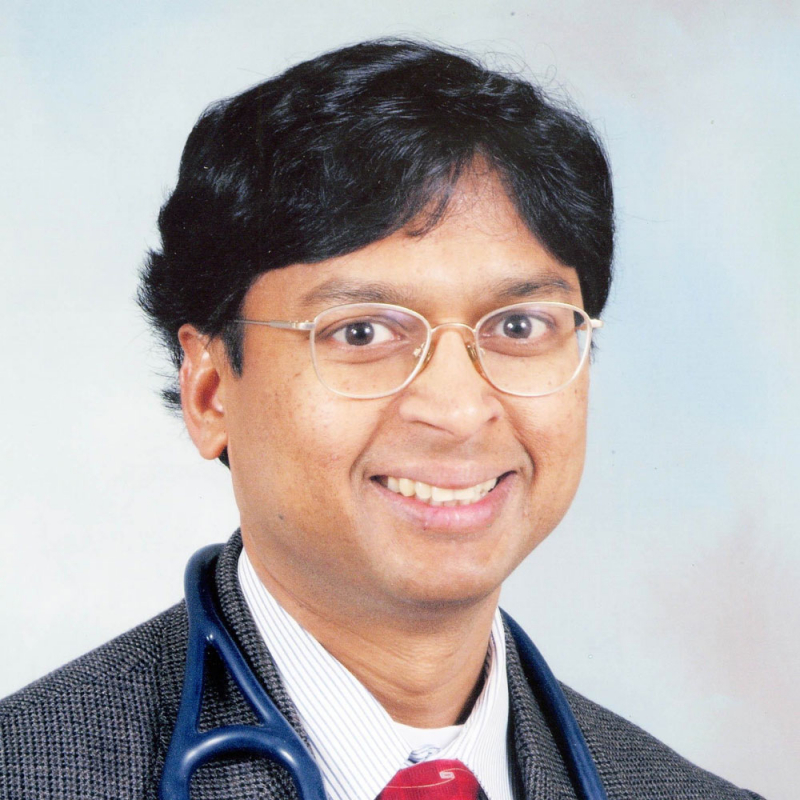 Naren James, 
MD
Dr. Naren James was one of the founders of AMEN and served as its first president. He is a board certified family physician with over 25 years of experience in rural family medicine. Since recovering from a serious health challenge last year, Dr. James has committed himself to the practical implementation of AMEN's mission through a nonprofit ministry he launched, the Center for Optimal Health.
Eddie Needham
Fred Hardinge
Robert Hayes
Jerry Page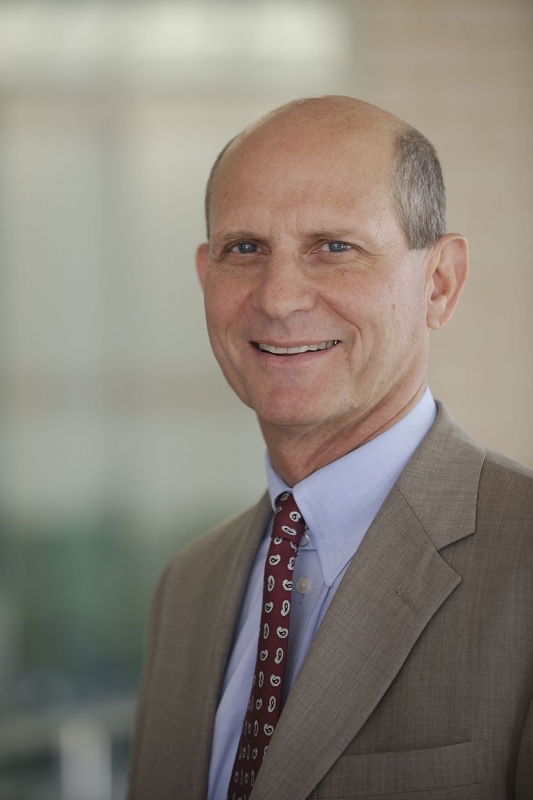 Ted N.C. Wilson
Ted N. C. Wilson was elected as president during the 59th General Conference Session in Atlanta, Georgia. Wilson was reelected to the office of president at the 60th General Conference Session on July 3, 2015, at the General Conference of the Seventh-day Adventist Church in San Antonio, Texas. During this term Wilson's office was responsible for the initiation of such programs as 'Mission to Cities' which focuses outreach on large metro areas.
Dale Leamon
Jeff McAuliffe
Jennifer Schwirzer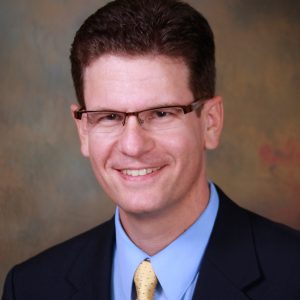 Michael Orlich, 
MD, PHD
Michael J. Orlich is a Co-Investigator of the Adventist Health Study 2. He is Assistant Professor of Preventive Medicine of the School of Medicine, Loma Linda University and Program Director of the Preventive Medicine residency program
Keith Hanson
Joel Sebangan
Joe Nozaki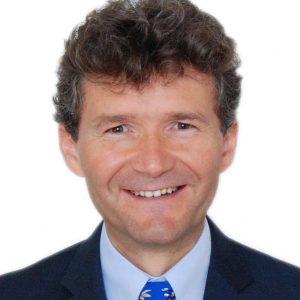 Horst Müeller
Dr. Mueller graduated from medical school at the University of Freiburg in Germany. In 2004 he opened a private ENT-Practice inWeinheim/Germany. For the past 11 years he has done extensive study on the relationship between mind and body.
Rod Willey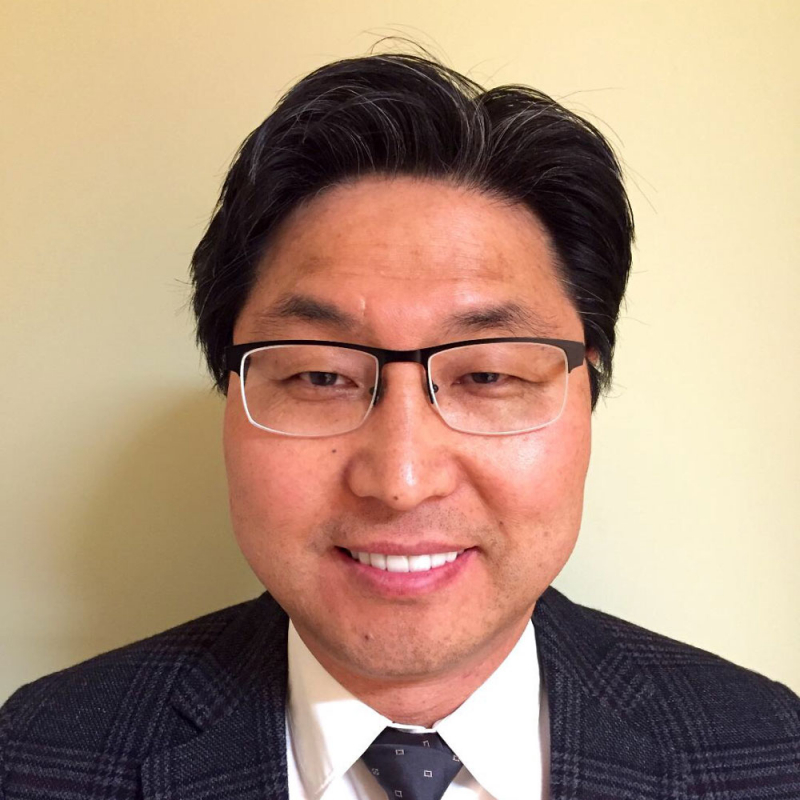 John Chung, 
MD
Dr. John Chung is a dermatologist who practices in North Georgia and around Chattanooga, Tennessee. While he practices dermatology, his passion and mission are to lead people to Christ.
Stephen Bohr
Allan Handysides
Nicolae Dan
David Fernandez
Patrick Im
Tricia Penniecook
George Guthrie
Wendell Lawrence
Derek Morris
Nebblett Family
Louis Torres
Roby Angelina Sherman
Wendell Heidinger
Tim Riesenberger
Raja Tooma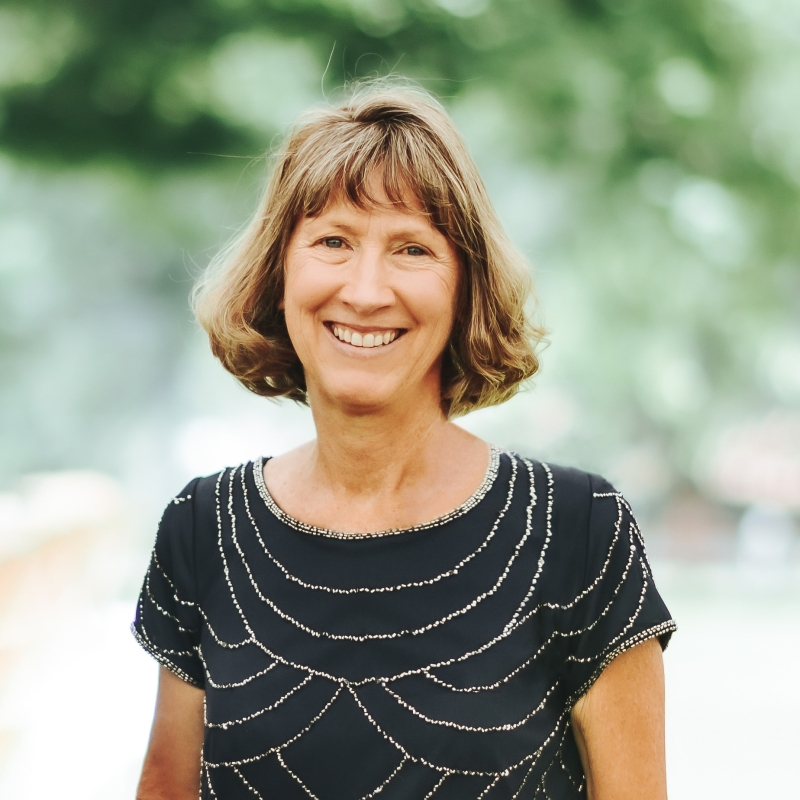 Patti Guthrie
Volunteers as a community health educator and lay Bible worker for her home church. She also serves as editor of the Medical Evangelist. The love of Christ motivates her to serve, recognizing that " if One died for all, then all died; and He died for all, that those who live should live no longer for themselves, but for Him who died for them and rose again." 2 Corinthians 5:14, 15. She and her physician husband Todd live in Northern California. They have four adult children.
Dwight Nelson
Daniel Choo
Wendell Lawrence
David Catalano
Dena Guthrie
Roger Miller
Robert Spady
Doug Batchelor
Richard Hart
James Kyle
Lorayne Barton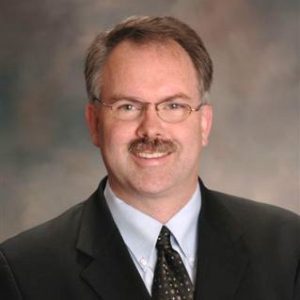 Don Mackintosh
Mackintosh has a rich background in medical missionary work / ministry. He has worked as a registered nurse in multiple settings, a church pastor / evangelist, and an evangelism school Director. He currently serves as the lead pastor / chaplain and the Director of NEWSTART Global at Weimar Institute in Northern California. He is married to Luminitsa, and has 4 growing children (James, Donnie, Katherine & Elisabeth).
Arthur Weaver
Michael Duehrssen
Lloyd Dayes
Philip Samaan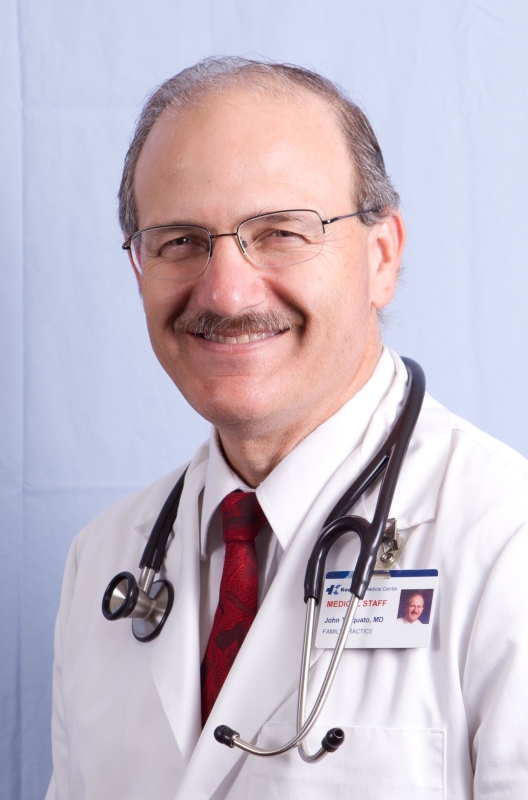 John Torquato, 
MD
Dr. Torquato is a graduate of LLU School of Medicine, practicing Family Medicine in Hayden, Idaho and Spokane Valley, Washington. His personal goal is to use medical ministry to complete the gospel commission. To that end, he has spent the last 17 years working in self-supporting medical offices with ministry as the primary focus. He believes in teamwork, working closely with pastors, local church members, and an amazing group of office staff. Together he and his team are honored to offer complete healing to their local community.
Dr. Torquato and his wife Cherie, have four children: Heather, Luke, Caleb and Carissa.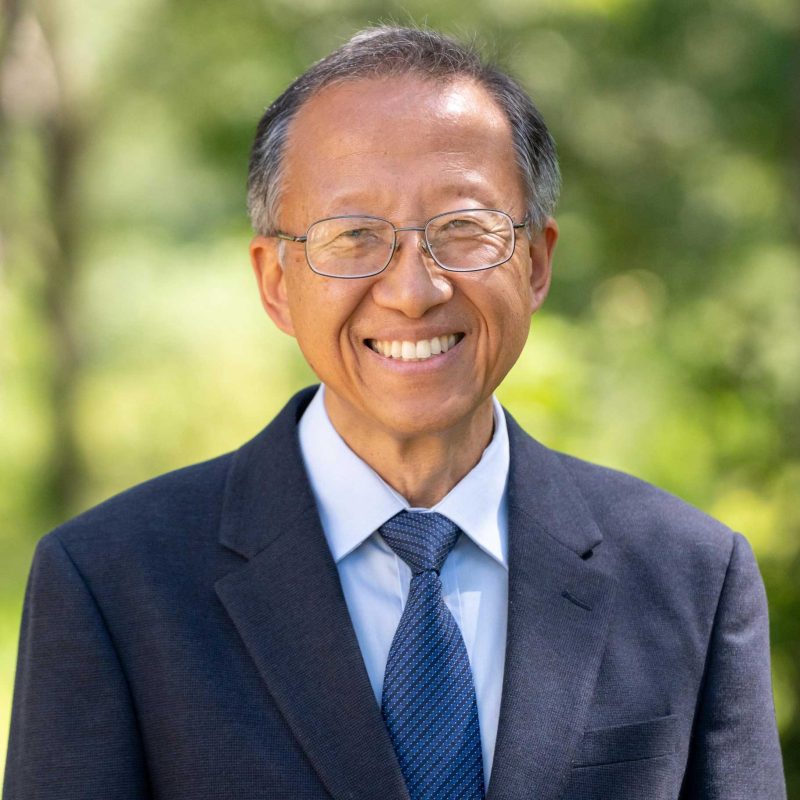 Dosung Kim, 
DDS
Dosung Kim, DDS, is the founder and director of the Instituto Quebrada León. He also serves as Outpost Centers International field vice president for South America and Northern Asia Pacific regions.
Bob Hunsaker
Nyse Collins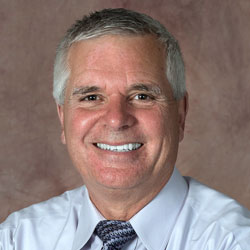 Randy Bivens, 
MD
Dr. Randy Bivens is a graduate of Loma Linda University School of Medicine. He is Board Certified in Diagnostic Radiology currently managing two hospital imaging contracts. He is also the COO for Weimar Institute (serving there for the past 4 years).
Dr. Bivens is committed to medical ministry, currently serving as the President of Life and Health, the treasurer of AMEN, and a board member of ASI Missions, Inc.
Dr. Bivens and his wife Tami, have three children: Alec, Cristian, and Savannah. Tami is a dietitian and full-time homeschool mom.
Evelyn Kissinger
Ernestine Finley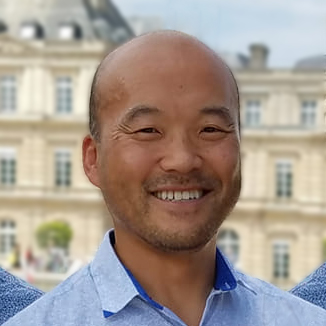 Steve Chang, 
DDS
Steve Chang was raised in a Buddhist home. He learned of God at an early age but found the truth while attending Pacific Union College. He has been in private practice in Monterey, CA for the past 24 years. Dr. Chang also works for Holland America Crusieline as their Dental Director. He has a passion for ministry and serves on the ASAP and ARME boards. God has enabled him to lead teams serving on all 7 continents and over 100 countries. Chang is passionate about sharing the good news, teaching, and going on mission trips with his family of six.
Lyn Howe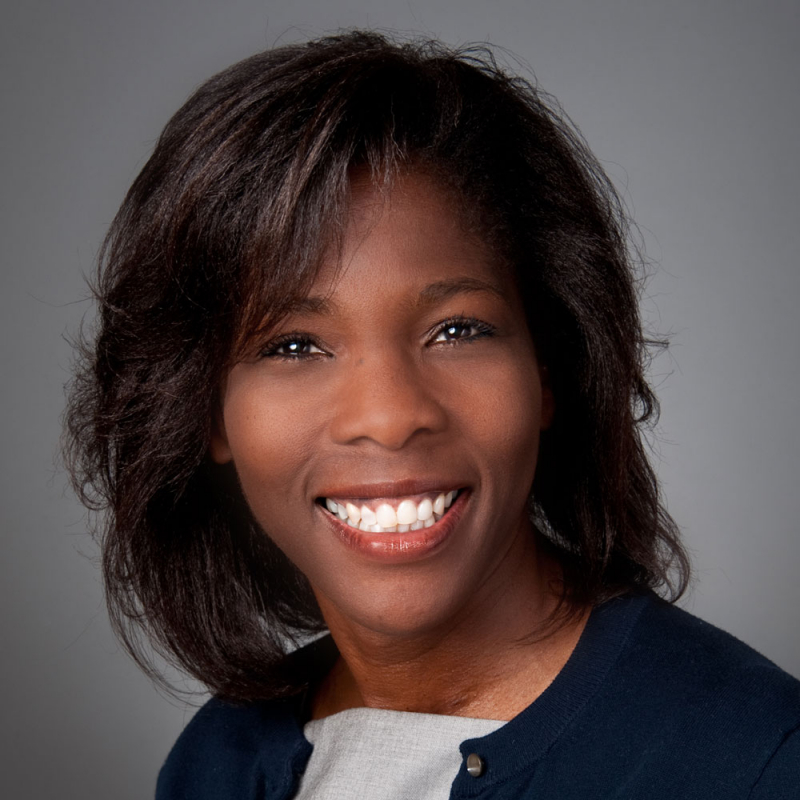 Lyndi Schwartz, 
MD
Dr. Lyndi Schwartz is a graduate of Loma Linda University's School of Medicine. She currently serves as the Program Director for the Internal Medicine Residency at Kettering Medical Center. While she is a physician, her first love is theology. She teaches the Word every opportunity she gets including teaching a large Sabbath School class at her church in Centerville, Ohio. She is married to Dr. Brian Schwartz (for over 29 years). Together they are active in several supporting ministries and have spoken nationally and internationally on health and theology.
Anil Kanda
Stephen Thorp
Robert Weaver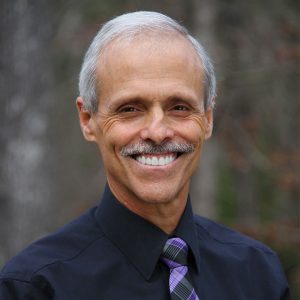 Steven Grabiner
Steven Grabiner, is president of Outpost Centers International, a global network of supporting ministries. He travels extensively, conducting seminars on the book of Revelation, apologetics, and leadership principles. He lives with his wife Vivian in Tennessee and volunteers as the pastor of the East Ridge SDA church.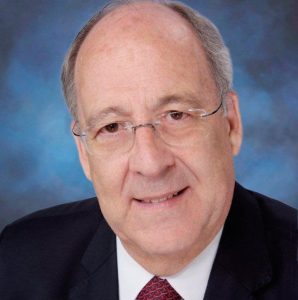 Peter Landless, 
MB, B.CH, FACC, FASNC
Dr. Peter Landless, a cardiologist from South Africa, is the Director of the General Conference Health Ministries Department and the Executive Director of the International Commission for the Prevention of Alcoholism and Drug Dependency (ICPA). He has been actively involved in medical mission work, either directly or administratively, throughout his entire career.
His wife, Rosalind, is a software engineer. He has two daughters who are in health and allied health professions-music therapy, occupational therapy.
His passion is the blended ministry-the recognition and practice of spirituality in health.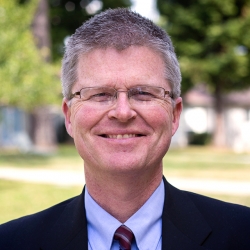 Todd Guthrie, 
MD, PC
Dr. Todd Guthrie is a board certified orthopedic surgeon, practicing in Mt. Shasta, California. Dr. Guthrie sees AMEN as a catalyst to further facilitate the bringing together of the everlasting gospel of Revelation 14:6-12 and the Adventist health message. He firmly believes that medical missionary evangelism will open hearts in preparation for and in conjunction with the outpouring of God's Spirit in the final days of earth's history. Dr. Guthrie, his wife, Patti, and their four children have been involved for years in ministry in their local church and abroad.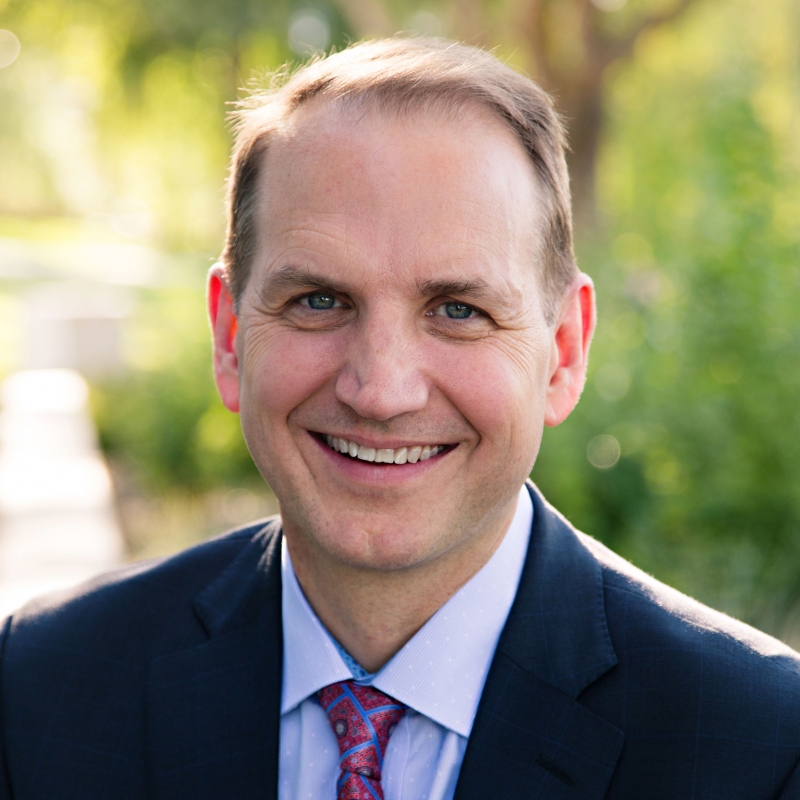 Brian Schwartz, 
MD
Dr. Brian Schwartz is an Interventional and Structural Heart Cardiologist and serves as Medical Director of the Heart and Vascular Service Line at Kettering Health in Dayton, Ohio.
Having been personally touched by the power of the gospel, Dr. Schwartz longed to make his medical work a healing ministry. His association with AMEN has helped him integrate prayer and Christian spirituality into his practice in a more intentional and natural way.
Dr. Schwartz served as AMEN president for 5 years and editor of the Medical Evangelist (AMEN's Journal) for 10 years.
He and his wife, Lyndi, also a physician, have a passion for the gospel and ministry.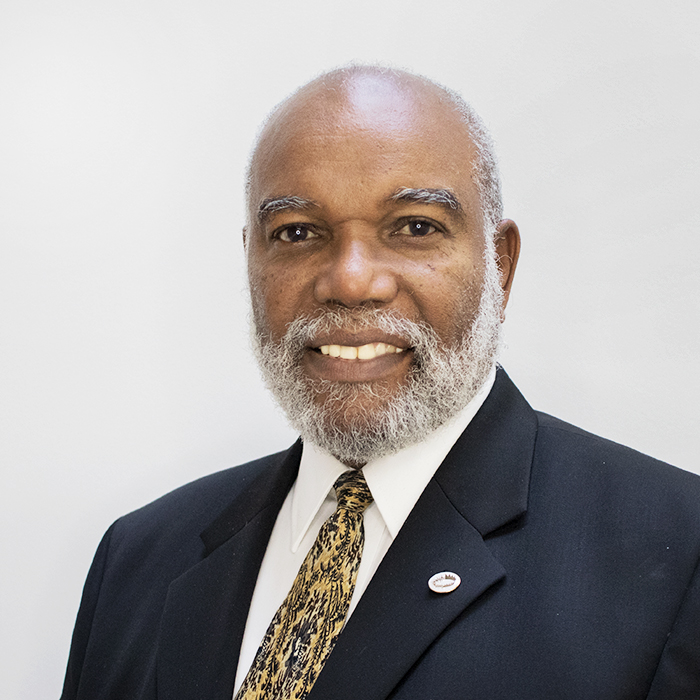 Zeno Charles-Marcel, 
MD
Dr. Zeno Charles-Marcel was born in Trinidad and Tobago and moved to the United States at age 13. He studied Physics and Physiology at McGill University and Zoology at Howard University, where he later completed his medical degree in 1980. He is board certified in internal medicine with an added qualification in geriatric medicine.
His career has included a broad range of experience- preventive medicine, critical care, hospital administration, community health, and medical research and education.
A sought-after public speaker and health educator through personal appearances and media, his research and academic interests are in the areas of Nutrition, Lifestyle Medicine, Metabolic Syndrome, and Seventh-day Adventist health practices.
Dr. Charles-Marcel served in Mexico from 2002-2012 as dean of the medical school and health sciences at Montemorelos University.
He is currently the Vice-President for Medical Affairs at Wildwood Lifestyle Center and Hospital, and Editor-in-Chief of The Journal of Health and Healing. He holds academic appointments at both Montemorelos University and Loma Linda University. He is happily married to Anita, his lovely partner in ministry. They have three children.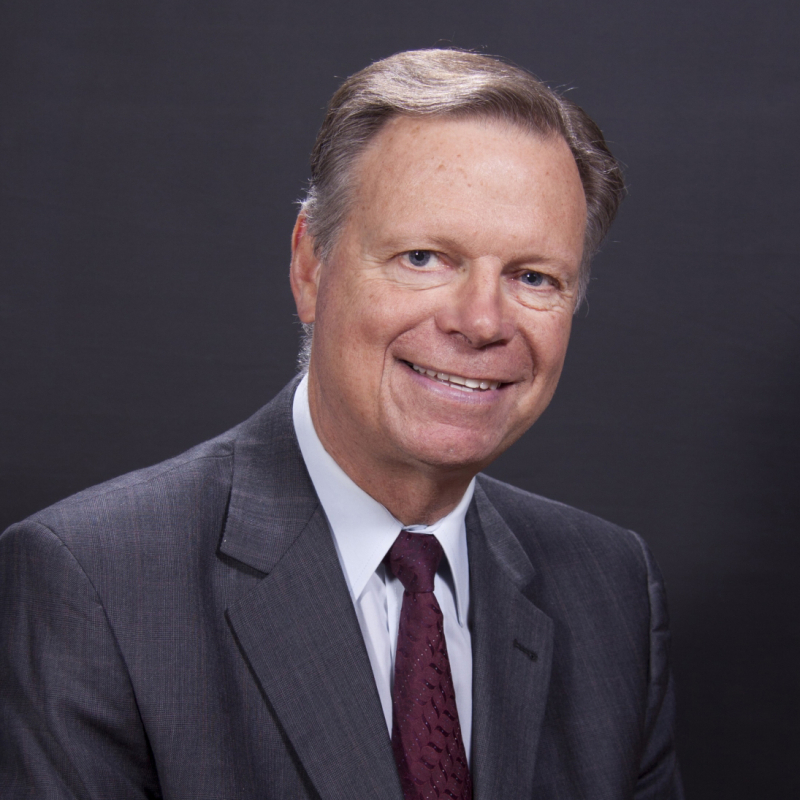 Mark Finley, 
DD
Although semi-'retired', Pastor Mark Finley still serves as an assistant to the president of the General Conference of Seventh-day Adventists. He is a renowned evangelist, having presented well over 200 evangelistic series around the world. Medical evangelism is near and dear to Finley's heart. He began integrating stress-control seminars, smoking cessation, health expos, cooking schools and mini health talks into his evangelistic meetings early in his ministry. He continues to combine health and gospel ministry and routinely brings healthcare professionals as part of his team.
Pastor Finley and his wife Teenie, founded the Living Hope School of Evangelism in Haymarket, VA. They have three grown children and five grandchildren.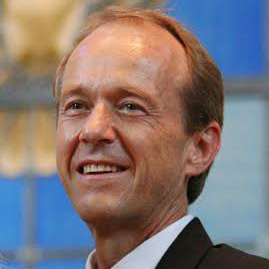 Per Houmann, 
DDS
Per Houmann spent his early years in Addis Ababa, Ethiopia while his father, Carl Houmann, MD, was a missionary physician at Empress Zewditu Memorial Hospital. This experience defined Per's desire to work in health outreach.
Dr. Houmann received a bachelor's degree in biology at Columbia Union College, followed by a doctoral degree in dental surgery at Loma Linda University.
Dr. Houmann has served as a missionary dentist in Kigali, Rwanda where he and his family lived when the great conflict occurred.  After escaping Rwanda he completed almost five years of mission dentistry in Lilongwe, Malawi.
Dr. Houmann is currently practicing dentistry in Hagerstown, Maryland where he has served for the past thirteen years. He is actively involved in outreach, including Bible studies, prison ministry, preaching and teaching.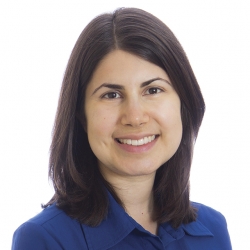 Aysha Inankur, 
MD
Aysha Inankur is board certified in Internal Medicine and Diabetes, Endocrinology and Metabolism. She practices at Park Ridge Health Endocrinology in Hendersonville, North Carolina. She graduated from Loma Linda University School of Medicine in 2006, completed internal medicine residency at Kettering Medical Center in Dayton, Ohio, and fellowship in endocrinology, diabetes and metabolism at the University of Kentucky in Lexington.
Dr. Inankur's interest in medical ministry began during grade school when she observed physicians teach community health classes at her church. Having attended the 2005 conference as a medical student, she credits AMEN with teaching her practical ways to integrate faith into her medical practice. She believes God will continue using AMEN to train students and professionals to perform comprehensive health ministry.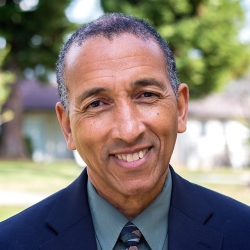 Edwin Nebblett, 
MD
Dr. Edwin Nebblett currently practices family medicine, serving two small clinics in Catron county, New Mexico. His passion for sharing the principles of good health is surpassed only by his desire to live and share the practical gospel. Dr. Nebblett and his family regularly speak at churches and campmeetings, helping families to embrace Jesus Christ as an ever-present help in life's challenges. Edwin is married to Maria; the couple have four young-adult children whose joy it is to engage in ministry with their parents.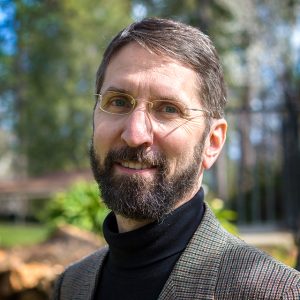 Mark Ranzinger, 
MD
Mark Ranzinger is a board certified, minimally invasive surgeon currently practicing in Goshen, Indiana. Though Dr. Ranzinger has many honors to his credit, the aspect of his medical service that he values the most is his service as a missionary surgeon in Africa for seven years. What many do not know about Dr. Ranzinger, is that his undergraduate degree was in theology. Thus he has, since the beginning of his training, had a deep and abiding interest in combining the practice of medicine with the preaching of the gospel. Dr. Ranzinger considers himself blessed to be married to his wife Ruth, and they have three children – Andrew, Aubrey, and Elliot.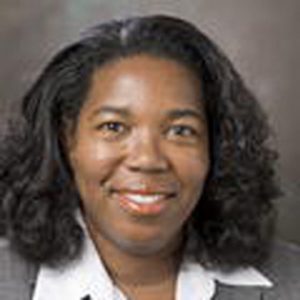 Lisa Walke, 
MD
Dr. Lisa Walke is board certified in Internal Medicine and Geriatric Medicine. She is an Associate Professor at the Yale University School of Medicine and Associate Chief of Geriatrics for Yale New Haven Hospital. Dr. Walke developed an interest in medical missionary work during her fourth year at the Mount Sinai School of Medicine but she did not act upon her interest until an appeal was made during the 2006 AMEN conference. As a result of her participation in AMEN, Dr. Walke has participated in short term missions to SDA Hospital, Ile-Ife, Nigeria and Hospital Adventista, Valle de Angeles, Honduras. She was also instrumental in organizing a medical mission trip to La Romana, Dominican Republic for Yale medical, nursing, and public health students. Having been inspired during several AMEN conference sessions to combine medical and gospel ministry, she has begun partnering with her pastor to conduct outreach efforts in Connecticut. Dr. Walke believes God will continue to use AMEN to empower and equip health care professionals to present a message of health and healing at home and abroad.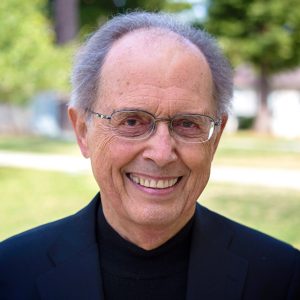 Edwin Krick, 
MD, MPH
Dr. Krick grew up a preacher's kid, listening to weekend programs on healthful living presented by his nurse mother.  Inspired by an uncle who spent 50 years as a medical missionary in Africa, he studied medicine at Loma Linda University, graduated in 1961, and went to Japan for eight years.  There he passed the Japanese medical boards and served four years in Tokyo. He then spent four years in Kobe, where he started a clinic on the site of the first Seventh-day Adventist hospital in the far east (established in 1902) and made preparation to re-establish that hospital.
After returning to the states in 1970, Dr. Krick earned a masters in public health with an emphasis on nutrition, an internal medicine residency at LLU, then a rheumatology, allergy, and immunology sub-speciality at Scripps Clinic and Research Foundation in San Diego.  Since 1976 he has been on the faculty at Loma Linda University holding various positions, including:  chief of the division of rheumatology, director of preventive medicine in the School of Medicine, dean of the School of Public Health, and director of the rheumatology fellowship plrogram.  His hobbies are travel, hiking, flying and reading.
Dr. Krick likes to explain to patients grateful for improved health and function that "God does the healing, we do the co-operating." Taking a brief spiritual history often opens an opportunity for prayer and encourages patients to balance the stresses of life with dependence on God's guidance.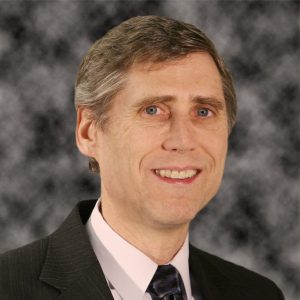 Phil Mills, 
MD
Phil Mills is a dermatologist in private practice. Throughout his time as a clinician, Dr. Mills has always found his greatest joy in soul winning. To him, nothing else compares.
One of the founders of AMEN, Dr. Mills is convinced that God is using this organization to catalyze a revival of medical missionary work that will impact outreach on every level – family, church, clinic, and community. He prays for the outpouring of the Holy Spirit on medical evangelists all over the world to empower them to do their part in fulfilling the gospel commission.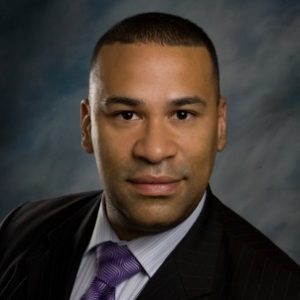 Carlos Moretta, 
DDS
Dr. Carlos Moretta completed his dental training at Loma Linda University in 2001. He worked briefly in private practice and served as a part-time faculty member at Loma Linda University School of Dentistry before completing post-graduate training in Oral and Maxillofacial Surgery in 2009.
Dr. Moretta strongly believes in overseas mission work. In his first year of dental school alone, he went on eight missionary trips including trips to Mexico and Brazil. He is active in church ministry and is a mentor to many students, young dentists, and residents in the Loma Linda area. His wife Dafne is an internal medicine physician.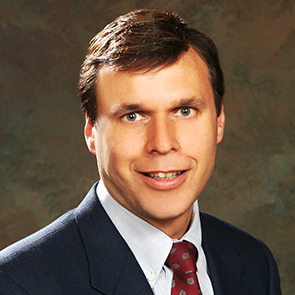 Neil Nedley, 
MD
Dr. Neil Nedley is a board-certified Internal Medicine specialist. He is founder and medical director of the Nedley Depression and Anxiety Recovery and Optimize Your Brain programs. Dr. Nedley also serves as President of Weimar Institute. He is well known worldwide as a public speaker and writer. Dr. Nedley has a passion for helping people from the depths of depression and anxiety to the pinnacle of success and fulfillment.
Dr. Nedley and his wife Erica have four sons. Together they enjoy numerous outdoor activities and listening to sacred and classical music.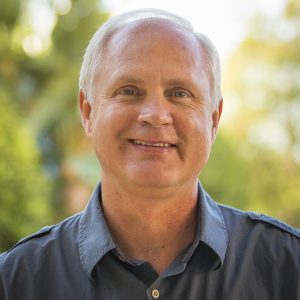 David Otis, 
DDS
Dr. Otis practices dentistry in Collegedale, TN. His interest in medical ministry began early in life, as he observed compassionate Christian healthcare professionals from an Adventist hospital in his town.
Dr. Otis received his dental degree from Loma Linda University in 1985. He now practices with a dedicated team at Otis Family Dentistry. He's married to Ida and they have four adult children- William, Melissa, Bethany, and Bryan.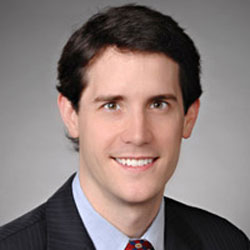 Stephen Waterbrook, 
MD
A 2004 graduate of Loma Linda University School of Medicine, Dr. Waterbrook completed his general surgery residency at Northeastern Ohio University. He is a Fellow of the American College of Surgeons and is certified by the American Board of Surgery.
Dr. Waterbrook serves at Kettering Medical Center and Sycamore Medical Center, and is a clinical assistant professor of surgery for Wright State University School of Medicine. He serves on the board of directors for Physician Hospital Alliance, at Good Neighbor House, and on the Kettering Health Network Cancer Committee.
Beyond these professional activities, Dr. Waterbrook has a passion to make "each work of healing an occasion for implanting divine principles in the mind and soul" -Ministry of Healing, p. 20.
He is happily married to a beautiful nurse named Katie.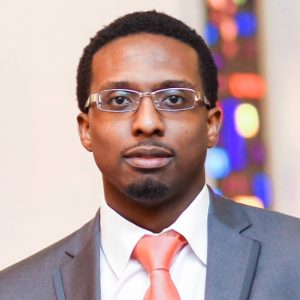 Christopher Halloway, 
Medical Student
Christopher is a fourth year medical student at Loma Linda University School of Medicine. He has a passion for medical ministry. For many years he has worked in local and international mission projects helping people get to know Jesus for themselves. He currently works as a student chaplain on Loma Linda's campus inspiring his fellow students to become the next generation of medical missionary workers. He plans on pursuing a career in Family Medicine. He is engaged to be married to Davern Francis, a future dental student.
Halloway serves as President of the Adventist Medical Evangelism Student Association (AMESA) at Loma Linda University.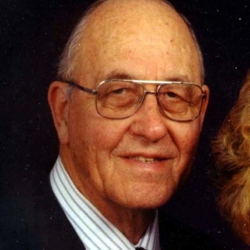 P. William Dysinger, 
MD, MPH
Dr. Dysinger grew up in Tennessee where he finished premed at Southern Adventist University. He studied medicine at Loma Linda University in Southern California, interned at Washington Adventist Hospital in Maryland, and subsequently completed post-graduate education in public health at Harvard University. His career included service to the native Americans in Montana and Arizona, diplomatic service with the U. S. State Department in Phnom Penh, Cambodia, 28 years of teaching andadministration at Loma Linda University where he helped Dr. Mervyn G. Hardinge found the School of Public Health (SPH). Dr. Dysinger now lives in Tennessee with his wife, Yvonne.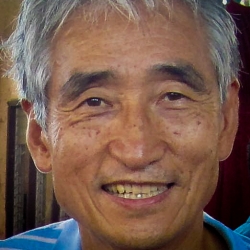 Andrew Kim, 
MD
Andrew Kim is a board certified orthopedic surgeon, with subspecialties in orthopedic sports medicine and the shoulder. He trained at Loma Linda University. Dr. Kim has a private practice in Temecula, CA. He and his wife Young have four adult children and four grandkids. They love sharing God's love with others, both locally and abroad.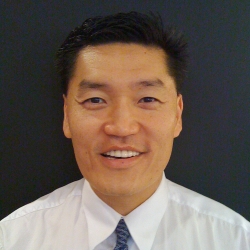 Harvey Hahn, 
MD, FACC
Dr. Hahn, Director of the Cardiology Fellowship Training Program at Kettering Medical Center, lives in Dayton, OH. Hahn admits that, although he was born and raised a Seventh-day Adventist, only recently was he truly converted. Now he is committed to serving Christ in all aspects of his life.
Dr. Hahn became an AMEN member 2012 and currently serves on the Life and Health Network board.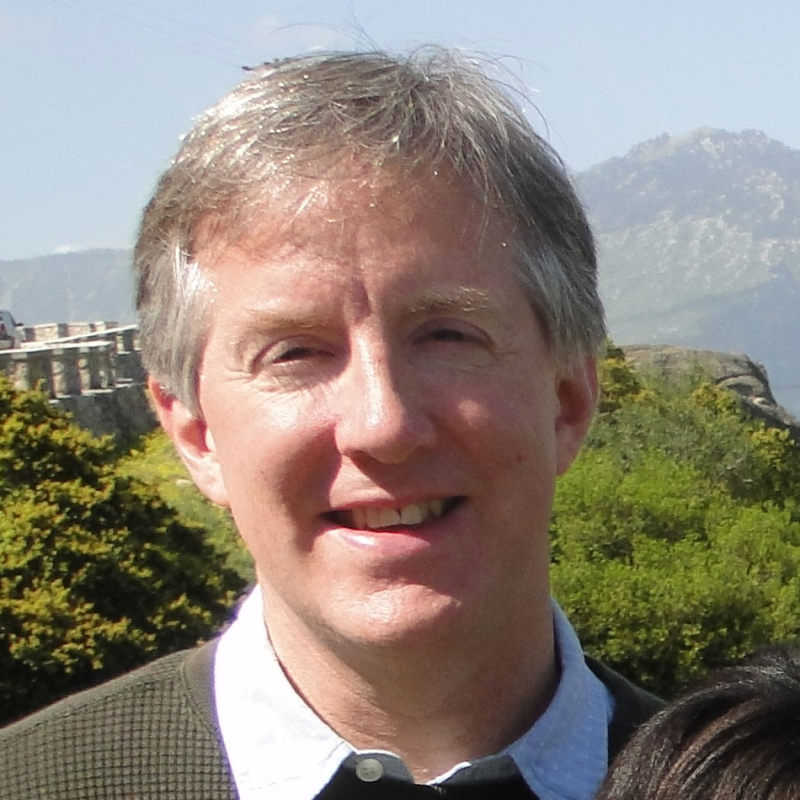 Robert Hunsaker, 
MD
A graduate of Loma Linda University, Dr. Hunsaker specializes in cardiac anesthesiology.  He is currently living in the Boston area with his lovely wife Andi.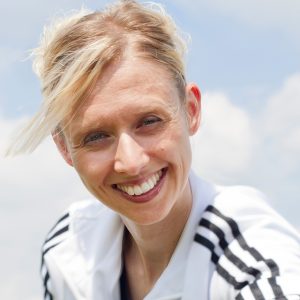 Dominique Wakefield, 
MA, CPT
Dominique Wakefield is Assistant Professor in the Department of Health and Exercise Science at La Sierra University, Riverside, CA. She is also a Certified Personal Trainer and approved instructor through the American Council on Exercise (ACE). In addition to teaching at Universities, she has worked as a Personal Trainer, Group Fitness Instructor and Wellness Coach at fitness centers and in the Cooperate Wellness setting since 2001. Dominique is currently working on her PhD in Health through the University of Bath, England. Her studies and research center on physical fitness and lifestyle change through exercise, nutrition and healthy behaviors. Dominique is a passionate, energetic and innovative health and fitness enthusiast.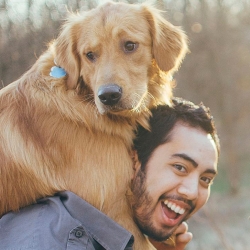 Chad Tanag, 
RN, BSN
Chad Tanag, RN, BSN is currently working as an emergency room nurse in Chattanooga, TN. He is also pursuing his graduate degree at Southern Adventist University to become a Family Nurse Practitioner. When he's not at work or in class, he is teaching nursing students as a clinical instructor or out on an adventure with his golden retriever, Tucker.
Anonymous AMEN Author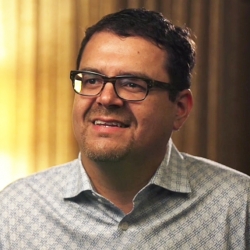 Mario Robinson, 
MD
Mario Robinson is an MD currently working at Kaiser, Riverside.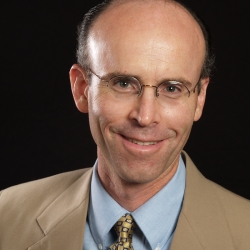 David DeRose, 
MD, MPH
Dr. David DeRose is a board certified physician in both Internal Medicine and Preventive Medicine. He also holds a Masters of Public Health degree from Loma Linda University. In addition to hosting a weekly radio program, he is a published researcher and has lectured widely, presenting complex health topics to the public in an understandable way. Currently, DeRose teaches at Weimar College and serves as a physician at Weimar's NEWSTART Clinic.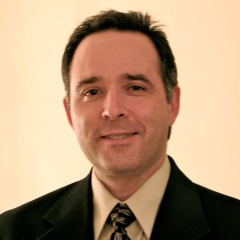 Kelly Kinsley, 
MD
Dr. Kinsley practices Dermatology at North Pacific Dermatology. He and his wife Beverly live in McKinleyville, CA. The couple has twins, Micah and Anya, who are attending their first year of college at Southern Adventist University.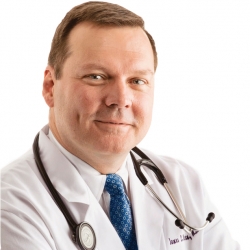 James L. Marcum, 
MD
Dr. James L. Marcum is a board-certified cardiologist practicing with Chattanooga Heart Institute, and has been named by USA Today as one of the most influential physicians in his field. He is the author of The Ultimate Prescription and Medicines That Kill, as well as an in-demand speaker for his role as the director of Heartwise Ministries. To learn more visitHeartwiseMinistries.org and LIKE us on Facebook.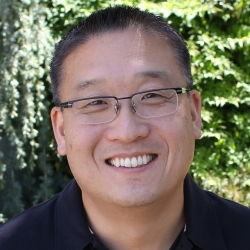 Danny Kwon, 
JD
Danny serves as executive director of AMEN and Life and Health Network in Auburn, CA. He has over 15 years of non-profit management experience and is an attorney licensed in California. Danny and his wife Lisa have three young children. To reach Danny, email him at dkwon@amensda.org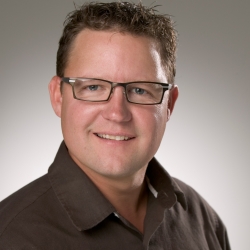 Matthew Hayden
Dr. Matthew J. Hayden practices dentistry in Hermiston, Oregon and remote villages in Zambia. He lives in Pilot Rock, Oregon with his wife Ronna and their four children.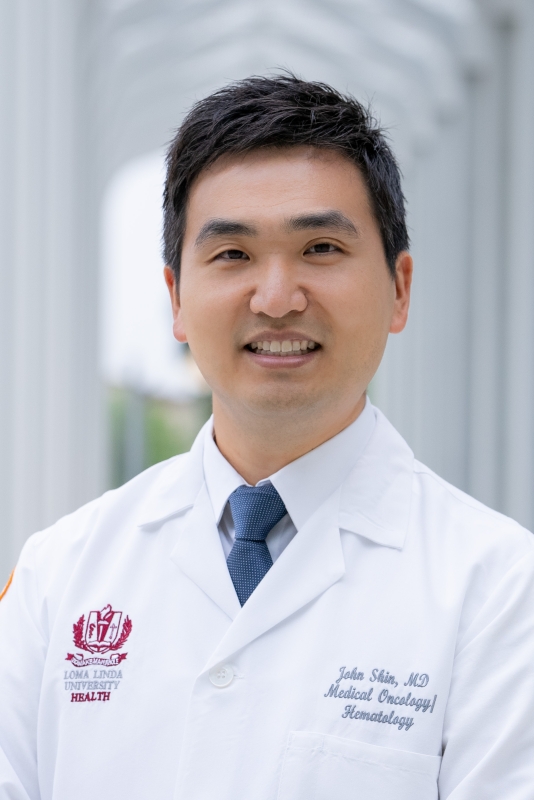 John Shin, 
MD
Dr. John Shin graduated from Loma Linda University School of Medicine then completed his internal medicine residency and hematology/oncology fellowship at Mayo Clinic in Rochester, MN. He also completed an advanced fellowship in cancer immunotherapy at the National Cancer Institute in Bethesda, MD. Dr. Shin currently works as a medical oncologist at Loma Linda University and has a burden to share Christ with cancer patients.
Dr. Shin is grateful to have been mentored by the AMEN organization throughout his time in training and seeks to inspire the next generation of healthcare professionals to dedicate their careers to Christ. As president, Dr. Shin's vision for AMEN is that it will serve as a catalyst for all people to engage in effective medical ministry for the purpose of spreading the gospel message.
His wife Elisa is a dentist by training, and they are blessed with three children: Sophia, Charis, and Kyle.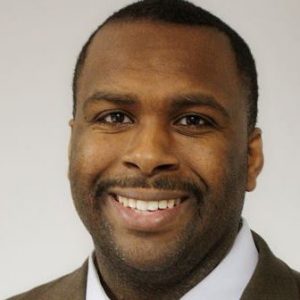 Eric Walsh, 
MD
Dr. Walsh is a graduate of Oakwood University. Currently he is the Chief Medical Officer at Health to Hope Clinics in Riverside CA. He seeks to serve God through the practice of medicine and the preaching of the gospel.
Lyndi & Brian Schwartz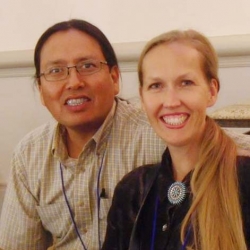 Kelley Fowler, 
Missionary
Allen and Kelley Fowler are the founders of the Diné Outreach. They began their ministry when Allen felt a call to reach his own people for Christ. The Navajo people in the Coppermine area of the Navajo Nation are very traditional. Until the Fowlers began their ministry, the inhabitants had been virtually untouched by Christianity.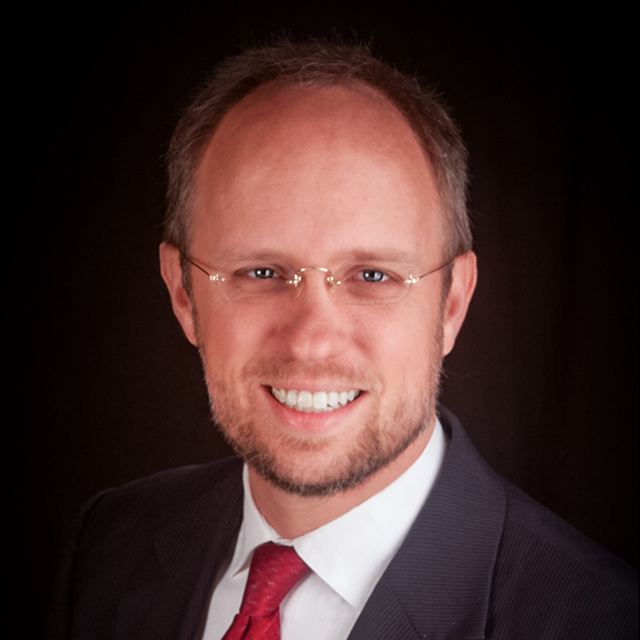 Jeremy Arnall
A graduate of Southern Adventist University, Jeremy Arnall currently serves as senior pastor at the Greeneville Seventh-day Adventist Church in Greeneville, TN. For nearly 8 years he has enjoyed serving this active congregation. Together they have sought to explore and expand new and creative ways of outreach to their community. He is married to his childhood sweetheart, Tina, and together they have two young boys, Jason & Jordan. Their hobbies include backpacking, photography and travel.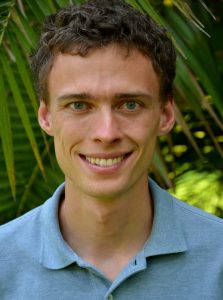 John Howe, 
MD
"Radical Resolution" describes both the moral vision to recognize our brokenness and the resolve to live with integrity. The Faith of Christ and the Rest (as in Sabbath Rest) of Christ will be explored as the healing instruments of God to wholeness and salvation."
John grew up as the youngest of three brothers in the Howe home on the coast of Maine. He married the love of his life — Martina (Houmann) Howe — in May of 2012 shortly before beginning their respective educations in Medicine and Dentistry at Loma Linda University (Classes of 2016). They are now based in New Hampshire where John is a Medical Intern in the Internal Medicine Residency at Dartmouth Hitchcock Medical Center.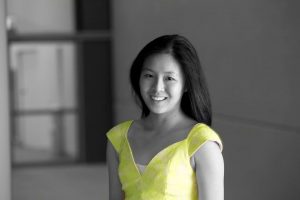 Berenice Cheng, 
DDS
Berenice Cheng is a dentist based in Melbourne, Australia actively involved in health and secular campus ministry. A second-generation Seventh-day Adventist, she continues to be an active leader in her local church and is passionate about challenging SDA youth to have a real and meaningful experience with God, whilst still maintaining a focus on winning souls.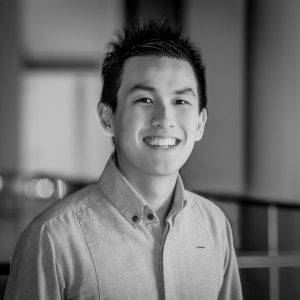 Daryl Cheng, 
MD
Daryl Cheng is a pediatric fellow at The Royal Children's Hospital Melbourne, with interests in public and preventative health in both urban and developing contexts. Raised as a Seventh-day Adventist, Daryl's passion lies in blending his healthcare background with evangelistic methods to reach the secular mind – especially students and young professionals.
Sebastien Braxton
Sebastien Braxton is a graduate student in communication, a Christian entrepreneur seeking to leverage new technologies and communications for the cause of God, and a radical preacher of our end-time message. He serves as CEO for The New Life Challenge. He is loving life with his wife Candis, and their three kids: Naphtali, Zenon, and Merari.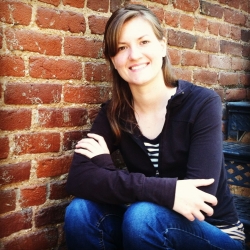 Desiree McSherry
Desiree serves as the executive assistant for AMEN and the Life and Health Network in Auburn, CA. With a degree in nutrition and a love for people, cultures and languages, she enjoys sharing God's love and health message with people far and near.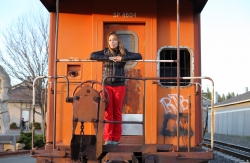 Diana Santos, 
MBA
Diana serves as the Marketing Director and Creative Producer for AMEN and the Life and Health Network. She is an integral part in planning AMEN free clinics all across the United States.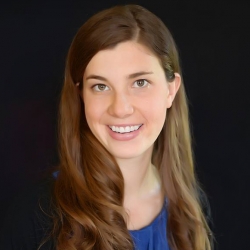 Elise Harboldt, 
RN, BSN
Elise serves as Creative Producer and Development Director of AMEN and Life and Health Network in Auburn, CA. Elise has a background in health ministry, marketing and journalism. Before joining AMEN, she co-authored Goodbye Diabetes with Dr. Wes Youngberg. Elise can be reached at elise@amensda.org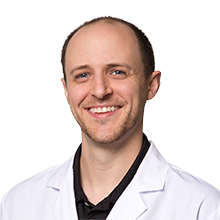 Mark Brown, 
DDS
Mark Brown completed his dental training at Loma Linda University in 2009. It was during dental school that he began attending AMEN conferences, which sparked his interest in medical missionary work. He currently practices dentistry in the Auburn, California area.
Dr. Brown is also very involved with his local church and enjoys playing piano, studying theology, giving Bible studies, and teaching Sabbath school. He and his wife Kristi have two children – Maddie and Jake.

Douglas Tilstra
Douglas Tilstra is a
professor at Southern
Adventist University, where,
for the past 15 years he
has trained future pastors
and teachers in leadership,
spiritual development, and
how to connect students
with God through nature
and scripture. He and his
wife, Lorraine, are the happy
parents of three adult children
(and 1 daughter-in-law) who
constantly deepen their
gratitude and appreciation for
what a family can be.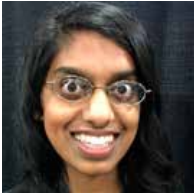 Sarah Nadarajan
Sarah Nadarajan is a
first year medical student
at Loma Linda University.
She enjoys traveling,
hiking, and reading.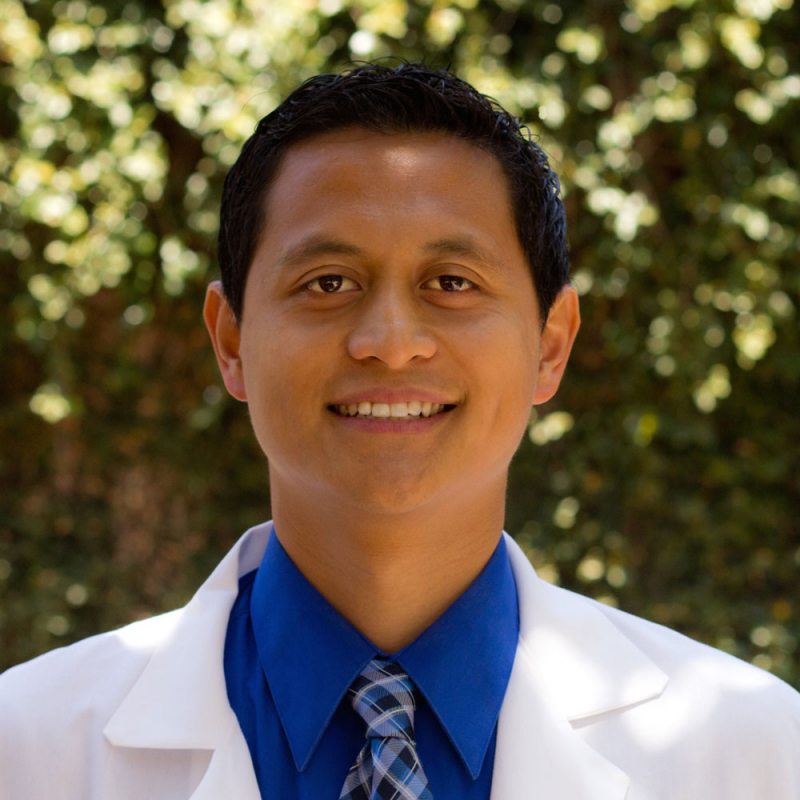 Andrew Roquiz, 
MD
Andrew Roquiz is a family medicine physician learning medical ministry through mentoring in Hayden, Idaho. He is a recent graduate of Loma Linda School of Medicine and Kaiser Permanente Woodland Hills Family Medicine Residency.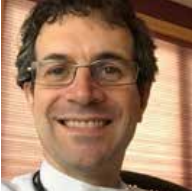 Brock Arms, 
DDS
Dr. Brock Arms is a graduate of the University of Michigan School of Dentistry, Dr. Arms has practiced dentistry for 22 years. Currently he has a dental practice in Cadillac, Michigan. He has a passion for giving back through mission dentistry both locally & abroad. He and his wife Heidi live in the country, have horses and many other animals. They have been married for 14 years and have three children: Brockton(12), Weston(10) and Gabriele(5).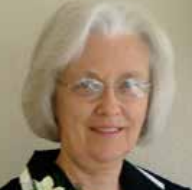 Lynda Nelson, 
Doctor
Dr. Lynda Nelson graduated
from Loma Linda University in
1973, along with her husband,
Harry. After completing
residencies, they spent 10
years working at Bella Vista
Hospital, Puerto Rico. Since
that time, her primary focus
has been health education
and she has been privileged
to teach around the world
on the effects of nutrition on
health. Health ministry is
also important to her in her
local Greeneville, TN home
where she has been a local
director for CHIP (Complete
Health Improvement Program)
for the last 10 years. Just as
important to her is her role
as mother to two children,
who are both now married.
This has given Lynda
the opportunity to enter
that very special realm of
'grandparenting'.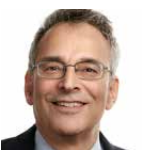 Clifford Goldstein
Clifford Goldstein is editor
of the Adult Bible Study Guide.
He's working on a book
tentatively titled Baptizing
the Devil: Evolution and the
Seduction of Christianity."
He interviewed Dr. Larry Cohen
to obtain information for
this article.
Abel Loredo, 
DDS
Joe Kim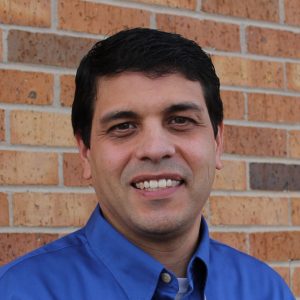 Eddie Ramirez, 
MD
Dr. Eddie Ramirez (@EddieRDMD) has a passion for researching and sharing the Adventist health message. He has published over 130 studies and lectured in 85 countries. He is a co-author of the 3rd edition of the textbook of Lifestyle Medicine of the American College of Lifestyle Medicine and of the book 'Rethink Food'.
Dr. Ramirez is married to Susan, a massage therapist, and they have three daughters, Talitha, Rebekah and Elizabeth with whom they enjoy traveling and spending time together.
Vincent Chee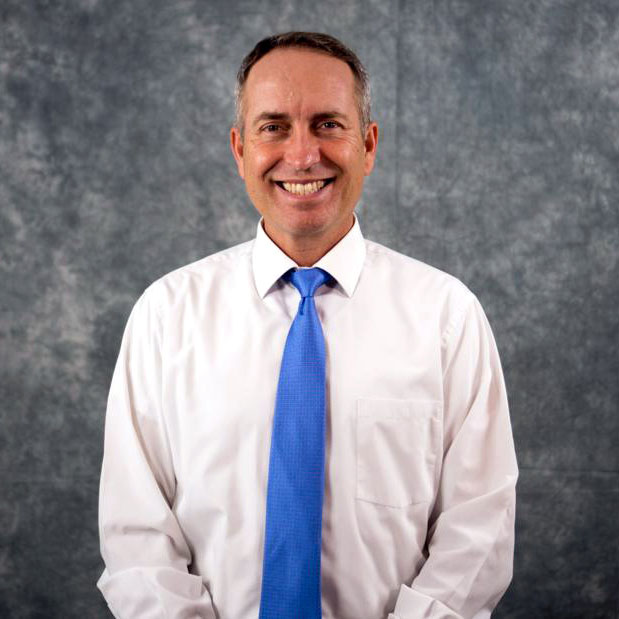 Michael Robinson, 
MD
Michael Robinson, MD, is a family practice physician serving as medical director of the Guam Seventh-day Adventist Clinic. He and his family have lived on Guam since 1998.
Neeta Hillman
Katia Reinert
Albert Kim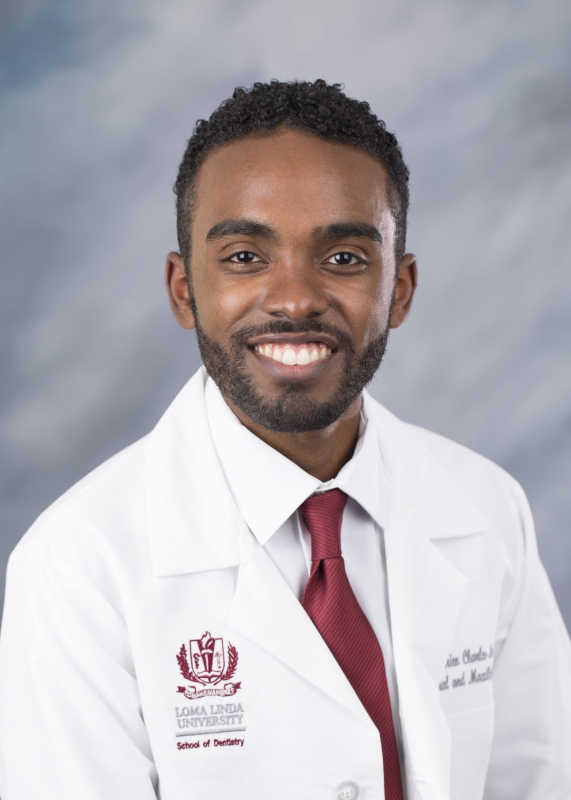 Adrien Charles-Marcel, 
DDS, MD
Adrien Charles-Marcel is an oral and maxillofacial surgery resident at Loma Linda University, where he received his dental degree in 2018 and his medical degree in 2022. He also completed an internship in oral and maxillofacial surgery at the University of Maryland, Baltimore in 2019. He stands in awe of God's amazing leading in his educational journey and finds deep meaning in relieving pain, restoring faces, and showing the love of Jesus to patients in their times of distress. He is the grateful son of missionary parents and is happily married to his wife Janessa, a pediatrician. Together they look forward to continuing a life of service and joy where God leads
Wayne Kablanow
Eunice Park
Eunice Park is a third year medical student at Loma Linda Medical School. She currently lives in Temecula, CA with her husband, David. Together they enjoy serving God through giving personal Bible studies.
Patrick Kelley, 
DDS
Dr. Patrick Kelley is a 1985 graduate of Loma Linda University School of Dentistry. Since graduation, he has practiced as a general dentist almost solely in the rural mountains of North Carolina, bringing his compassionate spirit and his dental expertise to the wonderful people of the Appalachians. Over the years, his patients have come to trust him for spiritual guidance and support as he listens and prays for their concerns.
He and his wife, Mig, have three married children and reside in Andrews, NC.
David Bowers
Dr. David Bowers, a graduate of Loma Linda School of Medicine, is board certified in Physical Medicine and Rehabilitation. He currently serves as Medical Director of Siskin Hospital in Chattanooga, TN. In addition to numerous medical abstracts, presentations and publications, Dr. Bowers has worked with an exchange program with the Institute of Spinal Cord Rehabilitation in Moscow, Russia.
Jonathan Harper
Jonathan Harper is a fourth year medical student at Loma Linda University, pursuing a residency in Internal Medicine. He is passionate about whole person care and seeks to serve God as a medical missionary here and abroad.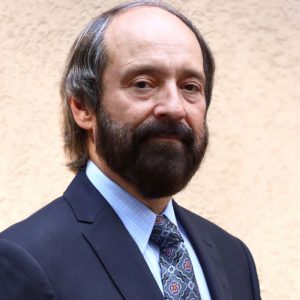 Daniel Busch, 
DDS
Dr. Daniel Busch is a graduate of the University of Maryland School of Dentistry with 34 years of private practice experience located in Marietta Ga. He is currently a lay pastor of Advent Hope SDA church in Atlanta Ga. while living in Ellijay Ga. since 2012. He has 2 children and 5 grandchildren.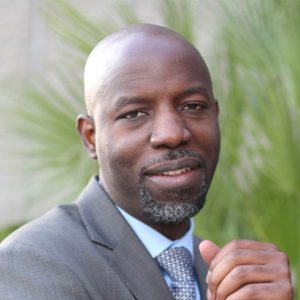 Ricardo Whyte, 
MD
Dr. Ricardo J. Whyte was born in the Republic of Panama. He grew up in New York and attended Atlantic Union College. He is a graduate of Connecticut School of Medicine, then completed a Psychiatry Residency at Loma Linda University and an Addiction Psychiatry Fellowship at the University of California, Los Angeles.Currently Dr. Whyte serves as Medical Director of Psychiatric Services at the Community Hospital of San Bernardino and is an Assistant Professor at Loma Linda University School of Medicine. He is Double Board Certified in Adolescent and Adult Psychiatry as well as Addiction Psychiatry. Dr. Whyte is married to the lovely Florence Vincent. Together they have a beautiful daughter named Alexi Genevieve.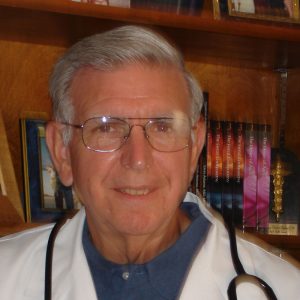 Elvin Adams, 
MD, MPH
Elvin Adams, MD, MPH, FACPM is a 78 year old and nearly retired specialist in Internal Medicine and Public Health. His most recent focus has been in the treatment of HIV/AIDS and Hepatitis C. Adams has authored several books, most recently, "The Principles and Practice of Health Evangelism" and "Jesus Was Thin, So You Can Be THIN Too. Adams is also the author of the Best Weigh Nutrition and Weight Management Program.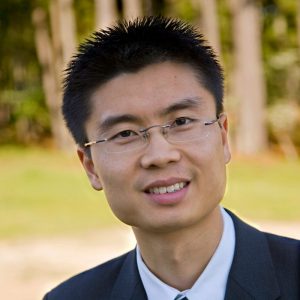 Alistair Huong
Alistair is the Executive Director of AudioVerse. An alumnus of Ouachita Hills Academy and College, he also has a graduate degree in business from Southern Adventist University. Alistair and his wife, Deborah, live in Collegedale, Tennessee with their daughter, Leilani. In their free time, they manage a personal finance blog called SavingTheCrumbs.com where they share Christian financial principles along with practical tips from their own experience on living a meaningfully frugal and financially free life.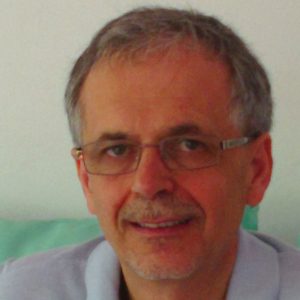 Miroslav Stanic, 
DDS
Dr. Stanic was born in Bosnia part of former Yugoslavia. He graduated from Loma Linda School of Dentistry in 1989. Dr. Stanic began private practice in 1993, building his practice from the ground up. Prior to that he worked in a very unique ministry. He was a missionary in Trinidad and Tobago in a center run by the Catholic church. He and his wife, Katarina, serve the local church in various leadership capacities.
Chad Kreuzer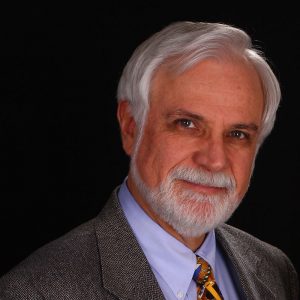 Ken Matthews, 
MD
Kenneth Mathews Jr. MD is a physician since graduation from Loma Linda University in 1975. He has resided in Greeneville TN, since 1980. He has worked in Public Health, taught Preventive Medicine at East Tennessee State University, and is current a Corrections Physician. He is the author of a two-volume commentary on Revelation entitled Revelation Reveals Jesus, which has been in print for five years.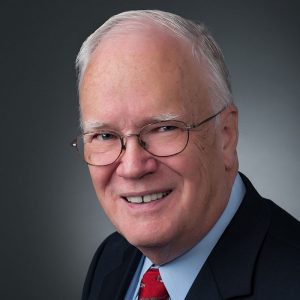 David Small, 
MD
Dr. David Small grew up in Loma Linda, CA with the blessing of a solid, conservative SDA home. Following medical school and residency in 1965, He served five years as Medical Director of the Montemorelos, Mexico, Adventist hospital. In 1970, he and his wife Nancy, moved to Kettering, OH where he has served for 47 years as faculty at Kettering Medical Center. Dr. Small recently retired from teaching, practice, and administrative work but ministry is still a part of his daily life. He and Nancy are blessed with 3 children and 5 grandchildren.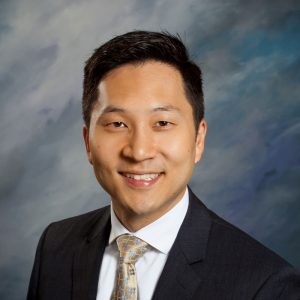 Jukes Namm, 
MD
Jukes P. Namm is a husband and father of three who hails from Michigan where he was involved in CAMPUS at the University of Michigan. He obtained his medical training at Loma Linda University. He was a NIH T32 research fellow in tumor immunology at the University of Michigan and completed surgical oncology and clinical ethics fellowships at the University of Chicago. He is currently a surgical oncologist and clinical ethicist at LLUH.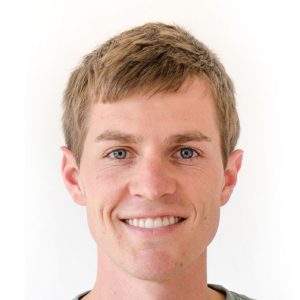 Stephen Wright, 
DDS
As a "kid dentist" in respects to both my profession and my age, I have much to learn. After graduating dental school in 2013, my family and I moved to Peru where I served as a dental missionary for 2 years. I then worked as an associate for a pediatric dentist for 2 years and now I am currently a pediatric dental resident in Ft. Lauderdale. Since my profession will take up such a large portion of my time, here on this earth, it's important to me that I use it effectively for God's glory.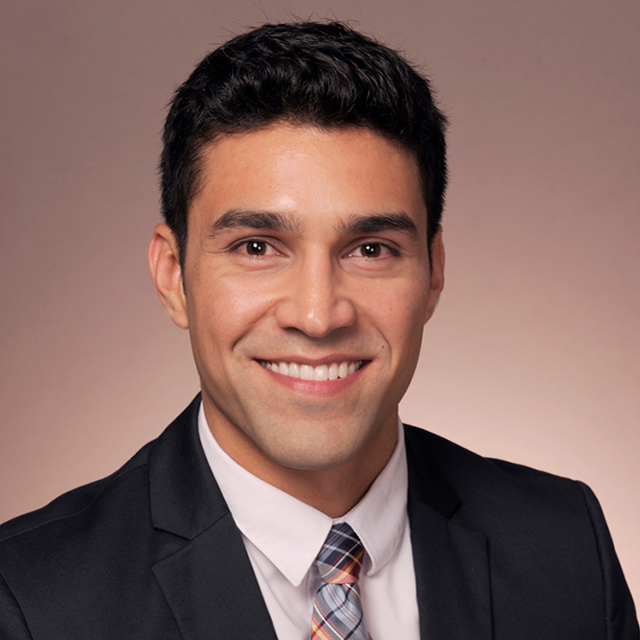 James Tarin, 
MD
Dr. James Tarin is a graduate of the University of Texas Southwestern Medical School in Dallas, Texas. He is board certified in Family Medicine, He believes the Adventist health message is the "present truth" that gives freshness to the gospel and has the power to bring healing and salvation to a hurting and diseased world. He is married to his childhood sweetheart, JoGina. Together they have 2 daughters.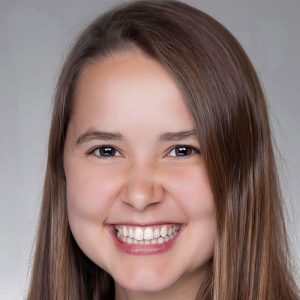 Debbie Beihl
Debbie Beihl is a 3rd year OBGYN resident in Reading, PA. Originally a nurse, she fell in love with evangelism while teaching a Biblically based MCAT course at Weimar College. Her fondest memories at Loma Linda include having united prayer with the School of Medicine class chaplains, organizing vespers featuring AMEN physicians, and working with AMEN members which greatly influenced her current practice. She chose OBGYN because of her passion to optimize prenatal influences as well as provide spiritual and emotional support at critical points in women's lives. Debbie enjoys playing the piano, cooking, kayaking, and spending time with family and friends.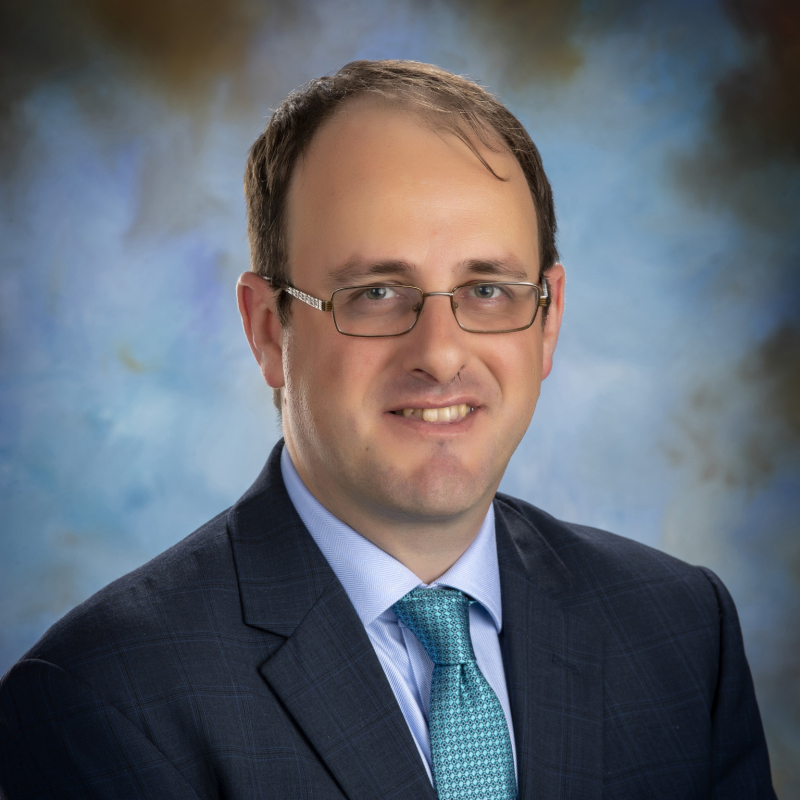 Norman McNulty, 
MD
Norman McNulty, M.D., is a board-certified neurologist practicing in Lawrenceburg, Tennessee. Prior to starting his neurology practice, he served for two years as a missionary at the Adventist hospital in Trinidad. He is a Loma Linda School of Medicine graduate and also completed neurology residency and clinical neurophysiology training at Loma Linda.
Dr. McNulty enjoys studying the Adventist prophetic message and travels around the world speaking in his free time. He is the author of the recently published book 'Daniel: Practical Living in the Judgment Hour'. He is married to Joelle, and they have four young daughters, Saralyn, Anneke, Madeline, and Ruby.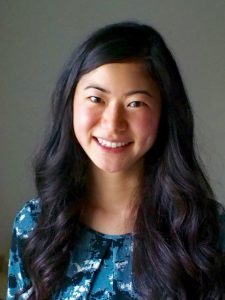 Shannon Calaguas, 
MD
Shannon Calaguas, MD, is in her fourth year of residency at Loma Linda University Department of Otolaryngology—Head and Neck Surgery.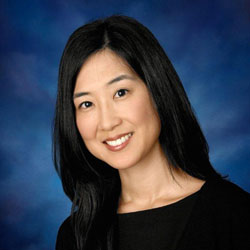 Joyce Choe, 
MD MPH
Joyce Choe is a board certified ophthalmologist who practices in the Pacific Northwest. Prior to moving to Vancouver, WA, she worked in Southern California as a glaucoma specialist for 8 years. Here she had opportunity to develop long term relationships with patients and educated as many as were interested about the importance of nutrition and lifestyle for chronic disease. She tried to learn how to listen to her patients and to find the keys to their hearts, to help motivate them to make good decisions, with the hope that with improved health, they would be better able to hear God's voice in other areas of their lives. By God's grace, she saw patients make amazing transformations, with even brief encounters.
Since moving to the northwest, she is still actively educating by holding lectures, classes on nutrition and natural remedies, and helping with lifestyle programs at churches and lifestyle centers. She loves studying the Bible with others and considers it her greatest privilege. She is especially challenged by the simplicity of the gospel message, of how Christ worked when on this earth, and how it should apply to her life as a Christian physician who wishes to follow in His footsteps.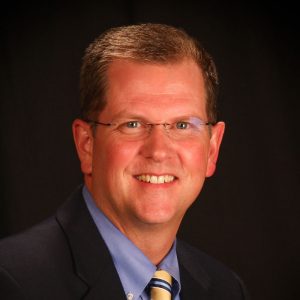 Brad Emde, 
OD
Dr. Emde is a 1992 biology graduate of Southern College of Seventh-day Adventists (now Southern Adventist University). He received his Doctor of Optometry degree from the University of Alabama at Birmingham Medical Center School of Optometry in 1997. He currently lives in the countryside of beautiful East Tennessee. He owns East View Eye Care, P.C., a private group practice in Greeneville, and has been in practice there for 22 years. His wife of over 25 years, Angela, is a high school teacher at Greeneville Adventist Academy where their three daughters attend. Dr. Emde has a passion for medical mission work and has traveled to Costa Rica, Peru, Mongolia, Moldova, and Kenya providing free eye care and glasses to those in need.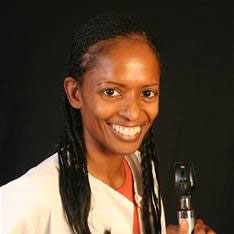 Gayle Daniels, 
OD
Born into a military family, Dr. Daniels' passion for service was nurtured at an early age. She attended Oakwood College and then Pennsylvania College of Optometry in Philadelphia. Upon graduation, she was commissioned as a Captain in the Air Force and stationed at Bolling Air Force Base in Washington, DC. It was a mission trip to Mexico that ignited the flame for mission work. This flame still drives her today. She has an intense passion for service and ministry. Dr. Daniels owns a practice in Fort Worth, TX and learned Spanish to better serve her patients. Daniels created a program called "Better Vision Better Hope" which provides humanitarian services to those in need locally and internationally. She also partners with United Hands, Inc providing care in St Kitts, St.Vincent, South Africa, Jamaica, Haiti, Guatemala and Honduras. Locally, the program partners with several homeless shelters, churches, and numerous other charitable organizations in her effort to fulfill her mission of service.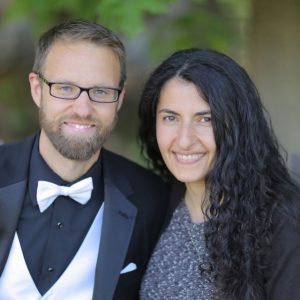 Chad & Fadia Kreuser
Chad and Fadia have a video ministry called Anchor Point Films, in which they produce the documentary series entitled, "Scripture Mysteries Documentary Series." They also share seminars on health, the gut-brain connection, overcoming habits, and Biblical subjects. They have taught in Europe, Africa, Asia and throughout North America, and travel full time.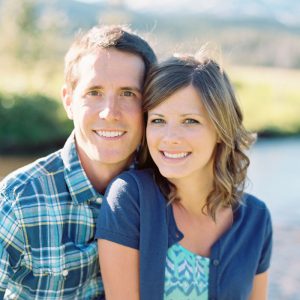 Stephen and Katie Waterbrook
Stephen is a general surgeon practicing in Grass Valley, California and Katie is a registered nurse who recently graduated with her masters in public health. Together they enjoy raising their daughter Savannah and partnering together in ministry through Stephen's office.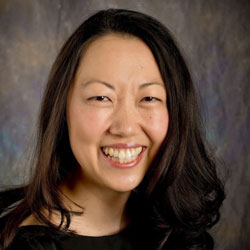 Elizabeth Chung, 
MD
Elizabeth Chung is a Board certified OB/GYN who works in a private group practice in Mansfield, Ohio. She completed her dual degree in medicine and law from Case Western Reserve University in Cleveland, Ohio and her OB/GYN Residency from Wright State University in Dayton, OH. She also earned a Master of Public Health from Johns Hopkins University in Baltimore, MD.
Growing up in the Seventh-day Adventist Church, Dr. Chung dreamed of serving as a physician sharing God's love in a tangible and practical way that transforms lives. She feels very blessed to be part of God's work in AMEN and very much looks forward to the Day when there will be no more death, mourning, crying, and pain.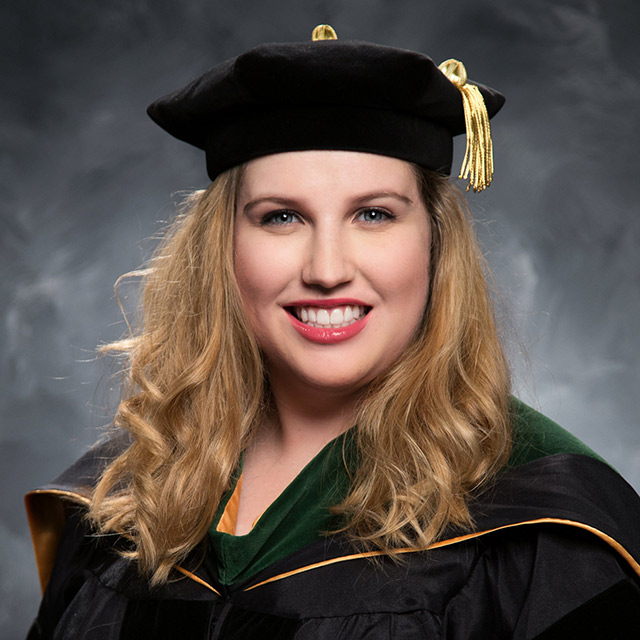 Talisa Jackson
Talisa Jackson is a 4th year medical student at Loma Linda University. She is looking forward to starting her residency in internal medicine also at Loma Linda University. She enjoys playing classical music, cooking healthy food, and outdoor activities including hiking, downhill skiing, and enjoying the beach. She is passionate about medical ministry, especially praying with her patients, and is looking forward to following in the footsteps of Jesus as a Christian physician.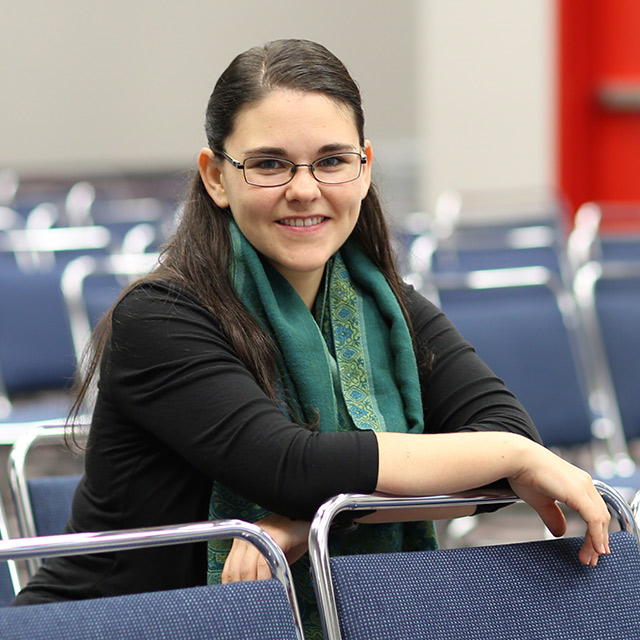 Danielle Harrison
Danielle Harrison
Introduced to sexual sin at a young age, Danielle Harrison's struggle with same-sex attraction grew deep rooted and served as a conduit into other sin as she matured. Now she knows what the world has to offer and the terribly bitter crop it yields. Since she surrendered to Jesus, He has been using her story to share the message of Philippians 1:6. She is now an international speaker and an Associate Director for 'Coming Out' Ministries, uniting four testimonies of freedom from sexual sin and same-sex relationships. She and her colleagues bear messages of hope and restoration, not just for the homosexual, but for all sinners in need of a Savior. Most of all Danielle longs to encourage every soul that God truly can change ANY heart that will yield to Him.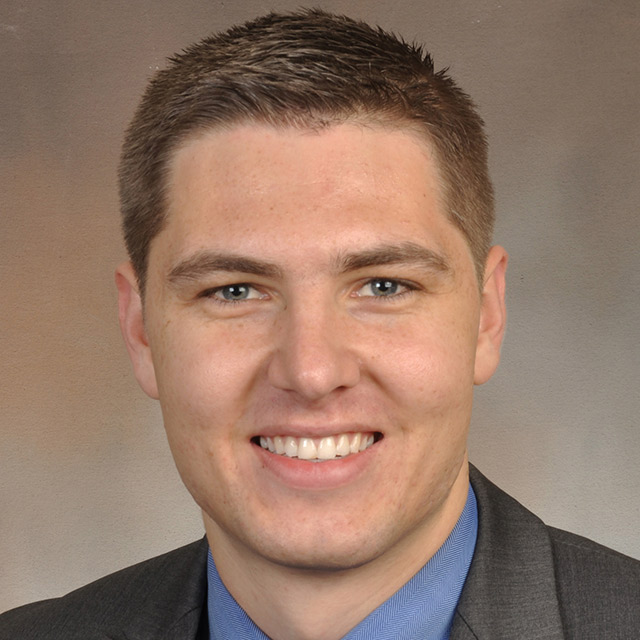 Robert Miskimen
Robert Miskimen is a resident in Oral & Maxillofacial Surgery at the University of Buffalo, NY. He first felt called to the dental field on a medical mission trip to the Brazilian Amazon in 2006. He completed his studies at the Indiana University School of Dentistry in 2014. Also a concert pianist, Robert continues to direct these two passions for music and medical missions to the glory and ministry of God. More information about Robert's ministry may be found at www.lovestriumph.com.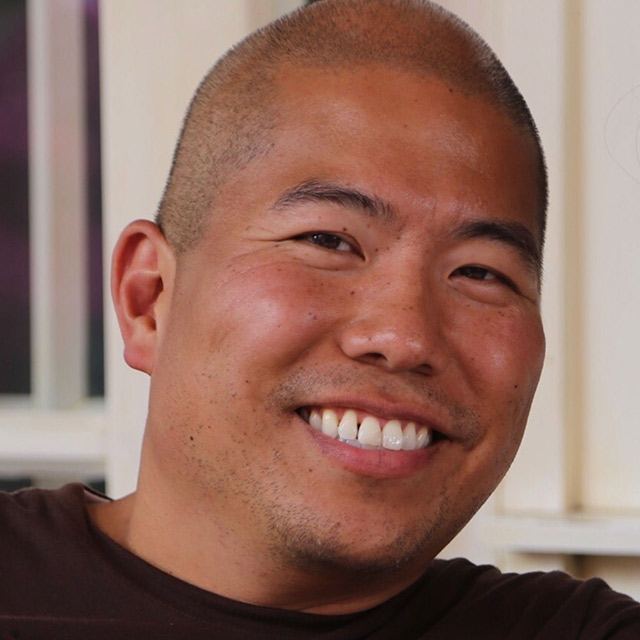 Ben Lee
Dr. Ben Lee graduated from the University of Michigan School of Dentistry in 2000.
He currently works as a dentist for the California Correctional Healthcare Services / CA State Prison System.
He resides in Valencia, California with his amazing wife Karen, and their awesome daughters Lauren and Megan.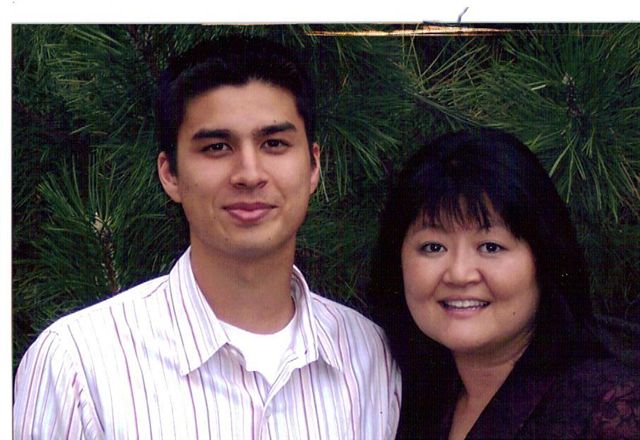 Leasa Hodges
Leasa Hodges, RN, currently serves as
Vice President of Eden Valley Institute of Wellness. She is passionate about sharing Christ and mentoring young people. In addition to her role at Eden Valley, Leasa also serves as the leader for ASI's Youth for Jesus program, an annual residential evangelism experience for youth aged 15 – 25.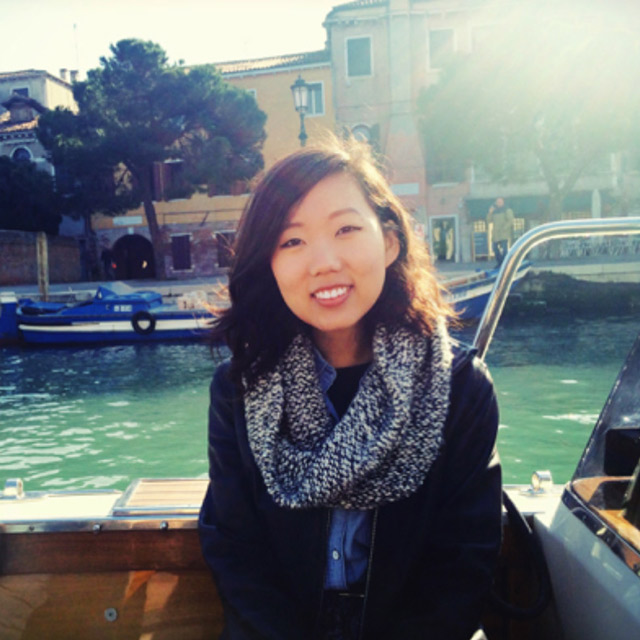 Victoria Chung
Victoria Chung, medical student is a second year medical student at Loma Linda University. She hails from the beautiful state of New York and loves reading, traveling, and stepping on crunchy autumn leaves. She is thankful to have an amazing family and to be a daughter of God.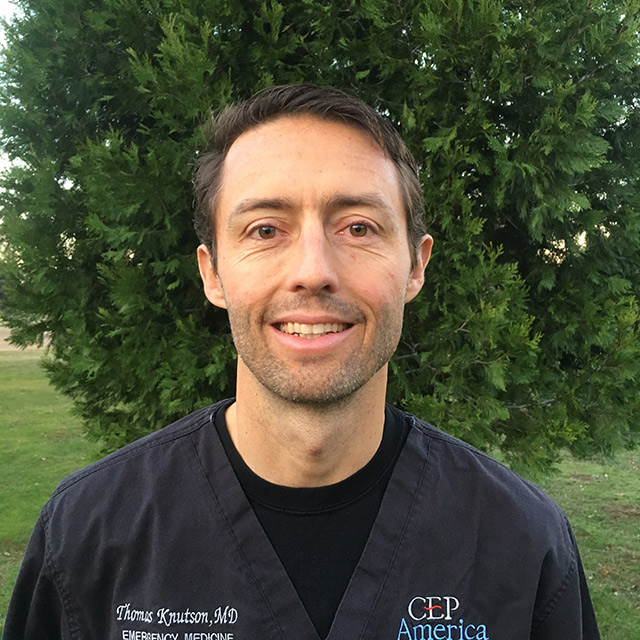 TJ Knutson, 
MD
Dr. TJ Knutson is a graduate of Loma Linda University School of Medicine. He currently lives in Northern California and works as an ER physician in Redding. When not working, he enjoys gardening, cooking it up in the kitchen, jumping in ice-cold water, and many other outdoor activities with his wife of 12 years and their 4 children.
In addition to medical evangelism, his passion is to make plant based food that is 100% healthy & 110% delicious. He frequently tests out recipes on co-workers & friends. Feel free to contact him at erdrtj@gmail.com if you would like to brainstorm.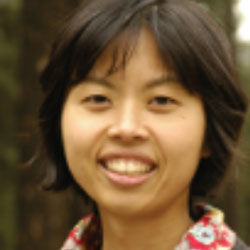 Trudie Li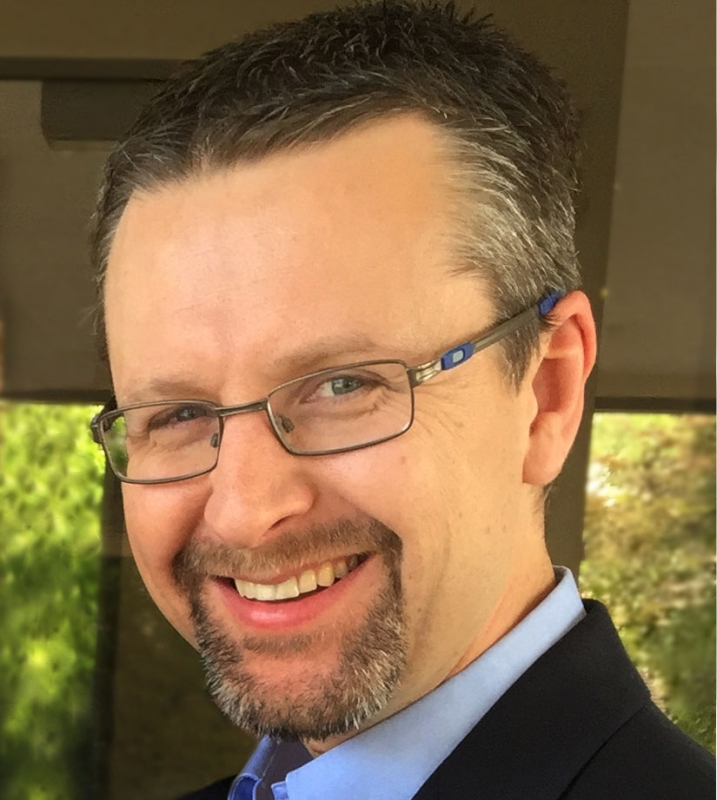 Greg Steinke, 
MD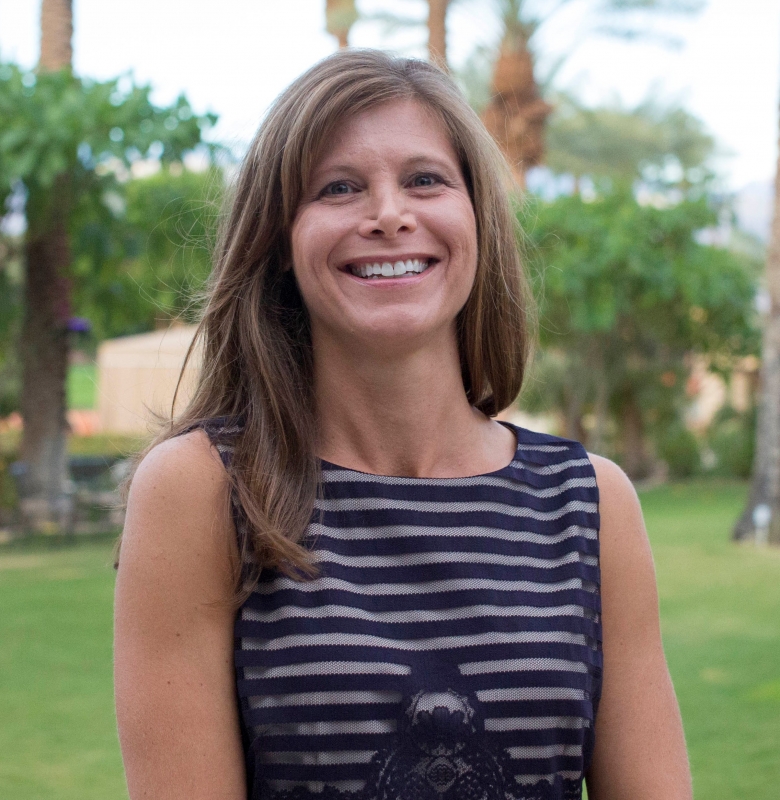 Rebecca Barnhurst, 
RD
Rebecca is a registered dietitian by education and values nutrition & healthy living. However, her true passion is ministry. She has worked for AMEN since its inception in 2005 when she helped get AMEN established. Now she serves as AMEN's Conference & Membership Director and is assistant editor of The Medical Evangelist.
Rebecca enjoys working behind the scenes to equip those in 'front-line' ministry with tools to share Christ on a daily basis. She is committed to helping young professionals become passionate about making ministry a part of their careers right from the beginning.
Rebecca is married to Dr. Loren Barnhurst, professor of Chemistry at Southern Adventist University, and momma to their 9-year old daughter Claire. Rebecca loves adventure, especially anything in, or on, the water.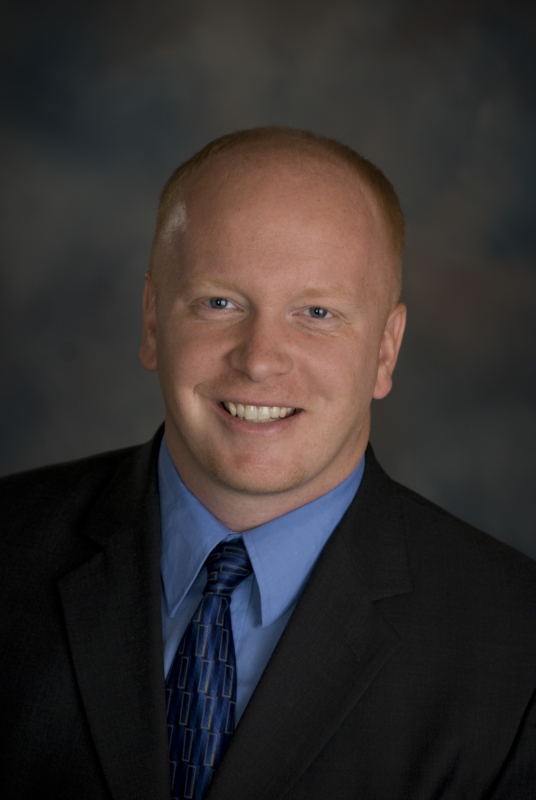 Wes Peppers
Wes Peppers currently serves as the Associate Ministerial Director and Evangelism Coordinator for Michigan Conference. Previously he has served as a pastor, evangelist, and Bible teacher. He became a Seventh-day Adventist Christian at the age of 22 after being an atheist/agnostic for several years. As a two 'type' cancer survivor while in his 20's, he has a powerful testimony of God's goodness and a renewed passion for His message. His greatest desire is to lead people into a deeper, intimate relationship with Jesus Christ. Inspiring them to become faithful disciples who share Him with others. His highest ministry and calling is being a husband to his wife Marion and father to their children, Levi and Liana.
Ken Pierson, 
DDS
David Lee, 
MD
Melinda Skau, 
MD
Dr. Melinda Skau is a Family and Lifestyle Medicine physician in Oroville, California. She is the Medical Director of Feather River Tribal Health, a beautiful facility with a Wellness Center.
Dr. Skau grew up in a single-parent Seventh-day Adventist Christian home. She presented her testimony at ASI, "Painful Past, Eternal Opportunities" which can be found on AudioVerse.org.
Dr. Skau ministers with a non-denominational organization, 'Hearts Being Healed', which presents one-day seminars for women seeking God's healing in their lives. Melinda co-leads a women's Bible study called "Treasures Out of Trauma".
Dr. Skau is married to Dr. Randy Skau (a surgeon). Together they served as teaching physicians in Nigeria from 1994-2004. Their son and daughter enjoy joining them on family mission projects.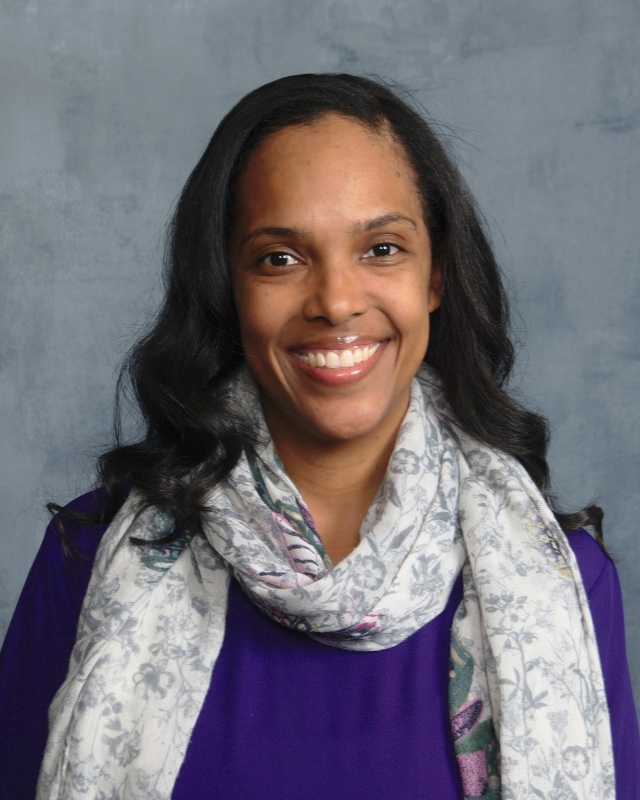 Kianna Simmons, 
DMD
Dr. Kianna Simmons graduated from the University of Pennsylvania's School of Dental Medicine in 2007. During her time there she developed a keen interest in the connection of oral health and general medicine and continued her studies at the University of Pennsylvania's oral medicine residency program. After completing a year of clinical training she returned to Bermuda where she entered private practice.
Dr. Kianna has been involved in numerous community initiatives and is actively involved in a number of local community and professional organizations.
In 2012, Dr. Kianna married Mr. Devaun "Sammy" DeGraff, and in 2015 were blessed with their son Kenan. Dr. Kianna enjoys spending time with her family, and in the fall of 2015 they traveled to their first AMEN conference in Hilton Head, South Carolina. It was there that Dr. Kianna was inspired and recommitted herself and her practice to God and began seeing her profession as a ministry, and not just a practice. Since that time she has incorporated praying with patients, more thorough comprehensive medical exams and assessments, and advises patients holistically on care for not only their teeth, but their health overall. By providing spiritual insight and guidance and support to patients on their journeys for change she enjoys serving her patients as well as the community. Her goal is to not only physically cure oral disease, but ultimately inspire and reflect Christ to every patient and introduce them to Him, one consult at a time.
Tasha Schellenberg, 
OD
Periza DeLeon, 
DDS
Angie David, 
DrPH, MHS, RDN
Laren Tan, 
MD
Todd Lang, 
OD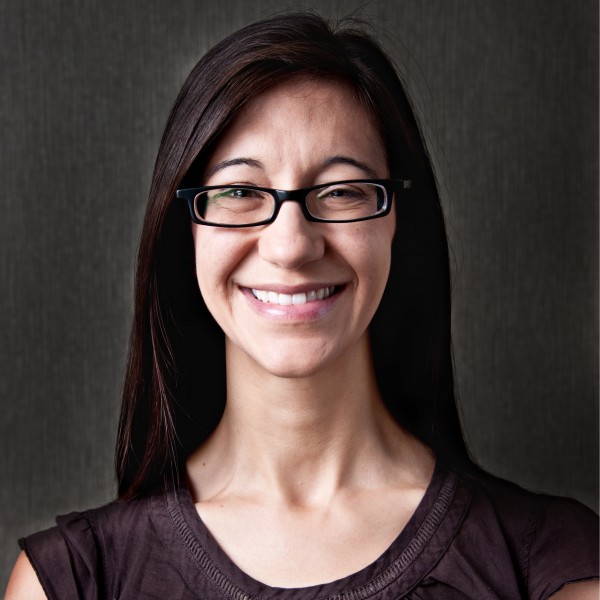 Dafne Moretta, 
MD
Tash Ching, 
MD
John Bradshaw
David Woosuk Lee, 
MD
Dr. Lee graduated from Andrews University, with a B.A. in Religion and a B.S. in Biology. He received his M.D. at the University of North Carolina School of Medicine in Chapel Hill and completed an internal medicine residency at Huntington Memorial Hospital in Pasadena, CA. Since 2008, Dr. Lee has worked with Texas Health Resources in the Dallas-Fort Worth area and is currently the medical director for the Arlington Internal Medicine Group. He also now serves as the health ministry director for the Korean American SDA Association (KASDA), North American Division. It is his passion to share health seminars combining modern medical research with the inspired writings of Ellen G. White.
Chris Anderson
Carissa McSherry
Born and raised in Northern California, Carissa McSherry has spent the past 5+ years traveling as an evangelism speaker and teacher for Amazing Facts. She is currently enrolled as a chaplaincy student at Loma Linda University. Carissa is deeply passionate about ministry, particularly overseas, and will (almost) never turn down a great adventure!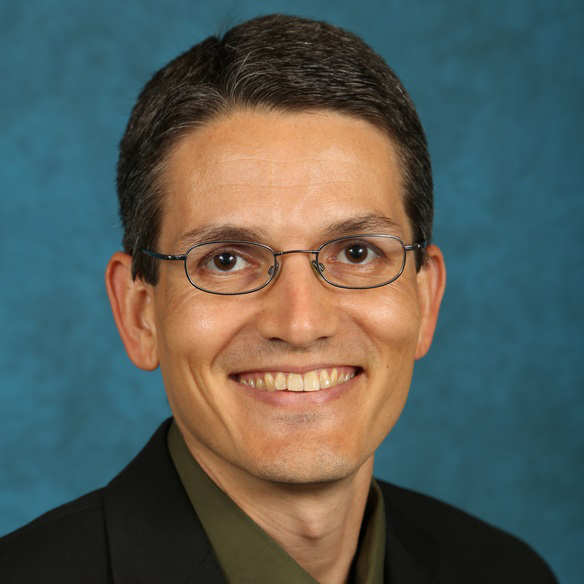 Mark Sandoval, 
MD
Dr. Mark Sandoval is board certified in emergency medicine and lifestyle medicine. Currently, he serves as the president of Uchee Pines Institute, medical director of the Uchee Pines Institute's lifestyle center, director of the Gulf States Conference health ministries department, and founder and chairman of H.E.A.L.T.H. by the Book. He has a passion for God and seeks to serve Him in everything that he does. He particularly enjoys sharing about the gospel and its impact upon healing, spiritually, emotionally, and physically. He also enjoys home life with his wife and seven children.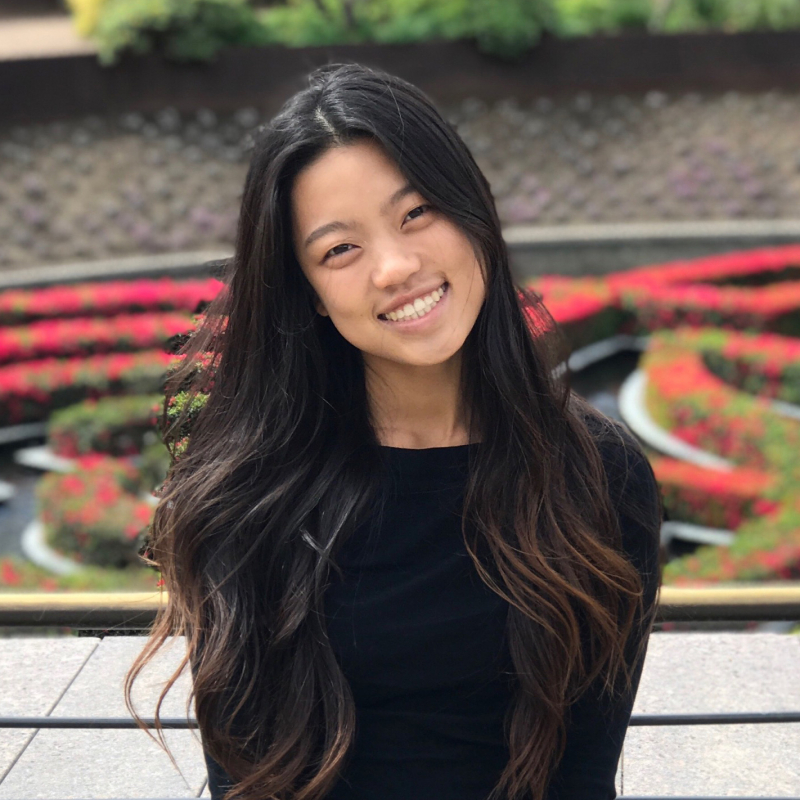 Suzie Lee, 
Dental Student
Suzie is a 4th year dental student at Loma Linda University School of Dentistry.
Suzie was first introduced to AMEN while in college when she heard about the AMEN free clinics. She was inspired to volunteer at a free clinic and, as a result of that and other experiences as a short-term missionary in various international countries, God placed a passion on her heart for sharing His love through medical evangelism. Her desire is to, not only provide medical/dental services to patients, but through personal interactions share the Christ she loves with those around her.
Suzie serves as president of the Adventist Medical Evangelism Student Association (AMESA) at Loma Linda University. In this role, she hopes to inspire and equip fellow students and colleagues to follow the Great Physician's example in medical evangelism.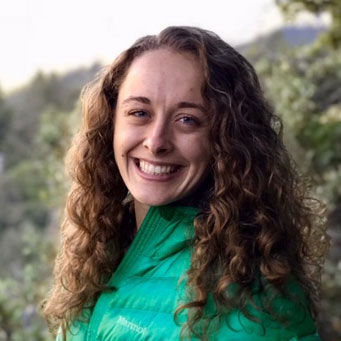 Katie Sloop
Katie Sloop is a third year medical student at LLUSM. She spent five weeks at Kanye Adventist Hospital in Botswana between her first and second year of medical school. Katie wants to do long-term medical mission work and is passionate about reaching out to those who have never heard the gospel. Most of all, she longs to serve God in her day-to-day activities and follow His plan for her life.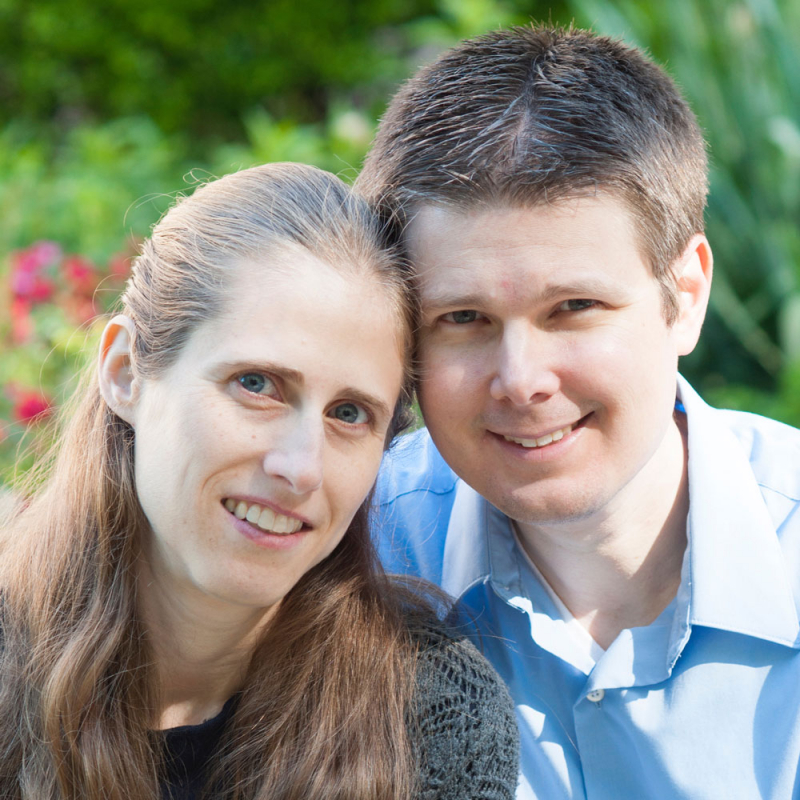 Drs. Eric and Rachel Nelson
Drs. Eric and Rachel Nelson met studying for the MCAT, got married at LLU after their first year of medical school, and pursued surgery and pediatric careers respectively. After completing residencies at UC Davis, they relocated to Chattanooga, Tennessee where Eric completed a colorectal surgery fellowship. Both Eric and Rachel are Assistant Professors with University of Tennessee and enjoy training residents and fellows. They are both active in health ministry at South Bay SDA church along with their children, Amy (8) and Michael (6).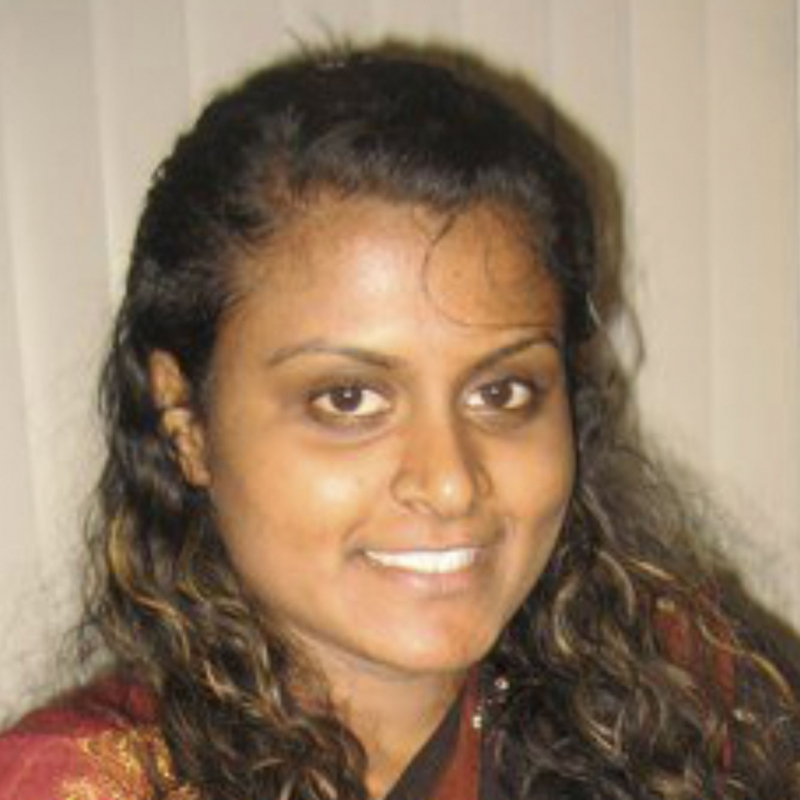 Jenifer Jesson
Jenifer Jesson is a fourth year dental student at Loma Linda University (LLU) and has a Master's in Public Health. She currently serves as the LLU Student Association Religious Vice President. She has a passion to grow in Christ and to help others. She enjoys spending time with family and friends, creating new recipes, setting and then reaching challenging goals, and exploring the great outdoors. In December, she completed her first half-Ironman triathlon; she has also finished two marathons during dental school. After graduation, she hopes to make a difference in her community through being involved in the local church, in her dental practice serving her patients, and doing outreach/mission trips.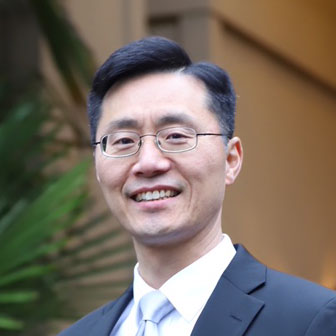 Paul Chung, 
MD
Dr. Paul Chung is a cataract surgeon and glaucoma specialist at Pacific Cataract and Laser Institute in Chehalis, Washington. Even though his work involves giving sight to the blind, his greatest desire is to give people insight into God's love for us. He and his wife, Iris, have five children that are growing up very fast. Two are at Southern Adventist University and three are at home.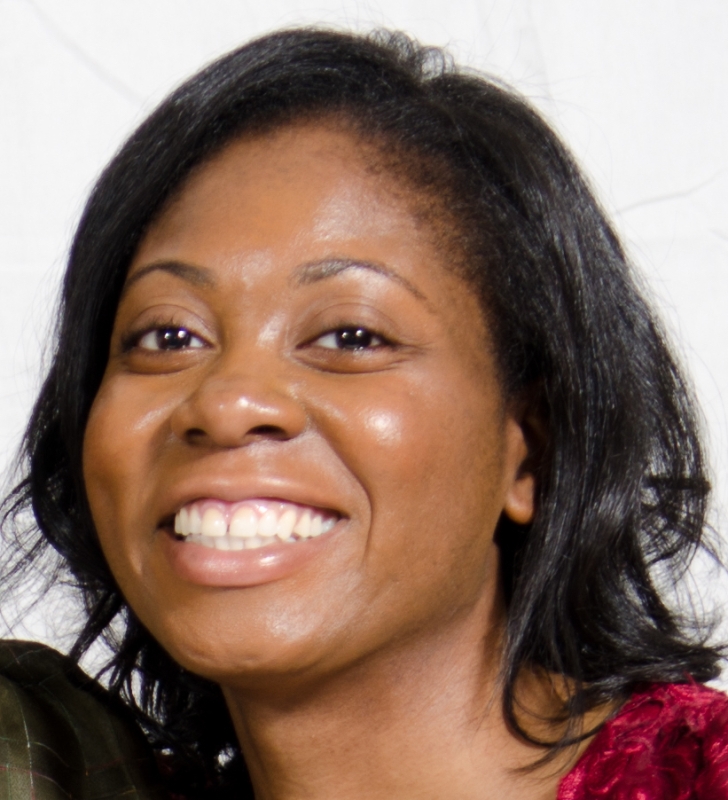 Amarachi Nwankpah, 
MD
Dr. Amarachi Nwankpah is a family physician with a passion for health ministry. She began her journey at an early age when God called her to understand and implement health reform in her own life. Since then she has been dedicated to the teaching of God's laws of health and demonstrating their practical applications to the community. After receiving her bachelors degree from Andrews University Dr. Nwankpah studied Spanish at River Plate Adventist University in Argentina. She then attended medical school at the University of Maryland School of Medicine and upon completion of this program stayed at the University of Maryland for residency in the Family and Community Medicine program. She now works as an active member of her church and community in health education. Her goal in life is to represent the true meaning of being a Christian physician- a faithful servant in the work of Christ for the soul and body showing the world that "Christ Himself is the healer. The physician seeks to preserve life; Christ alone imparts life."
Peter Blackburn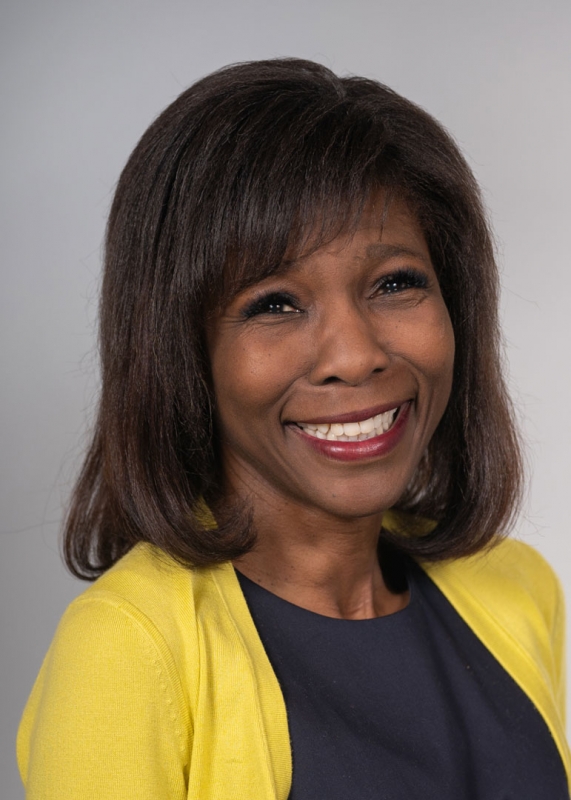 Andi Hunsaker, 
MD
Andi Hunsaker is a physician practicing medicine in Boston. She is married to her physician husband and together lead a Sabbath School class in their local church. Her passion is seeing souls won for Jesus. Andi serves as the General VP for ASI.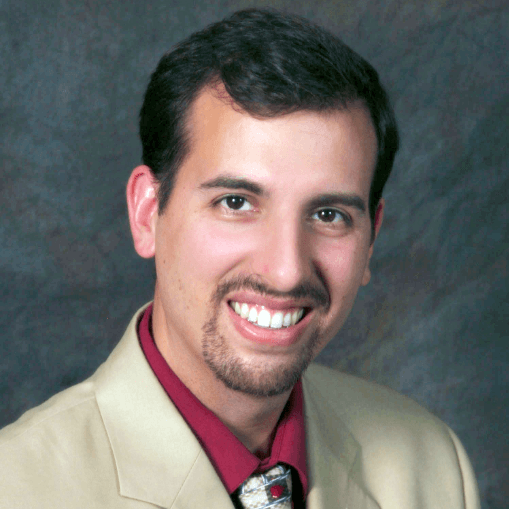 Roger Seheult, 
MD
Dr. Seheult is currently an Associate Clinical Professor of Medicine at the University of California, Riverside School of Medicine and an Assistant Clinical Professor of Medicine at the School of Medicine and Allied Health at Loma Linda University. The recipient of numerous teaching awards, Dr. Seheult is a preceptor for physician assistants and medical students and was the Medical Director for the Physician Assistant Sciences Program at Loma Linda University, the Medical Director for a sleep lab, and the Medical Director for the Crafton Hills College Respiratory Care Program.
Roger's current practice is in Banning California where he is a pulmonologist and sleep physician at Beaver Medical Group. He was formerly the Director for Intensive Care Services at San Gorgonio Memorial Hospital. He lectures routinely across the country at conferences and for medical, PA, and RT societies.
Roger is certified in Internal Medicine, Pulmonary Diseases, Critical Care Medicine and Sleep Medicine through the American Board of Internal Medicine.
He is also the co-founder of MedCram an online medical educational company. His passion is "demystifying" medical concepts to students and studying the Bible.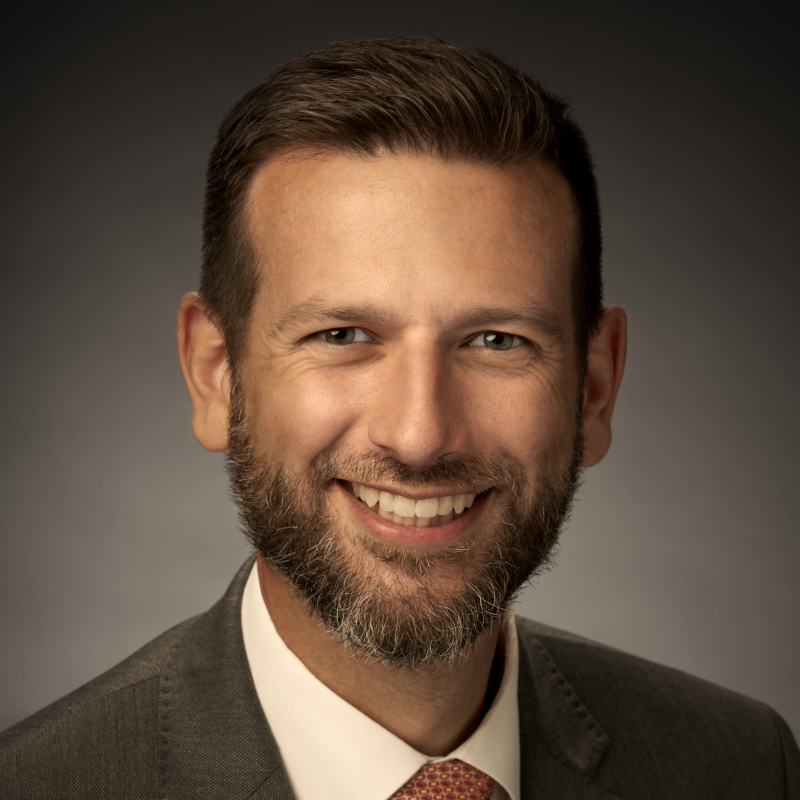 Kameron DeVasher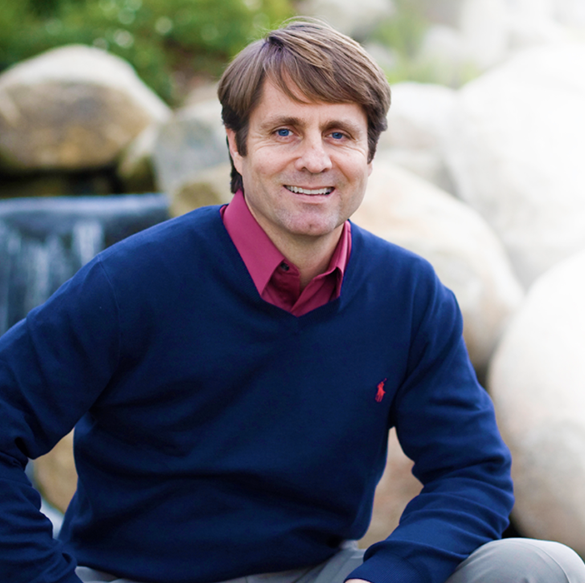 Wes Youngberg, 
DrPH, MPH, CNS, FACLM
Dr. Youngberg has over 25 years of clinical experience empowering clients to use integrative lifestyle therapies to prevent, reverse, or improve diabetes heart disease, depression, and many other health conditions.
He's the author of Goodbye Diabetes and Hello Healthy. Dr. Youngberg trained at Loma Linda University, earning a doctor of public health degree in clinical preventative care and a master of public health degree in clinical professor for the Loma Linda Universtity School of Medicine and Public Health. He is also a certified nutrition specialist and a founding director and fellow of the American College of Lyfestyle Medicine.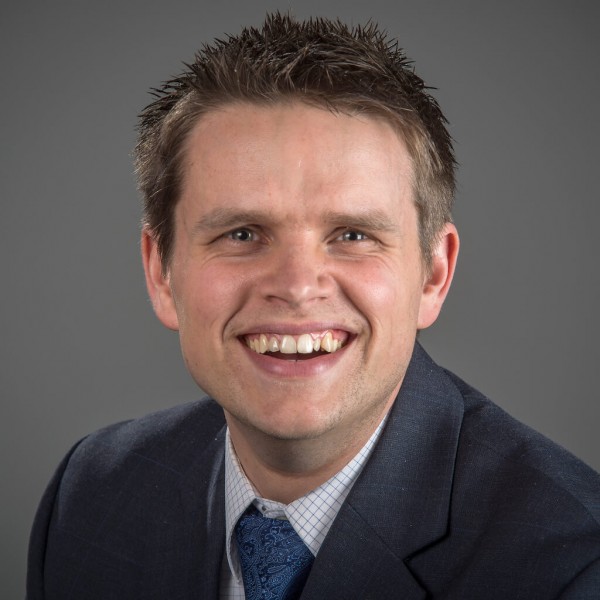 Joe Reeves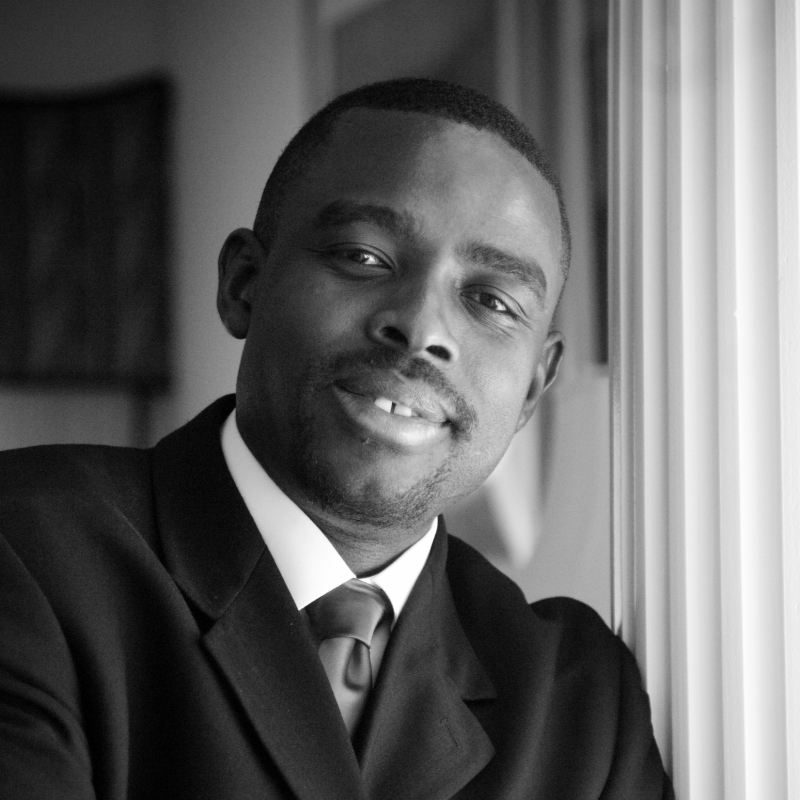 David Turay, 
MD
Dr. David Turay, MD is a Critical Care Surgery Specialist in Loma Linda, CA and has over 21 years of experience in the medical field. He graduated from Universidad De Montemorelos, Escuela De Medicina medical school in 1999. He is affiliated with Loma Linda University Medical Center.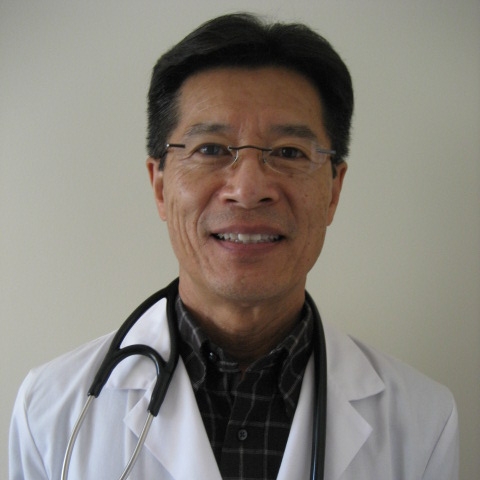 David Lowe, 
MD
Dr. Lowe has been practicing pediatrics for over 35 years. He is a facilitator for the Complete Health Improvement Project and has seen incredible results through his patients in that program. Founder of the WHOLE Conference in Camarillo, California, Dr. Lowe is passionate about educating people about the benefits of plant-based diets.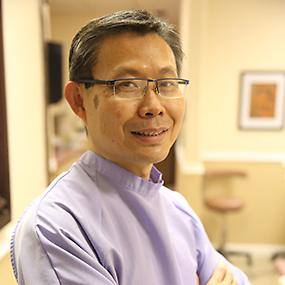 Arthur Wu, 
DDS
Glorgia Maghelli
Milan Moskala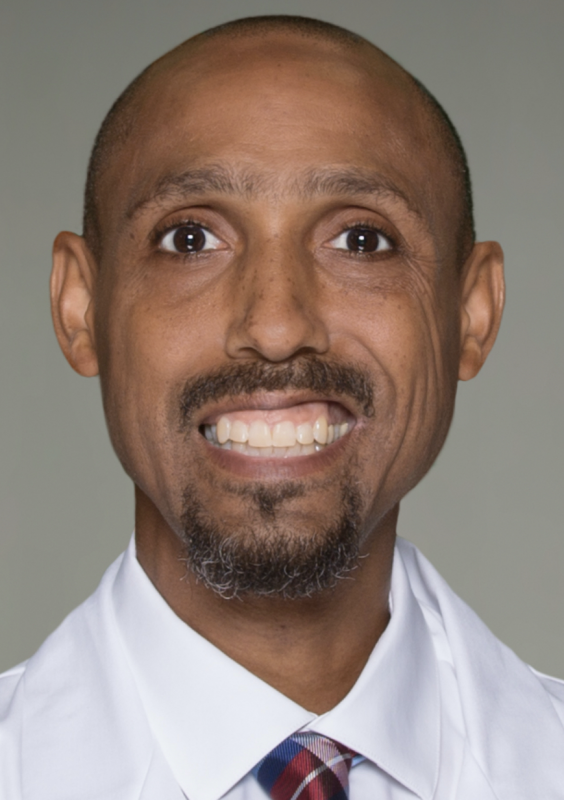 Eric Taylor, 
MD
Dr. Eric Taylor is a graduate of the Medical College of Wisconsin. He is board certified in Family Medicine and is currently practicing at Christus Trinity Clinic in Palestine, Texas. His passion for missions has led him to India, Kenya, Madagascar and Tonga as well as working for the underserved here in the United States.
Dr. Taylor believes in teaching health principles and modeling them in his daily life. This belief has impressed him to lead out in a CHIP program as well as conduct a Full Plate Diet program with his wife, LeShel. Since joining AMEN, he has made it a custom to pray with patients and share Christ in his practice. Eric and LeShel enjoy ministering together and pointing people to Jesus.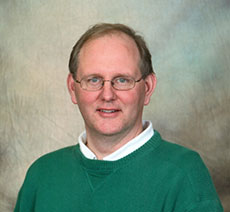 Donn LaTour, 
MD
Dr. Donn LaTour received his medical degree from Loma Linda University of Medicine and his PhD in Biochemistry/ Molecular Biology. He completed his dermatology residency, as well as a one-year advanced Mohs Skin Cancer Surgery Fellowship at the Loma Linda University Medical Center in California.
Dr. LaTour's Mohs Skin Cancer Surgery Fellowship provided him with in depth expertise in the management of skin cancer. Dr. LaTour returned to his home state of Michigan, to begin his practice in 1997. Since that time, he has expanded his practice with offices in Jackson, Kalamazoo, Battle Creek, Sturgis and Angola. Dr. Donn LaTour is certified by the American Board of Dermatology and is a member of the American College of Mohs Surgery.
Dr. LaTour has a passion for medical ministry and has been involved with AMEN since its inception. He and his wife, Dr. Esther LaTour, have 2 children.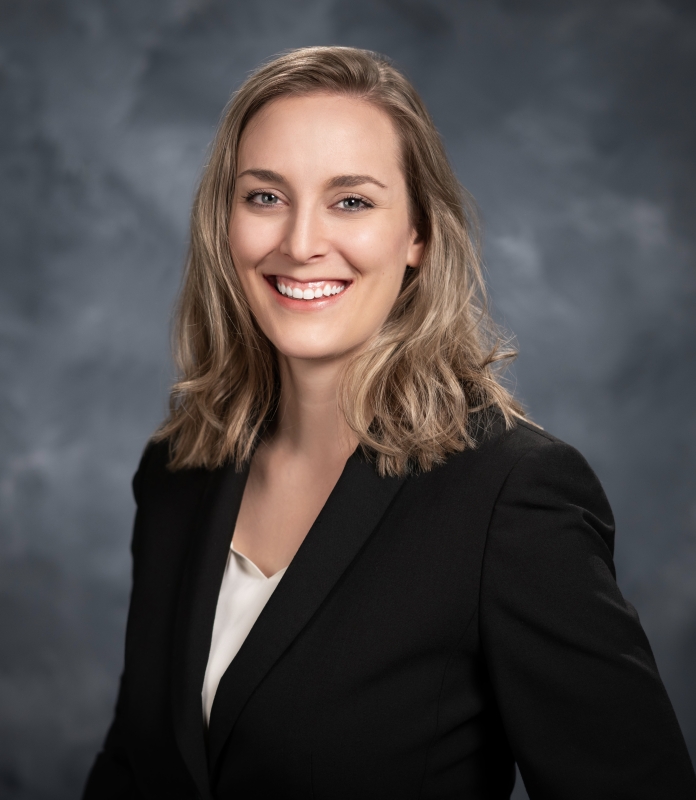 Josianne Bailey-Abesamis, 
MD
Josianne Bailey-Abesamis, MD, MBA, is a Loma Linda School of Medicine '19 and Internal Medicine Residency Program '22 graduate. She currently serves as one of the Internal Medicine Chief Residents at Loma Linda University Medical Center and is pursuing a future as a hospitalist and clinician. Her journey through medicine has had its mountains and valleys (as shared on the AMEN Sozo podcast), which she is now grateful for as it has given her the heart to better understand the trials and suffering of her patients. She is married to her best friend, Michael Abesamis, PTA, who shares her hope in Christ. Their prayer is that they will be gifted the opportunities to help make Heaven more full because of how God brings us together to share, encourage, and teach each other through our high and low moments in this life.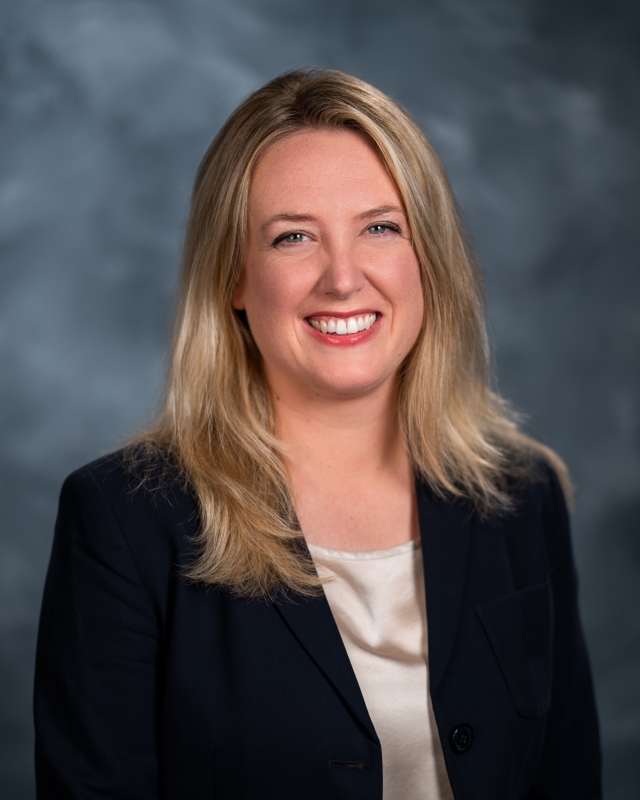 Giorgia Maghelli, 
Medical Student
Giorgia is a 4th year medical student at Loma Linda University School of Medicine, and is obtaining a dual degree with an MA in Religion and Society. She has a passion for serving the Lord, and serves as president of the Adventist Medical Evangelism Student Association (AMESA) at Loma Linda University. In this role, she hopes to inspire and equip fellow students and colleagues to follow the Great Physician's example in medical evangelism.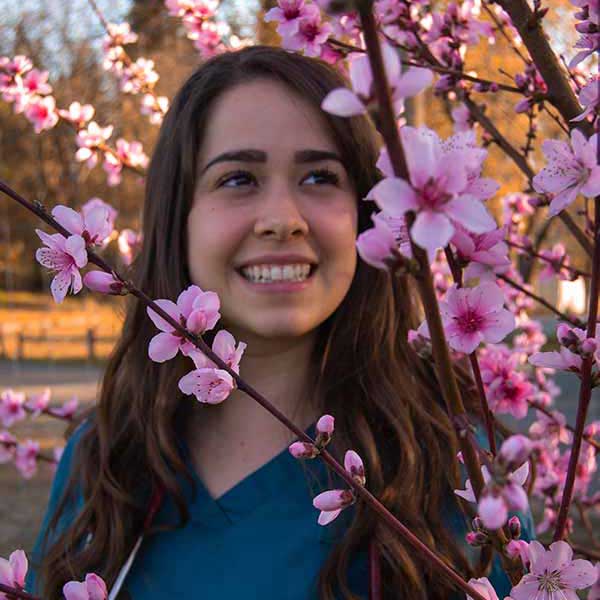 Natalie Loredo, 
RN, BSN
Natalie Loredo, RN, BSN, studied nursing at Weimar University where teachers taught her to pray with patients. She attended Bible College at SOULS West, a ministry of the Pacific Union Conference, and she canvassed three summers before going to SOULS for the Central California Conference. She now works as a nurse in Loma Linda.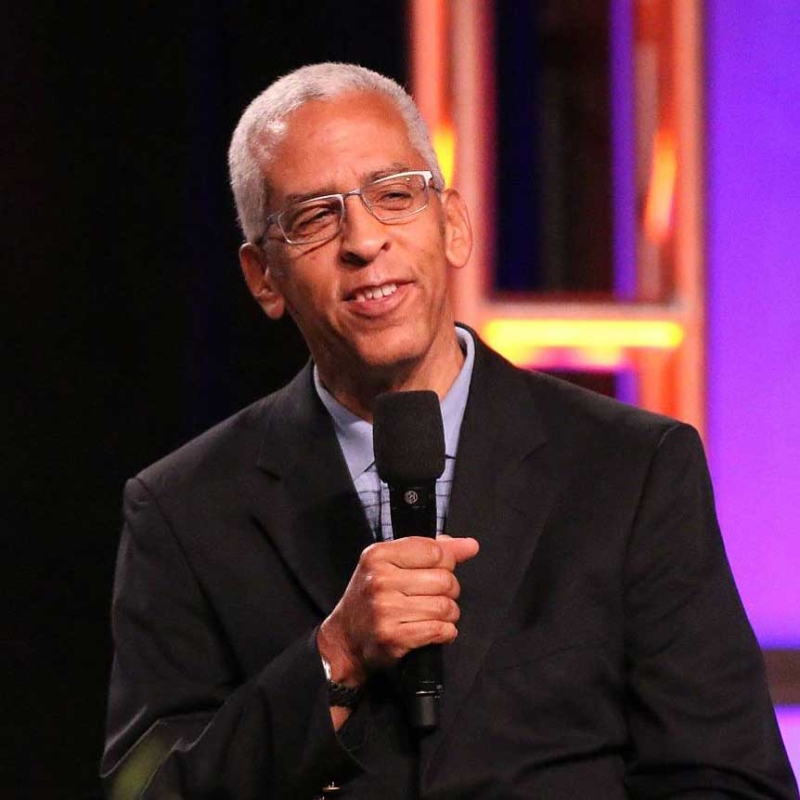 Carlos Irizarry, 
MD
Carlos Irizarry, MD, is retired but still travels to see patients at his office in Minden, Louisiana, weekly. He and his physician wife Kathy relocated to Arkansas near Ouachita Hills College. Together they run lifestyle programs out of their home, which was designed especially for that purpose. Both enjoy studying the Bible with others.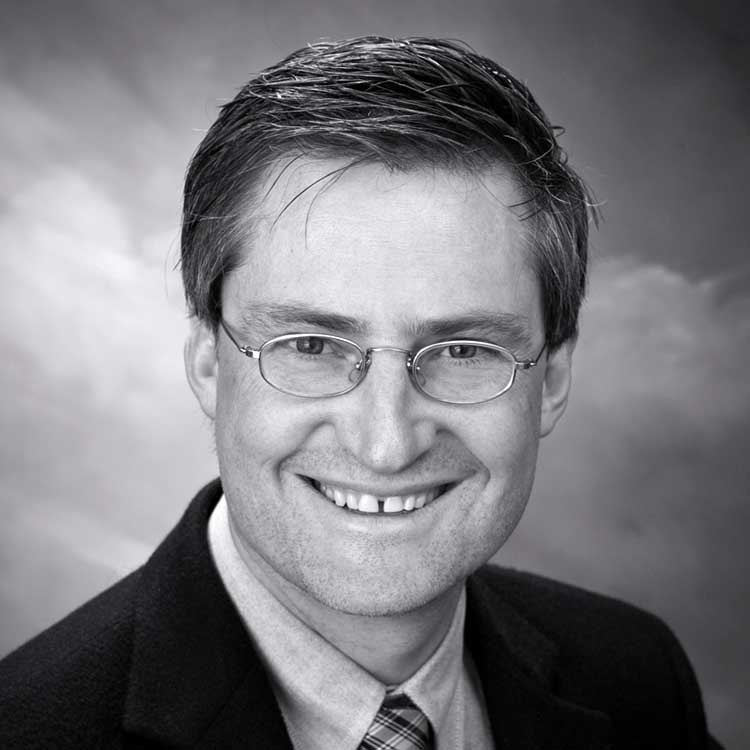 Bradley Smith, 
MD
Bradley Smith, MD, is an orthopedic surgeon who has worked in many areas of California and Alaska. Occasionally he gets away to do mission work in more exotic locations. He is currently working in Northeastern Oregon. Christ continues to teach him the importance of ministering to people for more than just their musculoskeletal disorders.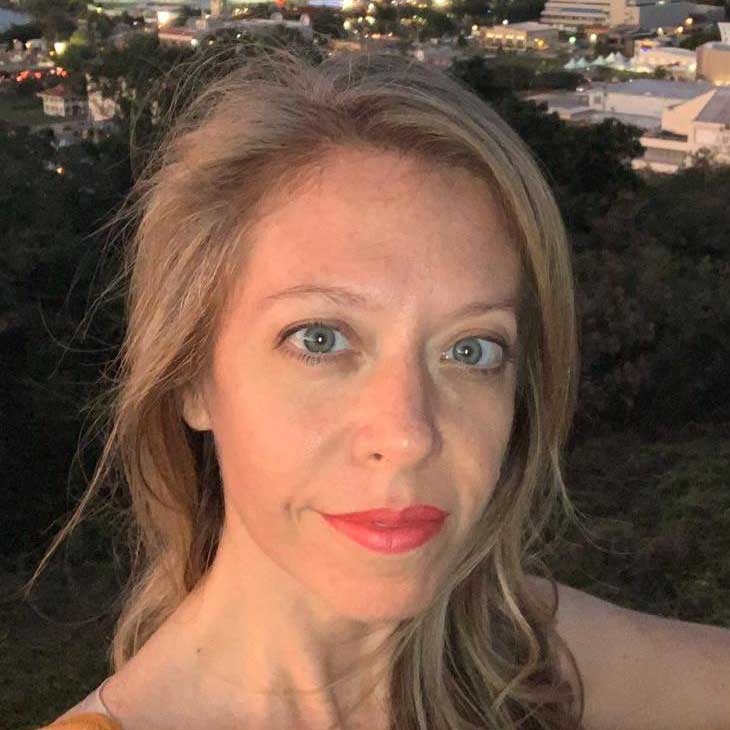 Bethany Helm, 
PA
Bethany Helm, PA, works as a physician's assistant at the Guam SDA Clinic.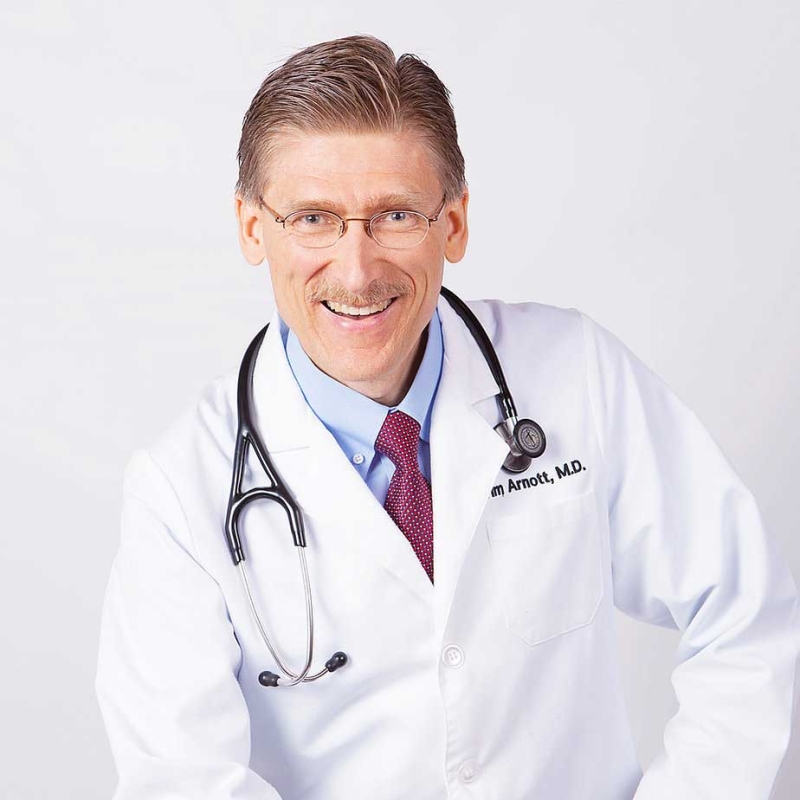 Timothy Arnott, 
MD
Timothy Arnott, MD, currently serves as medical director of the Rocky Mountain Lifestyle Center in Denver, Colorado. Specializing in family practice, he is a founding member of the American College of Lifestyle Medicine. He enjoys helping individuals regain health through plant-based nutrition, exercise, and other lifestyle changes. Dr. Arnott and his wife Sylvia have three adult daughters. They enjoy spending time together in nature — formerly in the coral reefs of Guam, and now in the Rocky Mountains of Colorado.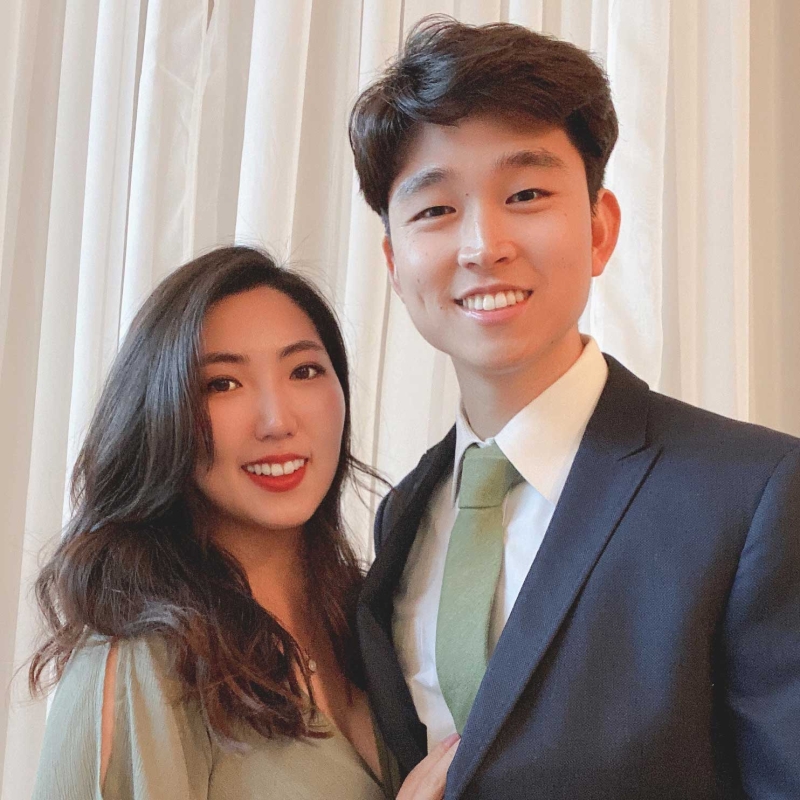 Joseph Jeon, 
MD
Joseph (Won Jin) Jeon, MD, is a first year resident in internal medicine at Loma Linda University. He recently married Alysha, who is a middle school math/science teacher at Mesa Grande Academy. They enjoy walks around their neighborhood and hosting friends and family at their home for home cooked meals.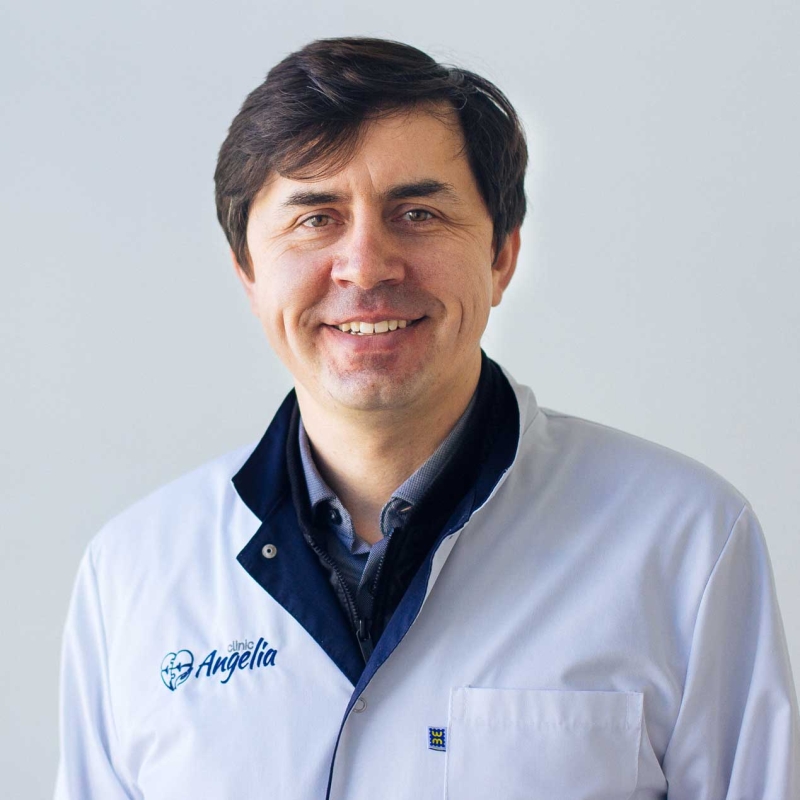 Yury Bondarenko, 
MD, MPH
Yury Bondarenko, MD, MPH, is a psychiatrist and addiction specialist. He grew up in Russia (formerly the USSR) where he studied medicine and later worked as director of the health ministry department of Rostov-Kalmylkian SDA Conference from 2001-2013. In 2013, the Ukrainian Union of Seventh-day Adventists invited him to open a medical clinic on the outskirts of Kiev where he oversaw the building project to completion. Since then the Kiev clinic has served as a center of influence, offering lifestyle programs as well as acute dental and medical services.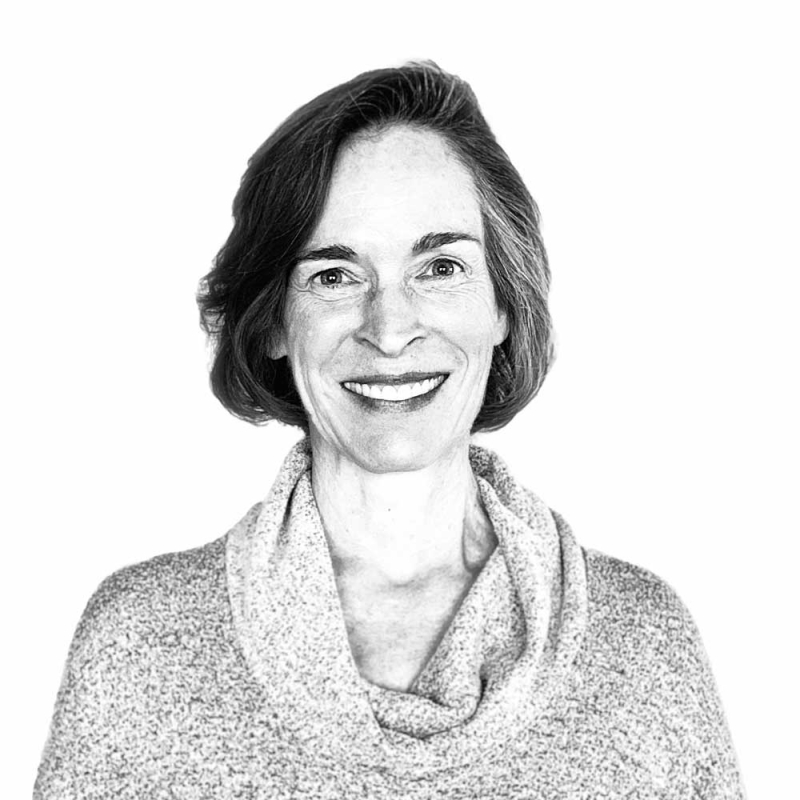 Susan Duehrssen, 
RN
Susan Duehrssen, RN coordinated logistics for Radical Rescue's mission to Ukraine.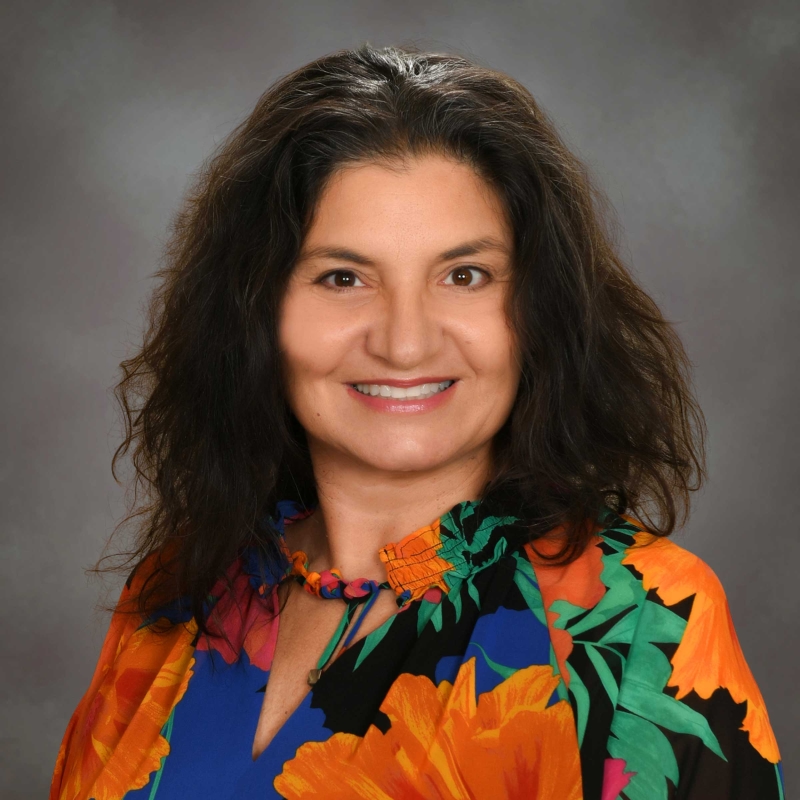 Noura Elloway, 
RDH
Noura Elloway, RDH, is a Loma Linda dental hygiene graduate. She manages the dental practice of her husband Randal Elloway, DDS, in Red Bluff, California, and serves as secretary of their 501(c)3 corporation Adventist Compassion Care.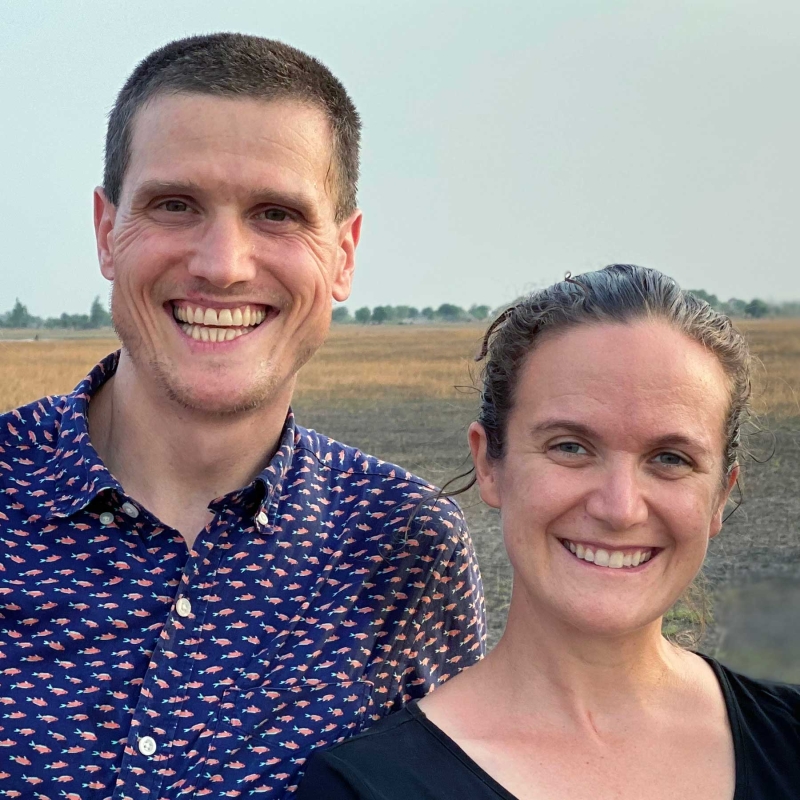 Andrew and Megan Trecartin, 
MD
At the time of writing, Megan Trecartin, MD, and Andrew Trecartin, MD, were physicians (family practice and general surgery, respectively) at the Bere Adventist Hospital in Chad, Africa. Chad is in the 10/40 window and has over 80 unreached tribes within its borders. Andrew was accepted into pediatric surgery fellowship in Colorado starting August 2022 and the surgeon originally planning on filling his place at the hospital was unable to come.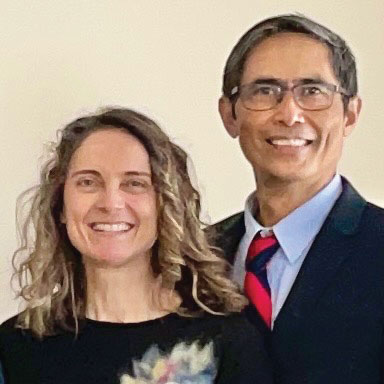 Gratiela and Joel Sabangan
Gratiela and Joel Sabangan, MD, operate a private practice in Oklahoma. Dr. Sabangan is board-certified in pulmonary, sleep, and lifestyle medicine and Gratiela is the office manager. Their son Adam is a pre-med student at Weimar University.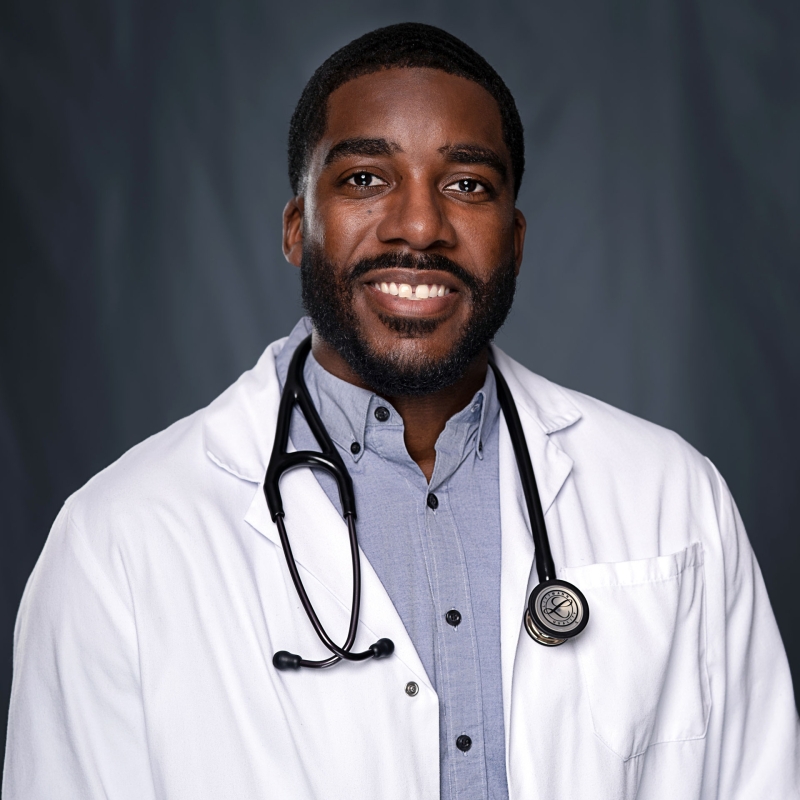 Adrian Beyde
Adrian Beyde, MD, serves as the president of Bright and is an emergency medicine resident at the University of Cincinnati. He completed his undergraduate degree in biology at Oakwood University in 2017, and then obtained his medical degree at the Mayo Clinic School of Medicine, in Rochester, MN. To find out more about Bright and the Kentucky outreach, contact Dr. Beyde at adrian.beyde@brighttogether.org.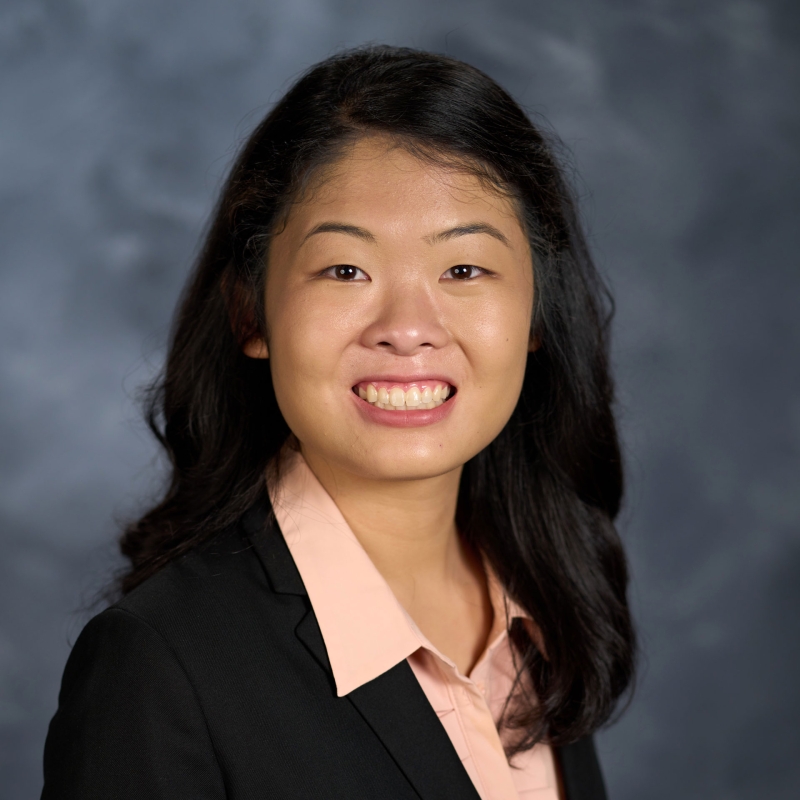 Charlene Wang, 
MD
Charlene Wang, MD, is a first year pediatrics resident at Loma Linda University Children's Hospital. She loves spending time with people and helping them come to know Jesus.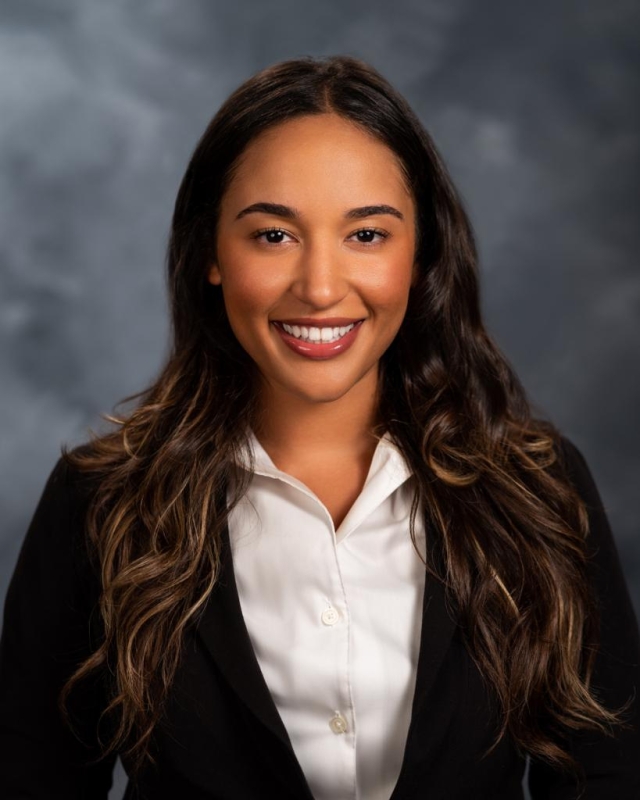 Brianna Greene, 
MD
Briana Greene, MD is founder of Hearts 2 Hands Inc and a member of Loma Linda University School of Medicine Class of 2023. She plans to serve as an overseas missionary physician after completion of a residency in pediatrics.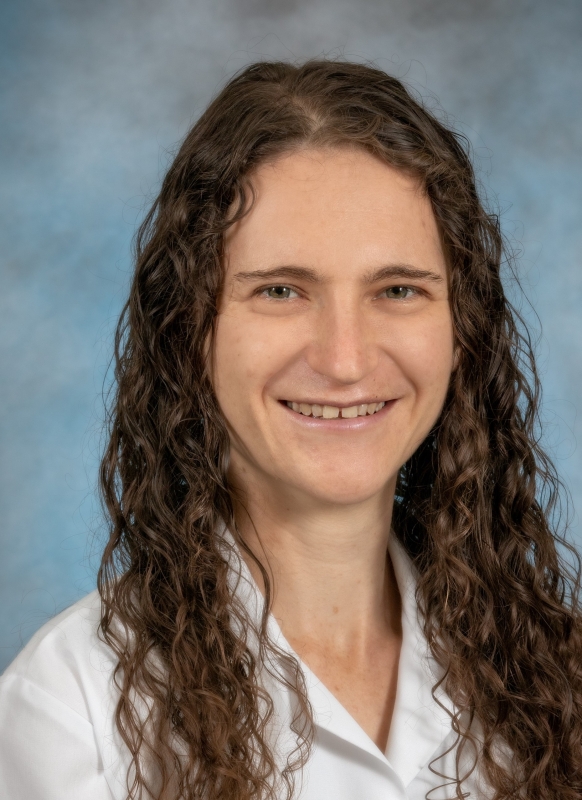 Kimberly Azelton, 
MD, DipABLM, MPA
Kimberly Azelton practices family and lifestyle medicine in Lansing, Michigan, in coordination with Pastor Philip Mills and the Lansing Seventh-day Adventist Church (familyandlifestylemedicine.org).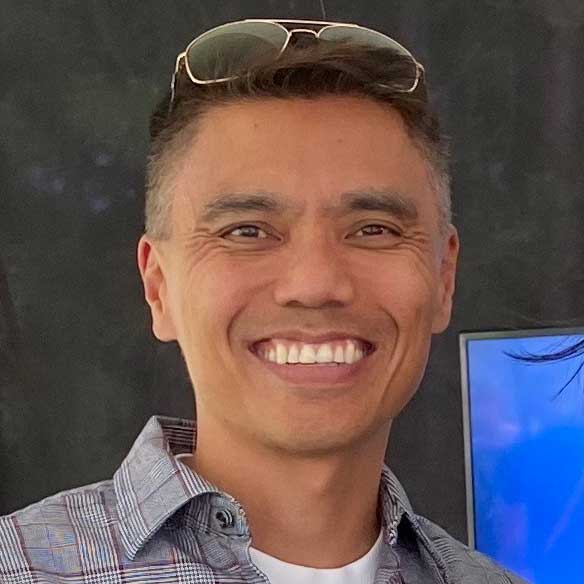 Eugene Pantangco, 
MD, MBA
Eugene Pantangco, MD, MBA, is married to Ruth, a registered nurse. Together with their two children, Nicolas and Celyne, they live in Colfax, California. Although Dr. Pantangco continues to live with the permanent sequelae of this near fatal diagnosis, he remains active for whatever the Lord has in store for the rest of this life.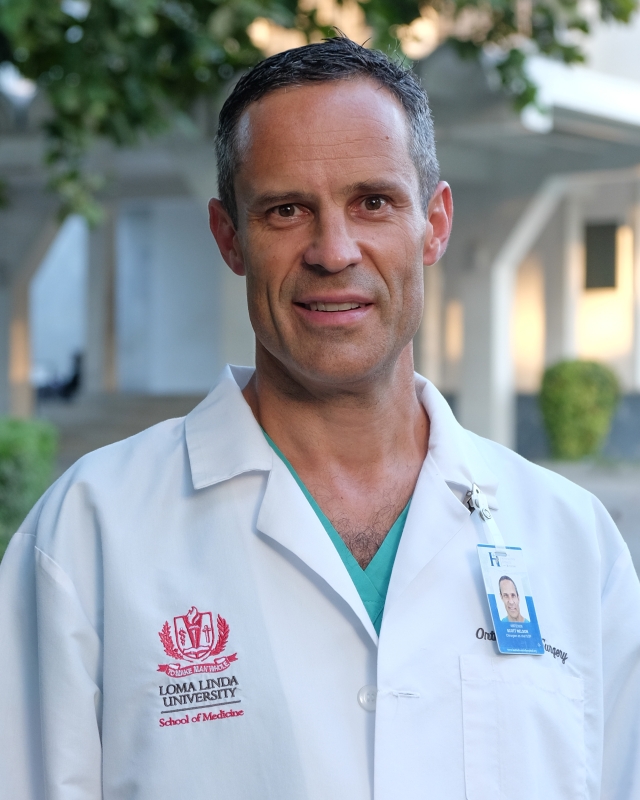 Scott Nelson, 
MD,
Scott C. Nelson, MD, serves as medical director of Haiti Adventist Hospital and as associate professor of orthopedic surgery, Loma Linda University School of Medicine.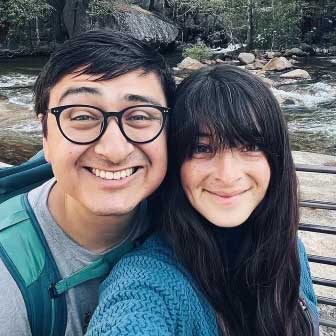 Cristian Villegas, 
MD
Cristian Villegas, MD, is a physical medicine and rehabilitation resident at Loma Linda University Health. He and his wife Shelina lead the lay ministry At-the-Door.
One Thing We Should Eat
By David DeRose, 
MD, MPH
  |
02/12/2015
What is the one thing we should all add to our diets? You may be surprised by the answer. This definitely isn't a recommendation for a fad diet 😉