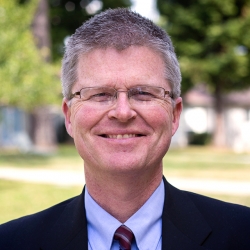 Todd Guthrie, 
MD, PC
TMI
Published on 09/22/2016   |
If you keep tabs on the Seventh-day Adventist church, you have probably heard of the TMI initiative. TMI stands for Total Member Involvement. The website, tmi.adventist.org, calls this "a full-scale, world-church evangelistic thrust that involves every member, every church, every administrative entity, every type of public outreach ministry, personal and institutional outreach."
My first understanding of the term TMI was too much information, which is the urban or slang definition. To be honest, that's how I sometimes feel about a full-scale evangelistic thrust. It seems too overwhelming. What can I do with my limited time and resources? Andrew expressed this same sentiment when he said, "There is a lad here who has five barley loaves and two small fish, but what are they among so many?" John 6:9, NKJV.
But there is good news! A new reality is dawning upon Seventh-day Adventists, and AMEN is glad to be a part of it. There is something inspiring about teaming up with like-minded believers to share the love of Jesus in practical ways. If you have arrived at this page after reading all of the articles in this journal, you have tasted what is possible with another kind of TMI – Team Motivated Inspiration. God inspires and empowers us to work together selflessly. His love produces fruit through us, the powerless human agents, providing a strong motivation to continue.
As we minister in our own practices, partner with local churches, and serve in larger venues such as AMEN free clinics, the return on investment is amazing and heartwarming. Think about just one person won to the Kingdom. What can compare to that reward? Some of those who have been baptized as a result of these efforts were non-SDA clinic volunteers. God is multiplying AMEN's few loaves and fishes far beyond what we could have imagined.
AMEN free clinics are in huge demand. For 2017, we have more than 30 requests to provide a free clinic. The demand exists in this country to easily double or triple that activity. The resources you have given have made, and will continue to make, this possible. Please continue your support!
These clinics bring communities together. Patients are curious about what motivates people to share so selflessly. They are often wide open to the gospel once they have seen it in action. AMEN is working diligently to provide adequate spiritual follow-up care after each clinic.
Doors are opening at home and abroad. Dr. Ramirez has found interest just about everywhere. Dr. Torquato's team proves the value of personal sustained team effort in the local church setting. Dr. Bowers recalls how teamwork launches foreign missions for the gospel. Dr. Mills reminds us that true godliness, having the living Christ within, is the key to all success in personal ministry.
What about you? It is time for TMI: Total Member Involvement in Team Motivated Inspiration! Get involved in some team ministry and see for yourself!