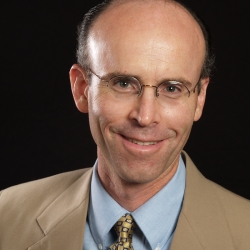 David DeRose, 
MD, MPH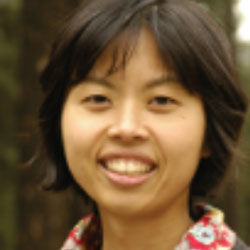 Trudie Li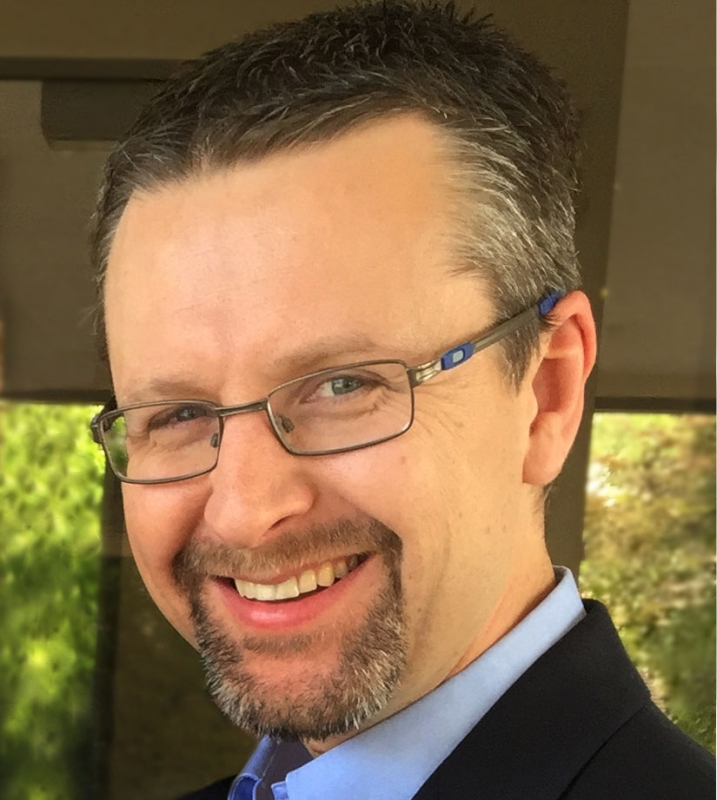 Greg Steinke, 
MD
Timeless Health Prescriptions from the Beatitudes – Part 2
Published on 01/01/2018   |
The Beatitudes feature eight timeless prescriptions from the Great Physician that minister to our patients, as well as to us as caregivers. In Part 1 we looked at the first two Beatitudes. In this, the final installment, we cover the last six.
The Beatitudes Summarized: Eight Timeless Prescriptions for Health and Wholeness
1. Be Humble
2. Acknowledge Your Pain
3. Submit
4. Aspire
5. Forgive
6. Don't Compromise
7. Mediate
8. Persist
Timeless Prescription #3: Submit
"Blessed are the meek, for they shall inherit the earth." – Matthew 5:5, ESV
Meekness and humility are related but not synonymous. Humility especially calls us to confront any exaggerated ideas of our self-importance; meekness summons us to put humility into practice. Consequently, typical dictionary definitions of "meekness" include the concepts of submission and gentleness—especially in the face of injury.
Submission in the Biblical World
Jesus not only preached meekness and submission in the Beatitudes, He lived it. Jesus was the active agent in creating this earth (although God the Father and the Holy Spirit were also involved).1 However, He set aside His divine prerogatives and came to live on this earth as a human and to die on our behalf.2 Indeed, His submission reached its peak (or its depth) at Gethsemane and the cross.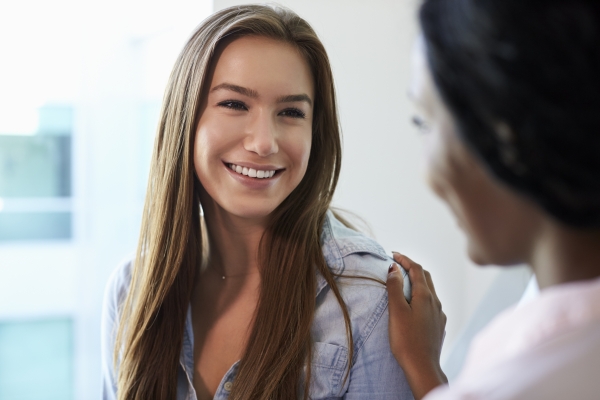 The Practical Significance of Submission
Any health education resource is really based on submission. It is the same with our patient encounters. As professionals we share our conclusions and recommendations with the hope that our patients will submit to our medical knowledge and experience and, therefore, comply with our recommendations. Interestingly, medical compliance is directly correlated with religious involvement. For example, one study showed that the more religiously active were more likely to take their blood pressure medication as prescribed.3
Consequently, helping our patients spiritually may be a key to improving compliance. Are you dealing with a frustrated patient, one who seems to ignore your best advice? Perhaps he (she) needs to realize that he can trust his life in the hands of a trustworthy Heavenly Father.
However, the message of submission is not only for patients. Where do I personally fail to submit to the Holy Spirit's leading? What is my attitude when God calls me to a higher level in my lifestyle, family relationships, or interactions with colleagues or fellow church members? Do I already feel I'm good enough? Do I reason that I'm already sacrificing sufficiently? Submission is often called for, even among dedicated medical evangelists.
Beyond Submitting to Medical Authority
Where is God calling you to go as you walk with Him through life? Consider the insights of a contemporary prophet:
"Many are still tested as was Abraham. They do not hear the voice of God speaking directly from the heavens, but He calls them by the teachings of His word and the events of His providence. They may be required to abandon a career that promises wealth and honor, to leave congenial and profitable associations and separate from kindred, to enter upon what appears to be only a path of self-denial, hardship, and sacrifice. God has a work for them to do; but a life of ease and the influence of friends and kindred would hinder the development of the very traits essential for its accomplishment. He calls them away from human influences and aid, and leads them to feel the need of His help, and to depend upon Him alone, that He may reveal Himself to them. Who is ready at the call of Providence to renounce cherished plans and familiar associations? Who will accept new duties and enter untried fields, doing God's work with firm and willing heart, for Christ's sake counting his losses gain? He who will do this has the faith of Abraham, and will share with him that "far more exceeding and eternal weight of glory," with which "the sufferings of this present time are not worthy to be compared." 2 Corinthians 4:17; Romans 8:18." – Patriarchs and Prophets p. 126-127
Timeless Prescription #4: Aspire
"Blessed are those who hunger and thirst for righteousness, for they shall be satisfied."
– Matthew 5:6
Jesus prescribed contentment—regardless of life's circumstances. (See Matthew 6:25-34.) On the other hand, in that same Sermon on the Mount, Jesus called His followers not to be content with their own moral attainments. His goal was for them to always strive to be more like their heavenly Father: "…Let your light shine before others, so that they may see your good works and give glory to your Father who is in heaven."4
"Righteousness" in Health Lines
Medical evidence suggests that right doing and striving helps foster a greater commitment to self-care. Consider research from Norway, where investigators found significantly lower blood pressures and cholesterol values among Seventh-day Adventists. The data suggested that the differences were due to the healthier lifestyles long advocated by the Adventist church.5
Righteousness and related values like justice have other powerful implications for blood pressure. Some of these implications rely on neurochemistry. When we behave in a loving, consistent and "righteous" manner, our relationships tend to be characterized by trust. And those trusting relationships tend to foster the production of oxytocin. This important brain chemical was once thought to be of importance only for nursing mothers; we now know that this small protein, made in the brain's hypothalamus, is vital to optimal societal living.
What is so fascinating about oxytocin is its feedforward effects. Specifically, when you are involved in trusting relationships, you produce more oxytocin, but that very oxytocin boost helps you to trust others more.6 Research has shown, for example, that giving people oxytocin through a nasal spray will render them more generous.7
This research has profound implications for high blood pressure, diabetes, heart disease, mental health disorders and
myriad other conditions exacerbated by stress. Being a trustworthy, righteous person actually fosters healthy relationships. Stress signals are suppressed under the influence of oxytocin and relational tensions can be more quickly resolved.
Perhaps this provides some further insight into the connection between faith community attendance and better blood pressures.8 This same evidence argues
for a trusting relationship with our Heavenly Father.
Timeless Prescription #5: Forgive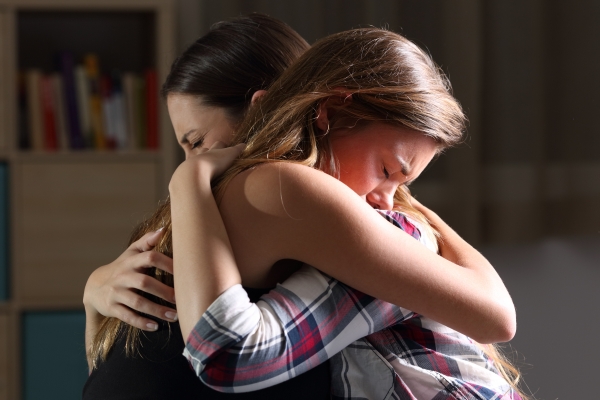 "Blessed are the merciful, for they shall receive mercy." – Matthew 5:7
Richard had a terrible case of rheumatoid arthritis; it was refractory to all we had to offer. He also was bitter about his past. Edie, even in her 70's or 80's, seemed the picture of health. If you met her, you likely would have classed her among the most positive, effervescent people on the planet. Both were Jews who had survived the horrors of Nazi concentration camps. Richard still lived in a world of resentment and anger; Edie had moved beyond the injustices of the past and had extended forgiveness to those who had so terribly wronged her, her family, and her people.
We may be tempted to attribute health outcomes to our ability to forgive. However, the connection is not so simple. In any individual's life, far more is at play than even the worst injustices of the past. However, what does the research show? Can a spirit of mercy and forgiveness benefit the forgiver?
Forgiveness in the Biblical World
Forgiveness, on its deepest level, is about healed relationships. It is, therefore, foundational for healthy social interactions, whether in the family, tribe, community, or workplace. Consequently, Jesus' attitude toward forgiveness transcends the simple clichés bantered about even by Christians. Forgiveness is not merely something that we choose to do on a personal level. Full forgiveness is a two-way street, where the one wronged first chooses to forgive, and then the wrongdoer accepts that forgiveness. Genuine acceptance of forgiveness occurs only when the perpetrator recognizes and admits to his wrongdoing and repents.
The Practical Significance of Forgiveness
Dr. Dick Tibbits and colleagues at Florida Hospital designed a controlled study to look at the effects of a forgiveness training program and blood pressure. Over an eight-week time frame, the investigators found that those who began the program with elevated anger expression scores registered significant decreases in their blood pressure.9 Other experimental data suggest that some of the benefits may have occurred through decreased stress levels.10 Or, as expressed by yet another group of researchers, "these results demonstrate divergent cardiovascular effects of anger and forgiveness, such that anger is associated with a more cardiotoxic autonomic and hemodynamic profile, whereas TF [trait forgiveness] is associated with a more cardioprotective profile. These findings suggest that interventions aimed at decreasing anger while increasing forgiveness may be clinically relevant."11
Indeed, forgiveness has been garnering more and more interest in medical research, which has extended far beyond high blood pressure and stress, encompassing disease processes as diverse as fibromyalgia12 and cancer.13
Researchers talk about two different types of forgiveness: decisional forgiveness and emotional forgiveness. By the former, they're referring to "a behavioral intention to resist an unforgiving stance and to respond differently toward a transgressor." Emotional forgiveness, on the other hand, "is the replacement of negative unforgiving emotions with positive other-oriented emotions."14 This latter emotional forgiveness appears to be the most powerful when it comes to beneficial health outcomes.
Jesus manifested this emotional type of forgiveness. "For while we were still weak, at the right time Christ died for the ungodly. For one will scarcely die for a righteous person—though perhaps for a good person one would dare even to die— but God shows his love for us in that while we were still sinners, Christ died for us."15 Despite the abuse and enmity, Christ, in love for His transgressors, willingly gave up His life.
By God's grace, we too can demonstrate forgiveness. Working with a patient whom we have every right to "fire"; demonstrating compassion toward a colleague who has mistreated us; showing mercy toward a spouse or child who has disappointed us—all are ways that the fifth Beatitude can be manifested in our human flesh.
Timeless Prescription #6: Don't compromise
Blessed are the pure in heart, for they shall see God. – Matthew 5:8
Modern dictionaries equate "purity" with freedom from contamination and, particularly, with freedom from immorality, especially sexual. However, in biblical times, standing for right often appeared—at least on the surface—to be the wrong decision. Consider Joseph. After being sold into slavery by his brothers, he was in the position of steward for a wealthy Egyptian named Potiphar.16 Under Joseph's direction, all went well in Potiphar's household, until Potiphar's wife wanted to sleep with the handsome young Hebrew. Joseph refused her repeated overtures, declaring, "There is no one greater in this house than I, nor has he kept back anything from me but you, because you are his wife. How then can I do this great wickedness and sin against God?"17
His failure to compromise didn't earn Joseph a medal but a stiff prison sentence instead. Nonetheless, Joseph's time in prison remarkably became the pathway to him serving as the Egyptian Prime Minister.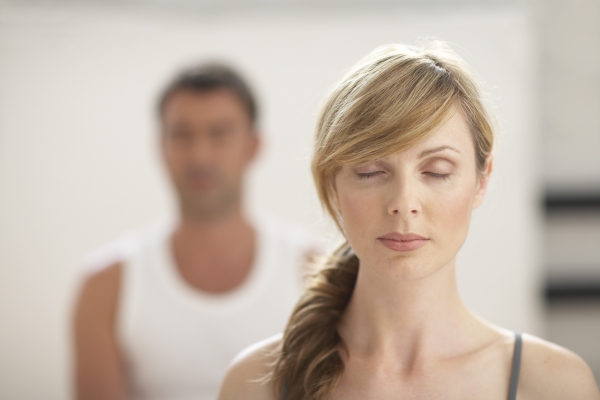 The Practical Significance of Moral Rectitude, Avoiding Compromise
Researchers from Brandeis University and the University of Rhode Island have linked shame to higher stress hormone levels, a connection with clear implications for poorer blood pressure control.18 Even common dictionary definitions of "shame" highlight painful feelings like regret, sadness, humiliation, guilt, or distress as being "caused by consciousness of guilt, shortcoming, or impropriety."19
The message from this and other studies is clear: compromise undermines health. Faithfulness to God's requirements, and to moral purity, is health enhancing. This is a message we can unflinchingly share with our patients. It is also a message that we need to internalize. No matter how much God has blessed our life and ministry, we cannot be complacent. God still expects moral rectitude of us—a requirement that we can meet only through His grace.
Timeless Prescription #7: Mediate
Blessed are the peacemakers, for they shall be called sons of God. – Matthew 5:9
Perhaps this truth is most clearly seen in studies looking at the antithesis of peace: hostility. For example, the CARDIA Study (Coronary Artery Risk Development in Young Adults Study), showed a compelling connection between hostility and the development of high blood pressure.20 This provides only one glimpse into the broad health literature database showing the dangers of hostility. A quick look at the wealth of data on this subject is provided by a search of the National Library of Medicine's database. The term "hostility" pulls up over 8000 scientific references.
This Beatitude highlights the value of supporting peace, reconciliation, and harmony. However, in order to extend this gift to others, we must first accept it ourselves. We must be at peace with ourselves before we can most effectively mediate between others.
The Practical Significance of Mediation and Harmony
Medical research indicates that one of the mechanisms by which religion and spirituality confer health benefits is by fostering stronger social relationships. One of the world's classic population health studies, the Alameda County Study, begun by Dr. Lester Breslow in the 1960s, sheds some fascinating light on this subject.
In 2001, Breslow's successors, led by William J. Strawbridge, looked at thirty years' worth of data involving 2,676 participants. Those reporting weekly religious attendance tended to have more social relationships and greater marital stability than those who didn't. Such connections may not be all that surprising. However, what was remarkable was that those attending religious services regularly "were more likely to both improve poor health behaviors and maintain good ones"—over a period of three decades! Additionally, weekly religious attendance was associated with better mental health.21
From this physician's vantage point, those results are striking. First, if you maintain a long-term connection with a group of people in a faith community, you can be sure that your "peacemaking" skills will occasionally be tested. Anyone can disown their family, leave their job, or stop attending their church, synagogue, or temple. However, when we stay in those settings, we have opportunities to grow as we negotiate our way through life's conflicts. What is unique in the faith community setting is that attendance is voluntary. We may not feel at liberty to leave our place of employment. Even if we abandon our family, we'll still probably share a common surname. However, for most of us, few constraints bind us that closely to a specific congregation for worship. In other words, faith communities provide a voluntary arena where we are called to deal with social difficulties in a constructive way. Perhaps this very feature provides an aid to mental health and healthy behavior maintenance.
Second, faith communities historically present messages about the importance of reconciliation, often first on the vertical or spiritual dimension, but then also on a human level as well.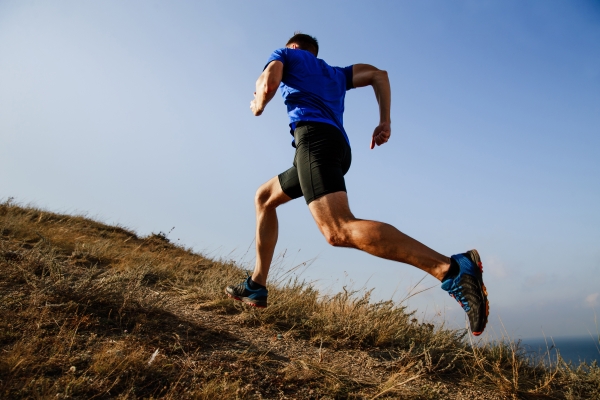 Timeless Prescription #8: Persist
"Blessed are those who are persecuted for righteousness' sake, for theirs is the kingdom of heaven. Blessed are you when others revile you and persecute you and utter all kinds of evil against you falsely on my account. Rejoice and be glad, for your reward is great in heaven, for so they persecuted the prophets who were before you." – Matthew 5:10-12
One interesting dynamic of any given virtue is that its optimal development occurs only in settings that test or stress it. Patience is, perhaps, most tested in circumstances where we have every right to be impatient. Situations pervaded by injustice like unwarranted persecution surely fit that bill. Therefore, the final Beatitude describes a context calculated to produce either optimal patience or its antithesis.
However, this Beatitude speaks not merely of a stoical patience, but rather a persistence infused with rejoicing. It is this aspect of the prescription that connects us with today's positive psychology movement, a movement that declares we have the power to cultivate optimism in spite of persecution or other difficulties.22 Such optimism, in turn, offers significant physical—as well as mental—health benefits.
Persistence in the Biblical World
Dr. Gary Namie and colleagues at the Workplace Bullying Institute recently conducted a survey on the question: What qualities were most likely to attract a bully's ire? Surprisingly, although a third of the victims met the stereotypes of appearing vulnerable and unlikely to defend themselves, 61% were defined primarily as kind, giving, altruistic, or agreeable.23 In other words, developing the very characteristics described in the first seven beatitudes is likely (in the right—or wrong—context) to result in persecution.
From the biblical worldview, Jesus and his followers also acknowledged this same dynamic. Paul said unequivocally, "all who desire to live a godly life in Christ Jesus will be persecuted"24 Jesus himself told His disciples:
"Behold, I am sending you out as sheep in the midst of wolves, so be wise as serpents and innocent as doves. Beware of men, for they will deliver you over to courts and flog you in their synagogues, and you will be dragged before governors and kings for my sake, to bear witness before them… do not fear those who kill the body but cannot kill the soul. Rather fear him who can destroy both soul and body in hell. Are not two sparrows sold for a penny? And not one of them will fall to the ground apart from your Father. But even the hairs of your head are all numbered. Fear not, therefore; you are of more value than many sparrows."25
How could Christ's followers remain free of worry, and even go so far as to rejoice? The secret was distilled by one Christian author: "It is easy living after we are dead."26 Of course, death in this biblical setting indicates a total surrender, giving up our own desires to submit fully to God's will for our lives.
Indeed, this final Beatitude provides a fitting conclusion to our survey of this other set of "eight natural remedies" in the Beatitudes. God calls us, as health professionals, to be fully surrendered to Him. One aspect of such surrender is to embrace each of God's eight timeless prescriptions for healing. Such a posture promises to revolutionize our lives, our practices, and the lives of our patients.
Note: If you would like to present a lecture or sermon related to this article, free scripts and PowerPoint slides are available compliments of the NAD Health Ministries Department. Access full resources at: http://www.compasshealth.net/health-sabbath/
References:
1See John 1:1-3, 14; Colossians 1:12-17; Genesis 1: 1-2; note also, in Genesis 1:26-28, the word "us," indicating a plurality of persons referred to as "God."
2Philippians 2:5-10.
3Koenig HG, George LK, Hays JC, et al. The relationship between religious activities and blood pressure in older adults. Int J Psychiatry Med. 1998;28(2):189-213.
4Matthew 5:16. English Standard Version.
5Fønnebø V. The Tromsø Heart Study: diet, religion, and risk factors for coronary heart disease. Am J Clin Nutr. 1988 Sep;48(3 Suppl):826-9.
6Zak PJ. Why inspiring stories make us react: the neuroscience of narrative. Cerebrum. 2015 Feb 2;2015:2.
7Zak PJ, Stanton AA, Ahmadi S. Oxytocin Increases Generosity in Humans. PLoS One. 2007; 2(11): e1128.
8Graham TW, Kaplan BH, Cornoni-Huntley JC, et al. Frequency of church attendance and blood pressure elevation. J Behav Med. 1978 Mar; 1( 1): 37-43.
9Tibbits D, Ellis G, Piramelli C, et al. Hypertension reduction through forgiveness training. J Pastoral Care Counsel. 2006 Spring-Summer;60(1-2):27-34.
10Harris AH, Luskin F, Norman SB, et al. Effects of a group forgiveness intervention on forgiveness, perceived stress, and trait-anger. J Clin Psychol. 2006 Jun;62(6):715-33.
11May RW, Sanchez-Gonzalez MA, Hawkins KA, et al. Effect of anger and trait forgiveness on cardiovascular risk in young adult females. Am J Cardiol. 2014 Jul 1;114(1):47-52.
12Lee YR, Enright RD. A forgiveness intervention for women with fibromyalgia who were abused in childhood: A pilot study. Spiritual Clin Pract (Wash DC). 2014 Sep;1(3):203-217.
13Toussaint L, Barry M, Bornfriend L, Markman M. Restore: the journey toward self-forgiveness: a randomized trial of patient education on self-forgiveness in cancer patients and caregivers. J Health Care Chaplain. 2014;20(2):54-74.
14Worthington EL Jr, Witvliet CV, Pietrini P, Miller AJ. Forgiveness, health, and well-being: a review of evidence for emotional versus decisional forgiveness, dispositional forgivingness, and reduced unforgiveness. J Behav Med. 2007 Aug;30(4):291-302.
15Romans 5:6-8. English Standard Version.
16Genesis 39:1
17Genesis 39:9. New King James Version.
18Lupis SB, Sabik NJ, Wolf JM. Role of shame and body esteem in cortisol stress responses. J Behav Med. 2015 Nov 17. [Epub ahead of print] 19Merriam-Webster On-line Dictionary. Shame. Accessed 29 November 2015 at http://www.merriam-webster.com/dictionary/shame.
20Yan LL, Liu K, Matthews KA, et al. Psychosocial factors and risk of hypertension: the Coronary Artery Risk Development in Young Adults (CARDIA) study. JAMA. 2003 Oct 22;290(16): 2138-48.
21Strawbridge WJ, Shema SJ, Cohen RD, Kaplan GA. Religious attendance increases survival by improving and maintaining good health behaviors, mental health, and social relationships. Ann Behav Med. 2001 Winter;23(1):68-74.
22See, for example, Seligman MK. Learned Optimism: How to Change Your Mind and Your Life. 2006. Vintage Books.
23Workplace Bullying Institute. WBI Survey: Personal Attributes of Bullied Targets at Work. 25 September 2014. Accessed 27 November 2015 at http://www.workplacebullying.org/wbi-2014-ip-a/.
242 Timothy 3:12. The Holy Bible: English Standard Version. Wheaton, IL: Standard Bible Society; 2001.
25Matthew 10:16-31. The Holy Bible: English Standard Version. Wheaton, IL: Standard Bible Society; 2001.
26White EG. Messages to Young People. 1930. Nampa, ID: Pacific Press Publishing Association. P. 127.