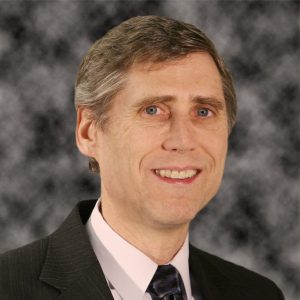 Phil Mills, 
MD
The Medical Missionary's Family
Published on 07/01/2022   |
For all intents and purposes my wife might as well have been a single mom. Most of you know the schedule: Every morning, I left the house at 6:50 a.m. for rounds. The day was filled with outpatients, hospital responsibilities, and church commitments; I was seldom home before 9:30 p.m. in the evening. I did not round on Sabbath, but would go into the hospital and round after sundown, thus missing out on Saturday night family time.
I got up at 4:00 a.m. and had devotions. Exercise was at 5:00 a.m. I took a fast shower at 5:30 a.m. then read to the children from 5:45 – 6:00 a.m. We had family worship at 6:00 a.m. followed by breakfast at 6:15 a.m. We were together as a family for prayer meeting and church. We took no vacations. And this was my life for 17 years!
From time to time I told my wife I was going to change my schedule. At first she had hoped that my resolutions would actually happen. But each time some "important" and necessary interruption would interfere with my intentions to change my pattern, and I would disappoint her and become even more busy.
Unsurprisingly, as our children became primary age, none of them were interested in becoming physicians. When my children were asked if they were going to be doctors when they grew up, their response was always the same. "No. Doctors never have time for their children."
I loved being busy. Like alcohol, it was a wonderful escape. I could pick and choose what I wanted to do. If I didn't want to do something, I could always get by with simply saying, "I am too busy." And everybody knew it was true and would give me a pass. If I did something in an under par manner, people would excuse me, because I was so busy. It was great. I could be respected and do what I wanted.
I finally woke up during a special weekend on the home. The speaker talked with me and warned me about his observations of my children. Our oldest child Rachel, nearing her teenage years, was becoming more and more rebellious. Although she hid it well, the speaker who specialized in problem children told me that Rachel was becoming alarmingly rebellious. I could not dismiss this information. And I was confronted with the reality of something I did not want, a child that was in the process of rejecting Jesus.
With earnest prayer to adjust my schedule to save my children, God gave me strength to make immediate changes. My wife had given up hope and was astonished to see real changes come into our schedule as I dropped committees, cut back on work hours and dropped privileges in all but two hospitals.
For the first time we actually took a family vacation. I began to learn how to interact with my own children. Rachel and I planned and took a daddy-daughter trip to Washington, D.C., where we went through the Smithsonian Museum and saw various historic sites and monuments.
Later, we attended a seminar together. Although she was softening, it was not until she participated in Net '95 and in response to an appeal by Mark Finley completely surrendered her life to Jesus and turned her life over to Him. The change in her was both immediate and dramatic. She became a powerful influence for her younger brother and sister as well as the young people in the church. My income was cut nearly in half, but my happiness was more than doubled. I thank God for rescuing me so he could rescue my children.
<< | Table of Contents | >>