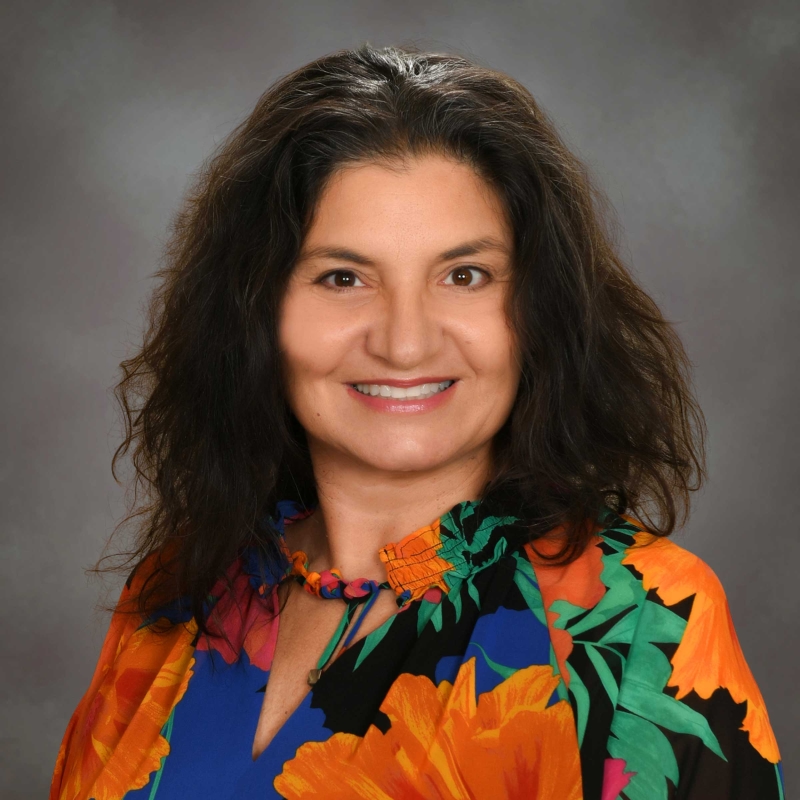 Noura Elloway, 
RDH
Providing for the Least of These
Published on 07/01/2022   |
In the parable that Jesus told of the sheep and goats, Jesus [the King] made this profound observation: "Verily I say unto you, Inasmuch as ye did it not to one of the least of these, ye did it not to me. And these shall go away into everlasting punishment: but the righteous into life eternal" (Matthew 25:40).
After Randal completed dental school at Loma Linda in 1992, he joined an existing dental practice in Red Bluff, California. Eventually the senior partner retired and we bought the practice. We built a new office building in 2003.
Everything was going well. God was blessing our business and our family which now included four children. It was my job to answer the phone when people would call the office to make an appointment. Sometimes people in great pain would call requesting to be seen. But since they couldn't afford to pay, I had to turn them away because we are a private pay, private insurance-only practice.
I felt guilty about this. Something wasn't right. I thought of the words of Jesus quoted in the text above. I thought of how we are going to be judged based on our treatment of the poor. Randal said, "We travel to the other side of the world to do missions but we don't do it in our own home town." He said, "We are told that we are going to be judged based on our treatment of the poor."
These thoughts were still stirring my mind about the time one of the first large Pathway to Health events was held in Oakland. We decided to participate. It was a good experience for us, but the hard part was seeing so many people who had come for help turned away. There were too many of them and not enough providers to see them all.
After that we started thinking. What could we do in our community to meet the needs of the poor? Pathway to Health had planted a seed, but we wanted to create a sustainable free health clinic model that would provide for the needs of the poor in our community on a regular basis. We decided to aim for quality over quantity and schedule accordingly so we wouldn't have to turn people away.
We discussed ideas with our pastor and our fellow church members. What if we were to set up a free clinic at our church? After investigation, we learned that local zoning codes prohibited us from doing that. We asked the conference for help but they said they were unable to do so.
That led to a decision to start a non-profit organization called Adventist Compassion Care (ACC) with officers from our church including Bradley Smith, MD; Gordon Lui, MD; my husband Randal Elloway, DDS; and Stan Ramley, DDS. I would serve as secretary for the group. An additional nine persons from our church served on our advisory board.
Since we couldn't start a clinic in our church, we decided to use what we had: our dental office building. In 2014, we welcomed patients for the first time to our free clinic on a Sunday morning from 9 a.m. to 1 p.m. We offered basic dental and medical services for free. Janet Lui became our operations manager, an indispensable part of our team. Our pastor served as chaplain. Prayer was offered for every patient.
That template has served us well. We have become known in our community for the free and compassionate care at the clinic each month. We limit the number of patients seen to 20. Our services are funded by donations.
Initially we did not see much fruit from our effort, if one is looking to baptisms as a gauge of success. But God was refining our characters and preparing us for a later harvest.
One of the keys to our success has been prayer. We have asked God to guide in every detail from the inception of our ministry until now. Our ACC team meets each Monday night to pray and ask for the Lord to continue to lead.
The rewards have been immense. We started a health and wellness Sabbath School from 9:15 – 10:30 a.m. at our church each week where we share the principles of healthful living. We refer our patients to that class and many have attended. Three are preparing for baptism. More than that, we have built many relationships with our clients.
We praise God for our team. Every member is valuable. And our community has learned that there is more to Adventism than avoiding meat or pork!
Our vision for the future includes adding a vegetarian cafe on the property with our office building and acquiring a pristine 40-acre property in Northern California for an outpost center that includes 17 bedrooms and 50 RV sites.
God's ways of reaching people are the best. We are attempting to pattern our ministry after that of Jesus. "Christ's method alone will give true success in reaching the people. The Savior mingled with people as one who desired their good. He showed sympathy for them, ministered to their needs, and won their confidence. Then He invited them, 'Follow Me'" (Ministry of Healing, p. 73).
We would be happy to share more of our experience with those who are interested in developing a similar community outreach with their church.
<< | Table of Contents | >>