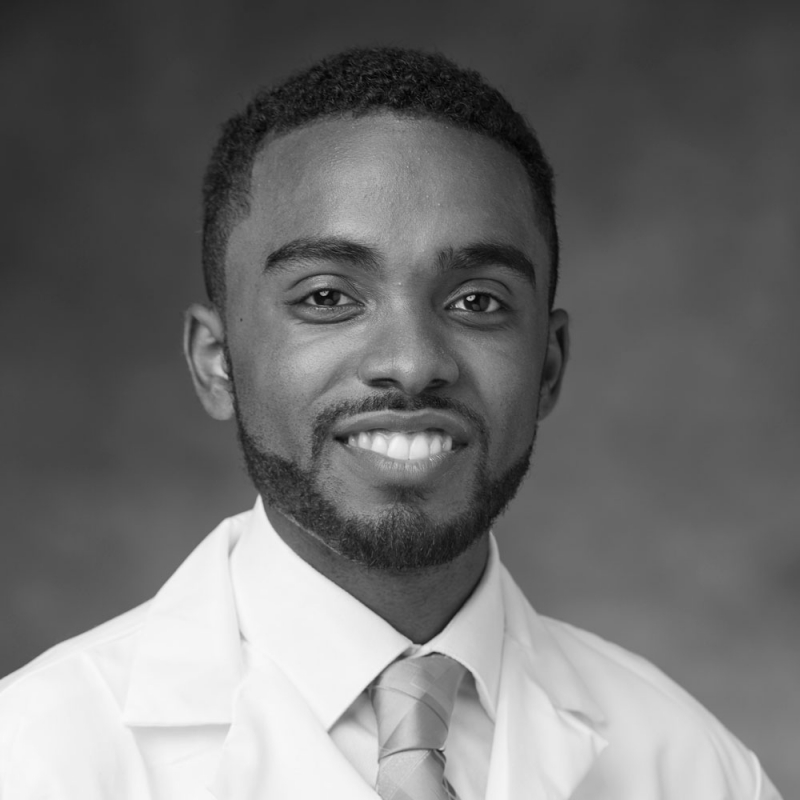 Adrien Charles-Marcel
Learning Through Missions in Peru
Published on 01/14/2015   |
The airliner dropped down out of the sky, descending over rural buildings and streets before touching down on the tarmac, its wheels making contact with the ground for the first time since leaving Lima. After it came to halt at the terminal, we exited the plane and instantly began to take in the warm, humid air.
What a contrast to the frigid Tennessee weather we had left behind less than 24 hours before!
I was on a PreMed/PreDent mission trip to Peru from Southern Adventist University. Interested in being a missionary dentist myself, it was a chance to see what my future might look like. God had provided the funds for me to be on the trip by the help of many donors, and now we had arrived. Our group of students, physicians, dentist, nurse, and nurse practitioner would be working with AMOR Projects ("Ambassadors Medical Outreach & Relief") . We would run rural medical/dental clinics, hold two evangelistic series, and work on a construction project. Several of us who spoke Spanish would translate when needed.
After we landed, we were driven down the busy highway and bumpy dirt streets to our headquarters at AMOR's health clinic compound. Several of us would stay at the clinic; the rest would stay about 20 miles away at AMOR's other property. That first day, our group's dentist gave some of us a little basic dental training. Afterward, my friend Jorge and I reviewed more on our own and decided to practice infiltration (injecting anesthesia into the gums) on each other.
On Sabbath morning a group of us drove to church at the most distant site, where I was to translate for the evangelistic series by Lucas Patterson. We pulled up in front of a long pavilion with what looked like a palm-leaf roof. A table with flowers on top and wooden benches served as furniture; several church members were already there. I translated the Sabbath School lesson study from Spanish to English, and then the sermon as well. This was the first time that I had done translation on this level. I know the Holy Spirit had to be with me for that. After the sermon we went out into the surrounding neighborhood to hand out announcements to promote the meetings and rural clinics. That night I translated again for another sermon, and God surely blessed.
On Sunday we held a clinic at the nearer evangelistic site. A typical clinic had a registration station, a vital signs station, a dental station for extractions, medical stations which dealt with pain, parasites, and other concerns, and a pharmacy where we gave out medications and vitamins. That day I translated for a doctor who shared uplifting literature with some of his patients.
Monday morning I was assigned to construction. We were helping to build a foundation for a new building for AMOR. During the morning, several of us worked on rebar platforms, and in the afternoon our main task was to make and pour cement. We had a pile of sand, a large container of water, bags of cement, a cement mixer, and wheelbarrows. We foreigners worked along with several of the local men, and we had a good time shoveling sand, lifting water, and trying to balance the wheelbarrows of sloshing cement as we guided them to the holes where we emptied them. That night I was back translating for the evangelistic series.
Throughout the middle of the week I spent more time in clinic, mainly translating and watching. One day we held clinic in a church building, where we did an extraction on a little girl with a supernumerary tooth. We also saw another little girl with a primary tooth that was so badly decayed that the root was coming through the facial gingiva. Later on, we did an extraction on a man who wasn't the easiest to deal with, and it took a while to treat him. Yet there he was, his presence and words begging me to empathize with him.
He presented me a challenge: Did I really love him as Jesus would have loved him? I knew that I didn't. The man might not have known it, but on the inside I needed a dose of Jesus' love. My prayer is that I can love like Jesus.
Afterward, back at the AMOR clinic, two doctors taught us how to suture – on pig meat! Though the meat didn't smell so great, it was a fun and valuable opportunity. The next day, I actually provided some dental care at clinic. I worked with one patient, and, with help I gave a right inferior alveolar nerve block, as well as a buccal nerve block, and extracted a root.
To end our week we did some sightseeing, and on Friday night we had a combined evangelistic meeting. Two people were baptized. On Sabbath, our last day in Peru, we all went to the farther site for church, where the president of the mission presided in a special ceremony for the official organization of the group of believers there. Afterward we all had a meal together, and said goodbyes. Later that night we flew to Lima on our way back home.
So how did the mission trip help me? In several ways.
First, in my exposure to mission dentistry I realized that ministering to patients spiritually doesn't just happen. It has to be intentional. Before going, Jorge and I had planned to memorize encouraging Bible texts to share with the patients. But once on the trip I didn't prioritize it as I had planned to. Halfway through the week, I realized that something had to change, and I finally took the time to start learning the verses. With that focus, when we saw a little girl in clinic who needed a tooth extracted, by God's grace I was able to share something spiritually uplifting with her.
The experience of translating for the evangelistic series also helped me to see how important it is to be connected to God when doing His work. It seemed that when my connection with Him was stronger, and I recognized my own weakness more—the translating went better. Along these lines, Ellen White says that:
"The worker for God should put forth the highest mental and moral energies with which nature, cultivation, and the grace of God have endowed him; but his success will be proportionate to the degree of consecration and self-sacrifice in which his work is done …" (Evangelism, pp. 628-629).
God was teaching me that in my work for Him I have to rely on Him to be used to the fullest. That lesson was real to me while in Peru. And though my time in Peru is in the past now, I pray that walking with God will be my highest priority as I continue to seek to serve Him.
Just a few months ago I began dental school, and despite the increasing demands on my time I have made a commitment to put Christ first! I have also become an AMEN member and, through mentorship in that organization, I hope to continue to learn how to make Jesus and His mission the driving force of my future career as a dentist.