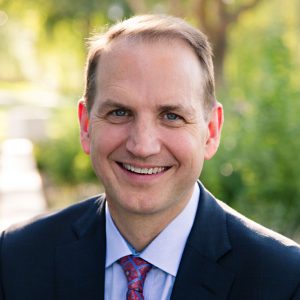 Brian Schwartz, 
MD
AMEN Past, Present, Future
Published on 01/01/2018   |
I believe medicine can and should be a ministry. However, that has not always come naturally to me. For years I had a growing conviction, and even a desire, to meet my patients' spiritual needs, but I didn't know how to actually put it into practice. Thankfully God led me to AMEN.
About 12 years ago, my wife Lyndi and I were privileged to join a group of about 30 physicians and their spouses who met at Cohutta Springs. This meeting revolutionized my practice! Almost overnight my practice went from being just a medical practice to becoming a medical ministry. At that first meeting, just preceding the first AMEN conference, I learned practical tools on how to do medical missionary work in my practice. Pastor Finley's messages gave me a new vision for what medical ministry could look like and how to implement it with my patients on a daily basis.
As a result of the meeting at Cohutta Springs, the group decided to proceed with forming an organization. The name Adventist Medical Evangelism Network (AMEN) was chosen, a board of directors selected, Dr. Naren James was voted in as president, and plans were laid to have AMEN's first annual conference. In brainstorming for that first conference, Pastor Finley encouraged the board to invite medical students and begin to mentor them. That decision was foundational for AMEN. Student mentorship and shaping future generations of physicians and dentists remains an integral part of AMEN's mission.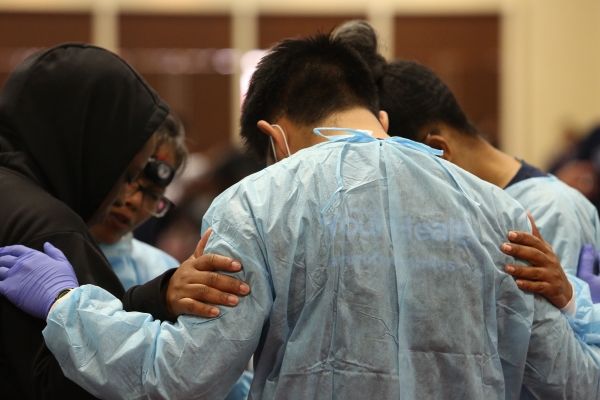 Since that time, as we grew, each leadership team has added a new element to AMEN's mission and we've experienced great expansion. One of those elements is the AMEN Free Clinics. The vision of providing medical/dental/vision care took off immediately and AMEN experienced rapid growth. For a period, we were growing so fast we didn't know if we were upside down or what. Then, about four years ago, Dr. Todd Guthrie became President and—having inherited a topsy-turvy world where we had a lot of growth—he has done an amazing job of putting our house in order. Today, AMEN is strong. Our vision is clear, and we will continue to grow.
I believe that AMEN was not called to just be a medical missionary institution. Let me explain by backing up a little. First, I do not believe that the Seventh-day Adventist Church was raised up to be a multi-generational church that goes on and on as an institution for over 200 years. We were raised up as a prophetic movement with a prophetic mission. What was that mission? Primarily to give the Three Angels' Messages to the world – the Everlasting Gospel – warning the world that judgment is coming and to come out of Babylon so that people can receive the seal of God and not the mark of the beast. It's only because of our unbelief that we are still here five generations later.
AMEN has not been raised up to go on for multiple generations, either. As such, it should not last a long time. And so, my predecessors, as presidents, have laid the groundwork, and have put together a solid foundation, but I think that we are only on the cusp of doing what AMEN is called to do. I think we are poised to build on each aspect of AMEN. We need to double down on bringing pastors, dentists, physicians, and healthcare workers together evangelistically, in our churches. I'd also like to see AMEN double down on mentoring students and get the young people even more involved.
This uniting of workers should be focused around working together to spread the Everlasting Gospel. Not just doing humanitarian work; not just doing disinterested service. Our medical work opens the door for the prophetic call that we have, but our real mission is to spread the gospel of Christ. We, as Seventh-day Adventists, are the prophet to the end-time world, to warn them, to tell them what's to come, and to predict the future and prepare them for what is coming. That's what we are here to do, and so that's the primary work that we need to do. Many other organizations do humanitarian work, ours is special and unique; as Seventh-day Adventist healthcare workers we are called to combine both the medical work and ministry.
The 2017 AMEN conference theme asked the question, "Are you willing?" That is heaven's cry, not just to AMEN, but to all Seventh-day Adventists. Are we willing to be that final generation? If we would just cooperate with heaven, and with the Holy Spirit, I believe we can see this brought about in our lifetime. I firmly believe we are living in the final years of this world's history.
I want to continue to strengthen our clinics. Financially, they are becoming sustainable. We had a major donor this past year who gave with the hope that we could get two full crews going. By doing this we could start a more blanketing effort across the whole country. Doing these clinics has a powerful effect. But we want to do it in a way that is sustainable. We've been through the startup phase and we want to level out some now, and we want to grow in a sustainable way. We want to blanket the country so that every church can be inspired and empowered by ministries like ours to become the right arm of the gospel. Each church needs to have a medical missionary outreach focus.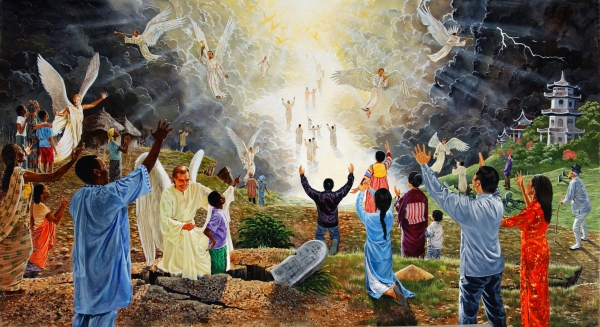 As physicians and dentists, we're not necessarily the ones who are supposed to be doing the medical missionary work. Every church member is to be a medical missionary. We have the opportunity to show them how, to involve them, and to train them. That is a part of our calling as physicians, dentists, and educators.
I'd like to see us strengthen the bond between AMEN and Life and Health, which is actually a sister organization born out of AMEN. I think that we need to produce more and better materials: media materials, pamphlets, magazine circulation. We need to get the word out about what we are doing and the way to educate our patients. I'd like to see us producing materials that can be used in every physician and dentist's office regarding topics on health that lead into a spiritual conversation. Then we can use those same materials in our clinics.
Our future is bright because God has called us into existence for such a time as this. Our future is bright because my predecessors have laid a framework. And so I began to think about our theme: "Are you willing?" And I've asked myself, not "Are you willing," but "Am I willing?"
That's a serious commitment. It's a serious call on our lives. It's a serious call to become president. It's a lot of responsibility. But all of us, by becoming members of AMEN – all of us, truly, by becoming Seventh-day Adventists – have a tremendous calling. What might it cost me? What might it cost you?
If we are effective, I believe it's just a short amount of time before God is going to call many of us, myself included, to give up the practice of traditional medicine. Insurance companies are going to fail sooner or later. We may be cut off from participating, because of our beliefs. We are on the verge of a paradigm shift from just having a job and just doing healthcare day by day in our offices. Am I willing?
I'm a cardiologist. I'm at the pinnacle of my career. I'm in my early 50's, so I still have time left. I'm the medical director and leader of a large cardiology section of a major hospital. I'm the service line director and I've had the opportunity to do the absolute, most amazing cutting-edge procedures available in cardiology. I've loved doing each and every one of them. And I begin to wonder, would God call me away at the peak of that?
He hasn't yet. But I want to say that, if He calls, I am willing. And I challenge each of you, as members of AMEN, as having accepted the calling as a physician, a dentist, and a medical evangelist, to ask yourself, "Where is God leading?" I believe AMEN is going to lead by example, showing the power of the right arm in spreading the gospel and I want to be a willing part of that.
I am frail, and prone to wander. There are so many things in this world that interest me. But I want to be willing and focused on the eternally significant. And so, to do that, I'm asking you to keep me, our Board, and our leadership in your prayers every day. If this is, in fact, the right arm that is opening the door to the prophetic message that has to go around the world, then Satan is going to be attacking AMEN and our leadership. And so I implore you to pray for us.
May each one of us lift up our hearts to God in prayer, and be willing to serve no matter the cost. I pray that, by working together, AMEN will be a mighty movement that spreads the gospel, preparing people for Jesus' soon return. May God strengthen us to do our part – wherever He calls us, no matter the cost.